If you've been looking to buy a new car in the range of   20-25 lack then you have come to the right place. Here is a list of some of the most popular cars you can buy in Pakistan within the 20-25 lac PKR price range
2nd Generation Toyota Land Cruiser Prado
The 2nd Generation Toyota Land Cruiser Prado (J90) was introduced all the way back in 1996. The Land Cruiser Prado is a front engine four wheel drive 7 seater SUV that was designed not only to be a compact SUV but to also to conquer harsh off road conditions. The 2nd Gen Prado is available in 2 body styles a normal 5 door SUV and a smaller 3 door SUV. The 5 door is available in a TX and TZ variant while the 3 door is available in an RX and RZ variant. Within this price range, you can usually find  2nd generation Toyota Land Cruiser Prados equipped with features such as front electric heated seats, climate control, leather upholstery, sunroof and electric powered mirrors. The 2nd Gen Prado also had a multitude of engine options including four different 3.0l Inline-4 diesel engines (turbo and non-turbo), two petrol engines; a 2.7 Liter Inline-4 with 150bhp and a 3.4 Liter V6 with 177bhp, and a couple of more depending on the market. You can find a 5-door Toyota Prado TZ for around 23-25 lac PKR.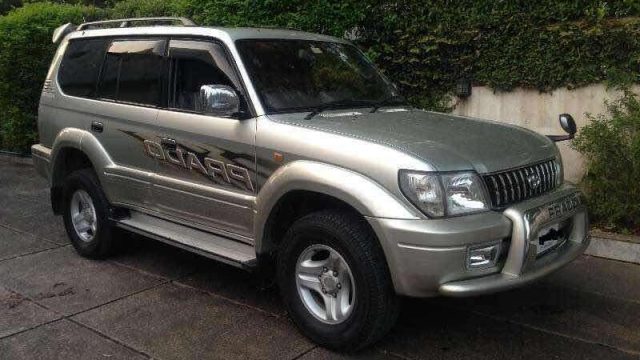 11th Generation Toyota Corolla
The 11th Generation Toyota Corolla was launched in Pakistan in July of 2014. The Toyota Corolla remains to be one of the most popular cars in Pakistan. The 11th Generation Corolla just had a facelift that was revealed by Toyota Indus just a few days ago, with this facelift we got an updated design language that reflects new aggressive styling cues and sleeker lines all around the car accompanied by a whole host of new features. Within this price range, you can buy a new facelifted Toyota Corolla Altis Grande that starts at around PKR 24 lac. Standard features on the new Grande will include front dual airbags, 16-inch alloy rims, LED projection headlamps with daytime running lights, smart entry, push start, side skirts, a new9-inch touch screen infotainment system and vehicle stability control.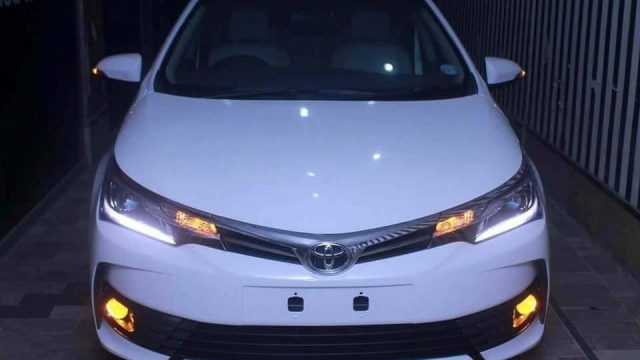 1oth Generation Honda Civic
The 10th Generation Honda Civic was introduced fairly recently into the Pakistani Market. With the 10th gen, Civic Honda decided to completely redefine the design language of the new Civic with a brand new aggressive but elegant design language that truly helps the Civic stand out from its competition. The tenth generation Civic was available with a choice of two engines that is a 1.5 liter turbocharged inline-4 and a naturally aspirated 1.8 liter inline-4. The 1.5-liter turbocharged variant has temporarily been discontinued while Honda fixes some issues regarding it. The 1.8 liter inline-4 is the only engine option, for now, it can produce up to 140bhp. You can buy a Honda Civic 1.8 i-VTEC that starts at 2,349,000 PKR.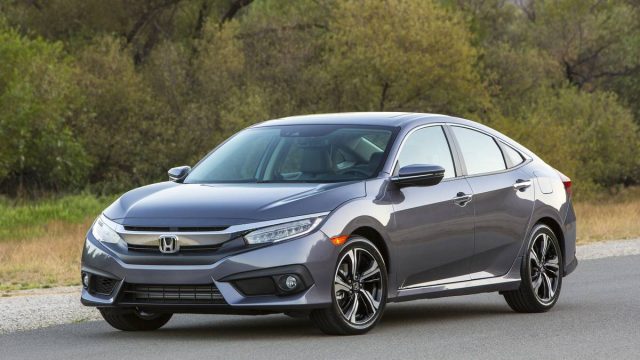 11th Generation Toyota Corolla Axio
The 11th Generation Toyota Corolla Axio was introduced in 2012, the Corolla Axio is a front engine front/four wheel drive sedan that is the flagship Corolla variant with Japan. The 11th gen Toyota Corolla Axio is available in 4 variants including X, G, Hybrid, and Luxel. These variants are further divided into several subsets depending on engines and other specs. Axio is available with either a 1.3-liter (94bhp) engine or a 1.5-liter (107bhp) engine. There is a hybrid 1.5L model as well. Features on the base X model include power windows, trip computer, 4 airbags and a stereo system while with the higher end G variant you get features such as climate control as standard. It can even be optioned with technology such as satellite navigation, parking sensors, cruise control, heated seats, push start, traction control, a collision mitigation system and a rear-view camera. You can buy the higher end Toyota Corolla Axio Hybrid with under 50,000km for around 23-24 lac PKR.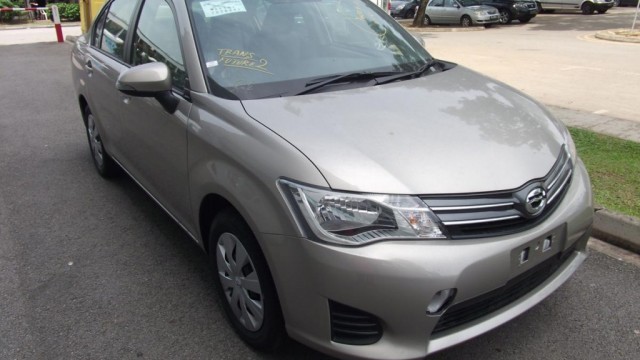 Honda BR-V
The Honda BR-V was introduced into Pakistan in April of 2017, the BR-V is a sub compact SUV that introduced by Honda as a cheaper alternative to the other more expensive sub compact SUV currently on the market. The BR-V is offered in two variants i-VTEC and i-VTEC S. Under the hood, the BR-V comes as standard with a 1.5 liter 16 valve i-VTEC engine that produces 117bhp and 145 Nm of torque. Inside the interior you get three rows of seating for up to 7 people, the interior is also upholstered in sand beige leather and includes features such as driver side airbags, touch screen infotainment system with satellite navigation, rear air vents, digital climate control, rear view camera and retractable side view mirrors (some of the features are optional). The BR-V is available to buy in brand new condition at a fairly reasonable starting price of around 2,229,000 PKR  for the i-VTEC variant and 2,329,000 PKR for the i-VTEC S.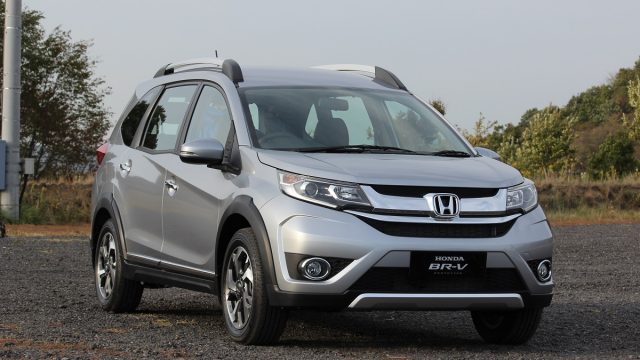 2nd Generation Toyota Premio
The 2nd Generation Toyota Premio was introduced all the way back in 2007 making the sedan nearly a decade old now, the Premio is a luxury mid size front engine front/four wheel drive sedan that is predominantly sold in Japan. The Premio is available in 3 variants that include X, F, and G. Features of the Premio include automatic climate control, power windows, dual front air bags, cruise control and traction control. On the higher end variants, you get features such as Xenon headlights, leather upholstery, satellite navigation, a sunroof and power mirrors. With the 2nd gen Toyota Premio, we also get a choice between 3 engines a 1.5 liter Inline-4 with 107bhp, a 1.8 liter inline-4 with 140bhp and a 2.0 liter inline-4 with 150bhp. You can find the Toyota Premio X with around 75,000km for 24 lac PKR.