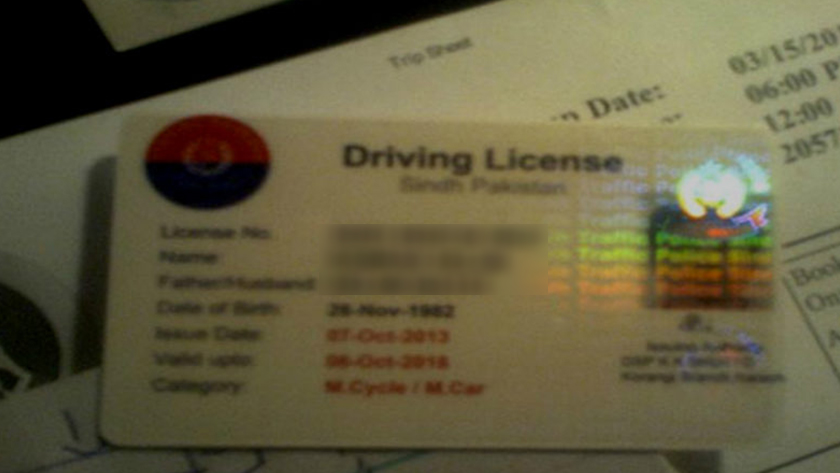 In a public notice, issued in a local newspaper, the office of the Deputy Inspector General of Police Traffic (licensing and Training), Karachi has asserted that the conversion to computerised license will start from 20th February 2019.
As per the details, the authority has informed that people having the old booklet of driving licenses can convert their booklet to computerised licenses from 20th February 2019 till 20th May 2019. It is being done for the convenience of the general public. Moreover, the authority further asserted that "no booklet driving license would be converted into Digitalised Computerised  System (DLS) or renewed after the expiry of the said date". No claim, whatsoever, will be acceptable after 20th May 2019, the notice further said.
See the public notice below: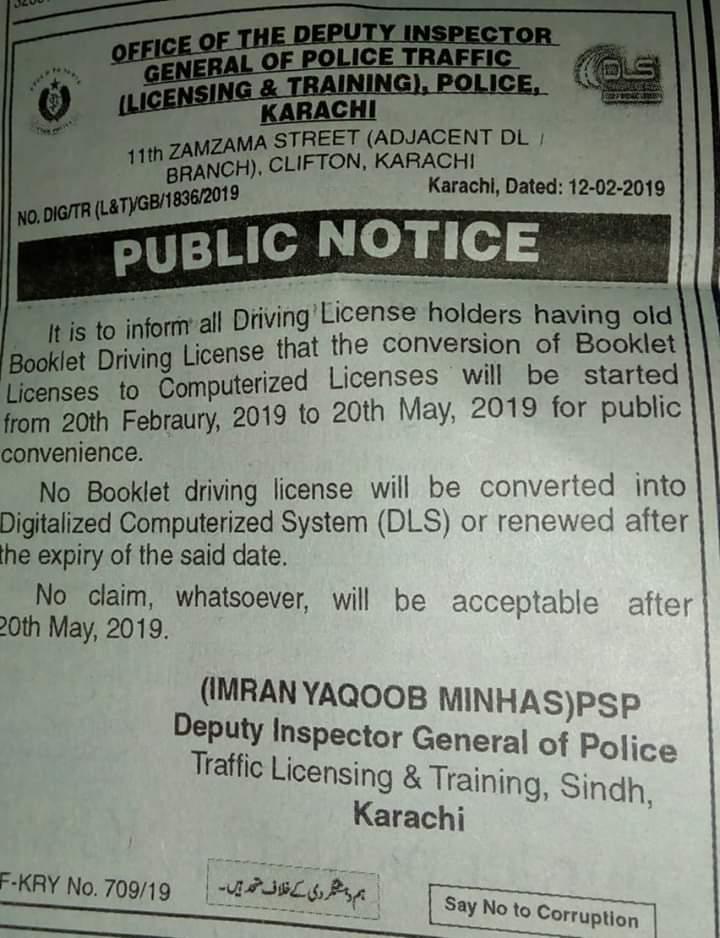 Read Also: PSCA to take action against the use of blue revolving light and illegal number plates in Lahore
Furthermore, aside from Deputy Inspector General of Police Traffic (licensing and Training), Karachi office, the Excise & Taxation Department Islamabad Capital Territory has also launched a process of mandatory biometric verification for the registration and transfer of vehicles in the Capital Territory beginning from 1st March 2019.
The buyers and sellers will have to appear at the office of excise and taxation to get their vehicle transferred, as per the new policy announced the authority.  Additionally, City Traffic Police (CTP) Rawalpindi has launched a computerised traffic sign testing system, in an aim to bring more transparency to the current driving licensing process.
The Chief Traffic Officer (CTO) in collaboration with the Motor Vehicle Examiner (MVE) will conduct a computerised test for road signs for all LTV and HTV licenses.
Related content: Computerized traffic sign testing system launched by CTP Rawalpindi
Stay tuned to PakWheels.com for the latest updates.