The Japanese multinational automaker Nissan has a quite deep history with its home country's police force. Nissan has been building police cars for the Japanese Police for a pretty long time. Nissan has custom-built Silvia police cars, Fairlady Zs, and several Skyline models for the police force of the country. Some of the Skylines built for the Japanese police force were the four-door sedan variants of the otherwise two-door sports car, but at the same time, Nissan has built GT-R versions of skylines for them too. This time, Nissan has topped its efforts towards the Japanese police force by donating an R35 GT-R police car to the Japanese police, the police force's first ever R-35, to be precise.
Also Read: Nissan will soon replace the 370z
This also may not come as a surprise that the Tochigi Prefecture police department was the one that received this donation. Since Nissan GT-R are made in Nissan's factory in Tochigi, and the factory just celebrated its 50th anniversary.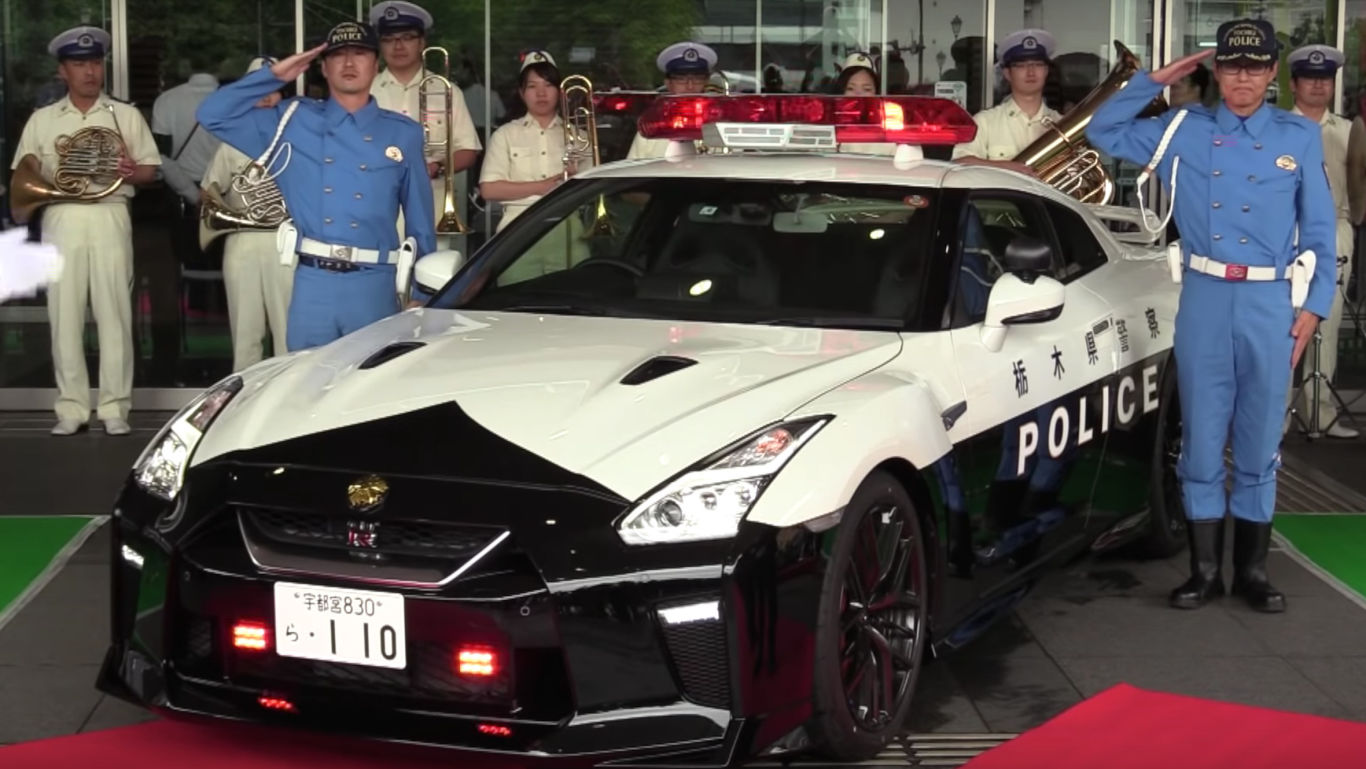 The GT-R R35 could surely come in handy for the police since Japan has a very rich street racing scene. Even after being a decade since the start of its production, Nissan R35 GT-R has a very respectable performance with 4WD and the beast under the hood producing 565 horsepower. With its capability to reach very fast speeds very quick, this GT-R will probably the most serious and the hardest to shake-off police cruiser in Tochigi's police department. That is not all, we also know that the Nissan R35s sold in Japan are fitted with a speed limiter which doesn't let the car go over 112mph and that the one donated to the police department will surely have no restriction to its speed. So, even in general, this R35 is surely one of the meanest machines in Tochigi.
Although getting a Nissan R35 GT-R would most probably symbolize that the car is for the naughty speedsters on Japanese streets, but it may come as a surprise to you that the car will not be used only for high-speed chases. According to the police department, the GT-R will also be used for work in the community related to public relations. But nonetheless, the car will, at some point, be needed to chase down a reckless speeding vehicle, and the officers in the police force are excited for that day. I mean, who wouldn't be?