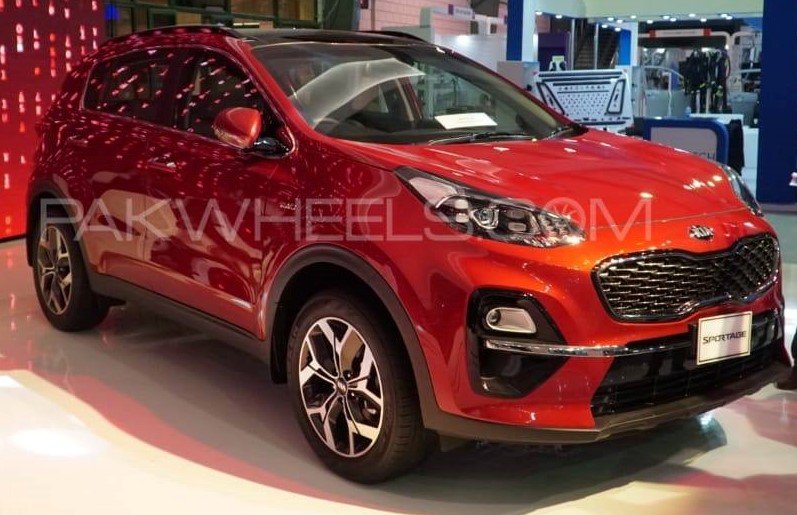 Update:
Kia has increased the rates of both FWD Sportage and AWD Sportage. The new ex-factory introductory prices are PKR 4,899,000 (FWD), and PKR 5,399,000 (AWD), respectively. Note that the new prices will come into effect from today – July 10, 2019. Company's Facebook Post reads:
We sold out our limited quantity at Introductory prices in just 10 days. Those who booked Sportage from 30th June 2019 to 9th July 2019 will have their Sportage delivered at Introductory prices. All new orders booked on or after 10th July 2019 will be accepted on new Ex-Factory prices.
Kia Lucky Motors Pakistan officially starts taking booking orders for Sportage
Kia Lucky Motors has started taking booking order for Kia Sportage in Pakistan. In the company's official Facebook Page, it is mentioned that they are absolutely thrilled as Kia Sportage is now officially open for booking to the customers. Note that the company in its notice to PSX already asserted that the booking would assume on 30th June 2019. All the 12 authorized Kia dealerships in 8 cities of Pakistan will welcome the customers on Sunday from 11:00 am onwards.
The introductory price of FWD Sportage is PKR 4,599,000 and the initial booking amount is PKR 1,500,000. Moreover, the introductory rate of AWD Sportage is PKR 4,999,000 and the booking amount is PKR 1,700,000.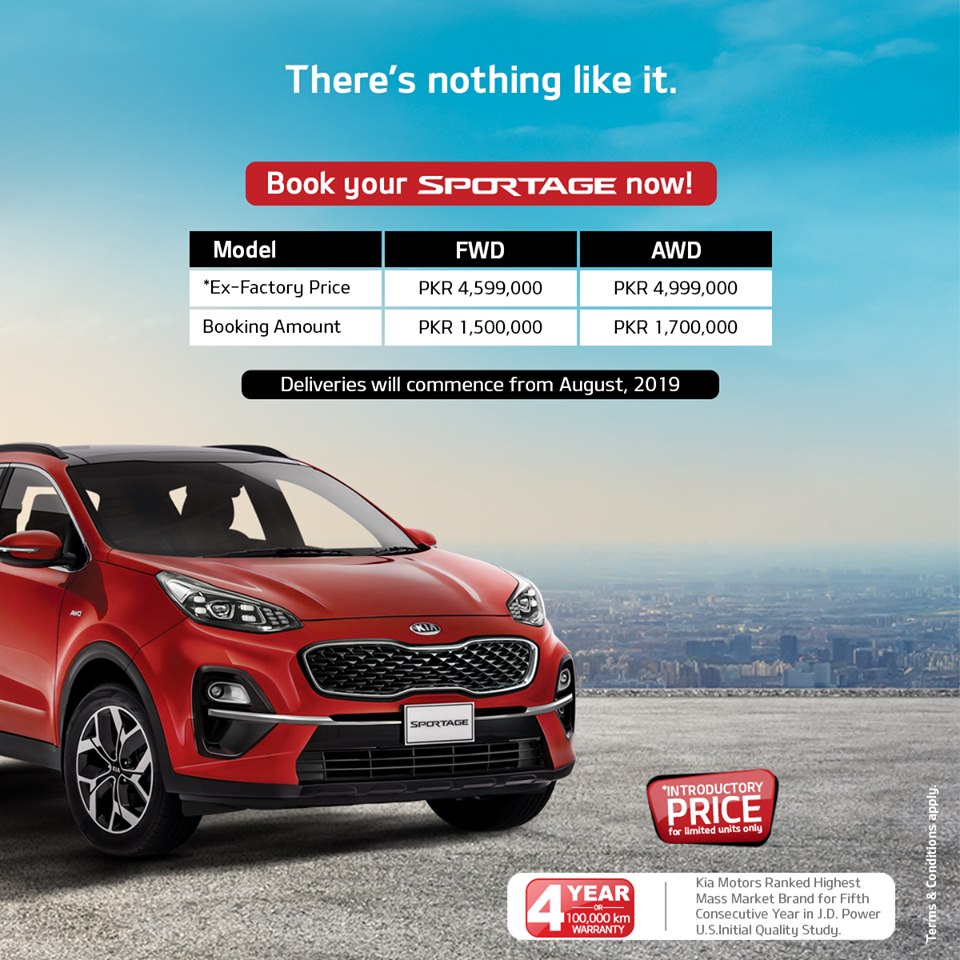 Previously:
Kia Lucky Motors Pakistan Limited (KLM) has announced that it will start the booking of its SUV namely Sportage from 30th June 2019 and delivery will commence from the first week of August.
According to the details, Kia Lucky Motors has sent a notice to Pakistan Stock Exchange (PSX) and notified the authority regarding all its activities in the country. In the letter, the company said that it has successfully completed commissioning of the equipment and pilot production and recently commenced CKD operations at its manufacturing plant which is located at Bin Qasim Industrial Park, Port Qasim, Karachi. It further states that the total project costs around PKR 19.5 billion. Moreover, the plant has the capacity to manufacture 50,000 vehicles annually on a double shift basis. Aside from Kia Sportage, the company has also said that it would start the booking of Kia Picanto in August and the delivery would start from October 2019.
See the notice below: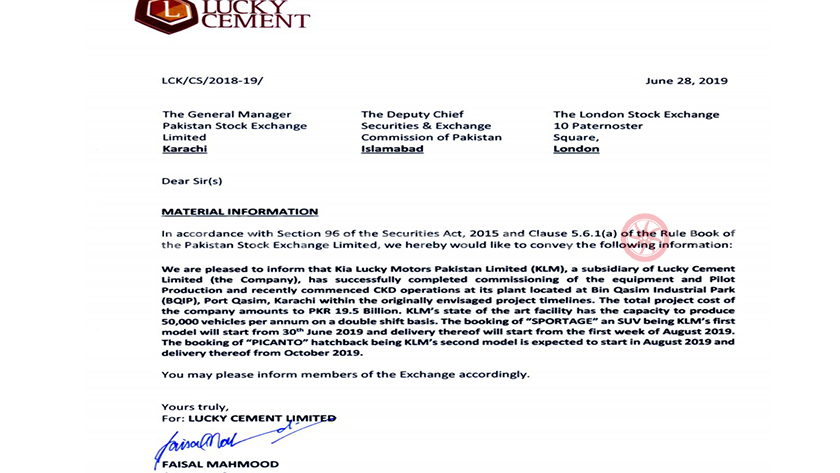 Read More: KIA Cerato spotted in Karachi – Have a look!
KIA is one of the new entrants in the automobile industry of Pakistan. Under the Automotive Development Policy 2016-2021, the Ministry of Industry and Production made an agreement with Kia Lucky Motors in December 2017, for the production of light commercial and passenger vehicles. It is because of this incentive-based policy that many other new entrants have invested in the automobile industry of Pakistan, including Hyundai, Volkswagen, Renault, Nissan, etc.
That's it from our side, drop your thoughts in the comments section below.