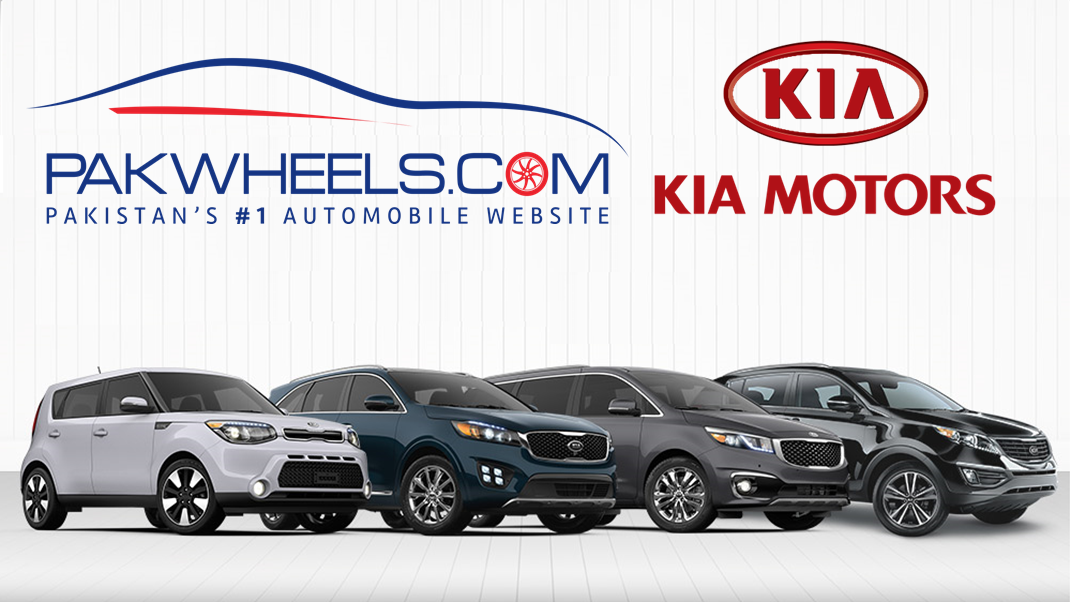 Kia-Lucky Motor's strategy to penetrate local auto market dissected and evaluated
Kia-Lucky Motor has been in the Pakistani automotive headlines for quite a while now. There has been a lot of discussion about its upcoming vehicles, in particular, the Grand Carnival. However, there has been minimal talk about the company's long-term prospects or its "Grand Plan" (pun intended). A lot of questions linger in the minds of consumers and enthusiasts alike. To answer these questions, we need more information, this need for facts warranted a visit to the Kia dealership. So this piece of writing will be about my visit to the Kia dealership adjacent to Lucky One Mall in Karachi, the things I learned and Kia's big bet on Pakistan's automotive industry of tomorrow.
The Dealership:
First impressions are key when it comes to this front and Kia Motors delivers, establishing a dealership right next to one of the most fashionable malls in the city is a commercial masterstroke. With the exception of prospective buyers and enthusiasts, no one visits a showroom/dealership. However, the opposite is true for a shopping mall, so Kia-Lucky (and by extension, its vehicles) will get the attention they need. This approach for advertising and promotion is reminiscent of the strategy Tesla Motors used and their commercial success needs no introduction. Creating a 'presence' in the local market pays dividends when it comes to sales figures and popularity, this 'presence' and a massive network of 3S dealerships are why Suzuki, Honda and Toyota are doing so well in the local market.
RELATED: Alloy Rims for Sale
The dealership's staff was cooperative and very liberal with the vehicles on display. I was able to see and photograph the cars from the inside, which was a pleasant surprise. Soon afterwards, introduced to a sales representative who seemed well-versed with their facts. So I began with my slew of questions:
More Models?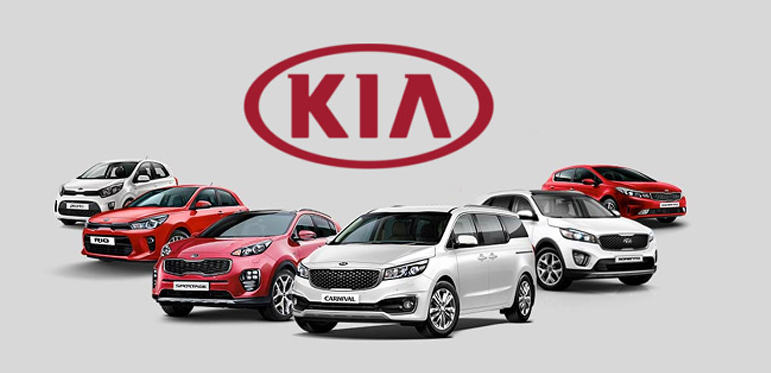 It goes without saying; we want more cars from Kia. When I asked the sales rep about this, they were quick to point out that the only vehicle up for sale is the Kia Grand Carnival, but none of this is new, so I kept on going. "We have many models that are being road tested even as we speak." They added: "You have only seen what we have shown you." (Referring to the Sportage and Grand Carnival). I disagreed since I have been keenly observing Kia both internationally and locally for quite some time and thus inquired (yet again) about what models we can expect from Kia, to which the reply was "It is not confirmed as of this point in time; however, we are performing rigorous R&D and testing Picanto, Rio, Sportage and Optima on Pakistani roads to see what is feasible for this market"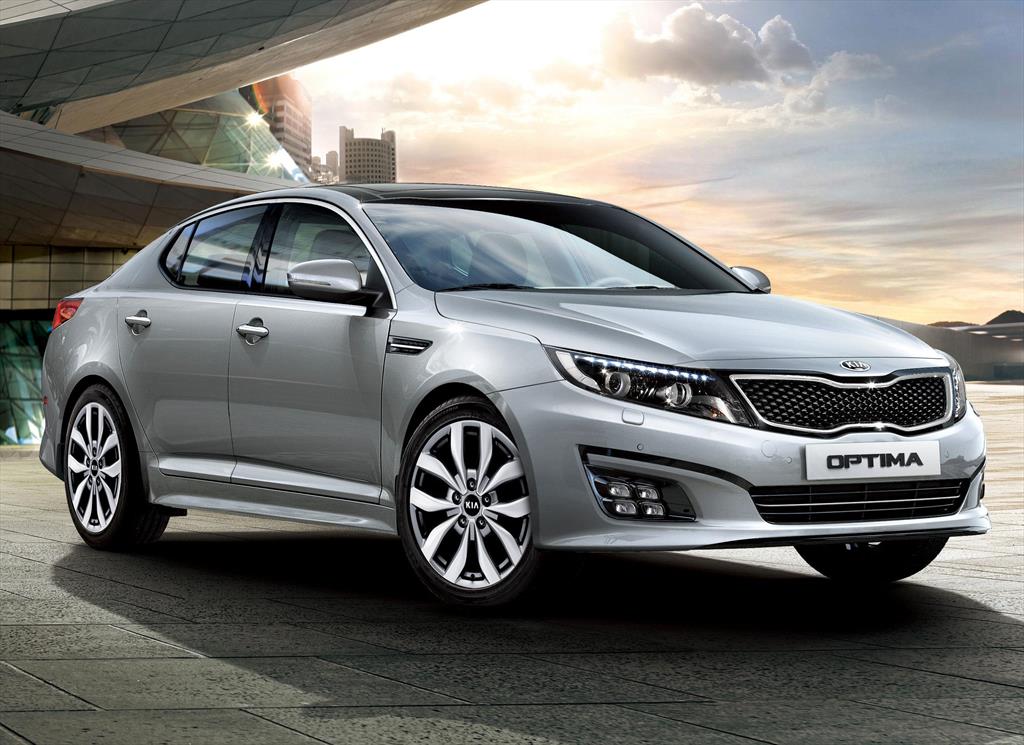 I was taken aback when I heard "Optima", which refers to the Kia Optima, a full-sized sedan designed to go against the Toyota Camry's and Honda Accords of the world and is (in my opinion) not a good match for the Pakistani market. Seeing this reaction they said "Surprised? We've got many surprises coming for you." Indeed, these people are sticking to their "The Power to Surprise" motto. The big hurdle that stands in their way is demand. Let me elaborate; Kia's production plant is not yet ready, and they are only allowed to import a limited number of CBUs for commercial purposes. So if this limited number is sold out, they will face (according to them) a 6-12 month gap in delivery which is not good for business. Instead, they are resorting to a strategic timeout to build certain ostentation or hype around their vehicles (the Kia Rio being a prime example). So with all of the above considered, we should receive the Sportage around late 2018 to early 2019, when local assembly can begin. Shortly followed by the Rio and Picanto. But I also expect a few "surprises" along the way.
Kia Rio?
Like many of you, I am really interested in what Kia has to offer in the budget category. Kia Rio has been a dominant force in the subcompact hatchback segment ever since its inception in 2000. There have been a number of speculations and rumours about the launch of this elusive hatch, so naturally, I asked for clarification. I was told that a 1.0L Turbo engine is in the works and they have received commendable response from the consumer (from the samples on display in Lahore and Shahrah-e-Faisal showrooms). However, it may not make the cut due to concerns about fuel quality and increased costs and manufacturing complexities. While they were stringent on not giving any information about release dates, I expect to see it in mid-2019, after the more profitable Sportage model rolls out.
Quality and Reliability:
Kia has stepped up the game when it comes to build quality, and the cars on display were no exception. The panels gaps were immaculate, and the interior felt well put together, and all the surfaces I touched felt high quality. Naturally, I asked whether this quality would be exclusive to Kia's high-end CBUs? They were very confident saying no and internationally Kia has raised the bar when it comes to quality and reliability but any comments about long-term quality would be premature at this point in time. The fact that Kia offers an unrivalled 4-Year/100 000km warranty is a good indication. However, no definite conclusions can be made on this front as well.
Grand Carnival…A monetary loss?
Okay, this is interesting; a comparably equipped Grand Carnival costs $32 000-35 000 in the international market, we know that the base model Grand Carnival will set you back PKR 3 999 000, which is intriguing since the government levies a lot of taxes and duties. So it is speculated by many experts that Kia is subsidising the Grand Carnival. When this question was brought up, the representative was quick to deny this claim saying "No manufacturer incurs a loss on any model", but when we know that is not the case in the automotive world. Upon further questioning the representative opened up, "Do you think any manufacturer operating in the greenfield plane can make a break-even on its investment in less than five years?". "We have spent tens of times the cost of a Grand Carnival on adverting and infrastructure." This confirmed the speculation for me, Kia (in a move that is, again, similar to Tesla Motors) is selling the base model carnival for a slight monetary loss and is most likely relying on customers to go to higher trim level or include option packages to make a profit. This method of self-promotion through quality products is commendable since the manufacturer is now relying on its products to make an impression.
Final Thoughts:
Kia-Lucky's determination and commitment to quality is clearly manifested through its unorthodox strategy. Perhaps the most telling thing about Kia's plan was revealed when I asked them about Hyundai-Nishat motors, the intriguing Hyundai-Kia sibling rivalry and how they intended to stand out against the competition. To which they simply replied,
"We are here to play our own game and not compete with anyone else, if we were here for competition we would have started with a sedan (referring to the ever-popular Honda City and Toyota Corolla)". "But here we are, with Pakistan's first locally available 11-seater MPV."
So it goes without saying, Kia-Lucky are here to stay, and I think they have long journey awaiting in the Pakistani Automotive industry.