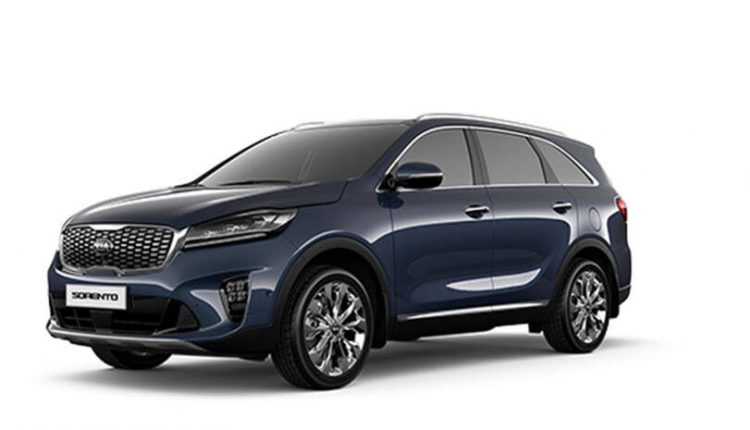 KIA Sorento Now Open For Bookings!
KIA Lucky Motors unveiled the Sorento at the KIA PowerPlay on the 14th of February. The 7-seater SU is the latest addition to the KIA car lineup in Pakistan. The good news is the KIA Sorento is now officially available for bookings at PKR 2,500,000. The company will kick off the deliveries soon.
KIA Pakistan has launched the 3rd generation of Sorento in three variants. 2.4L Front Wheel Drive (FWD), 2.4L All Wheel Drive (AWD), and 3.5L Front Wheel Drive (FWD).
The ex-factory prices of the car are Rs. 6,999,000 for 2.4 FWD, Rs. 7,999,000 for 2.4 AWD, and Rs. 8,399,000 for 3.5 FWD.
Here's a detailed list of features of all three variants: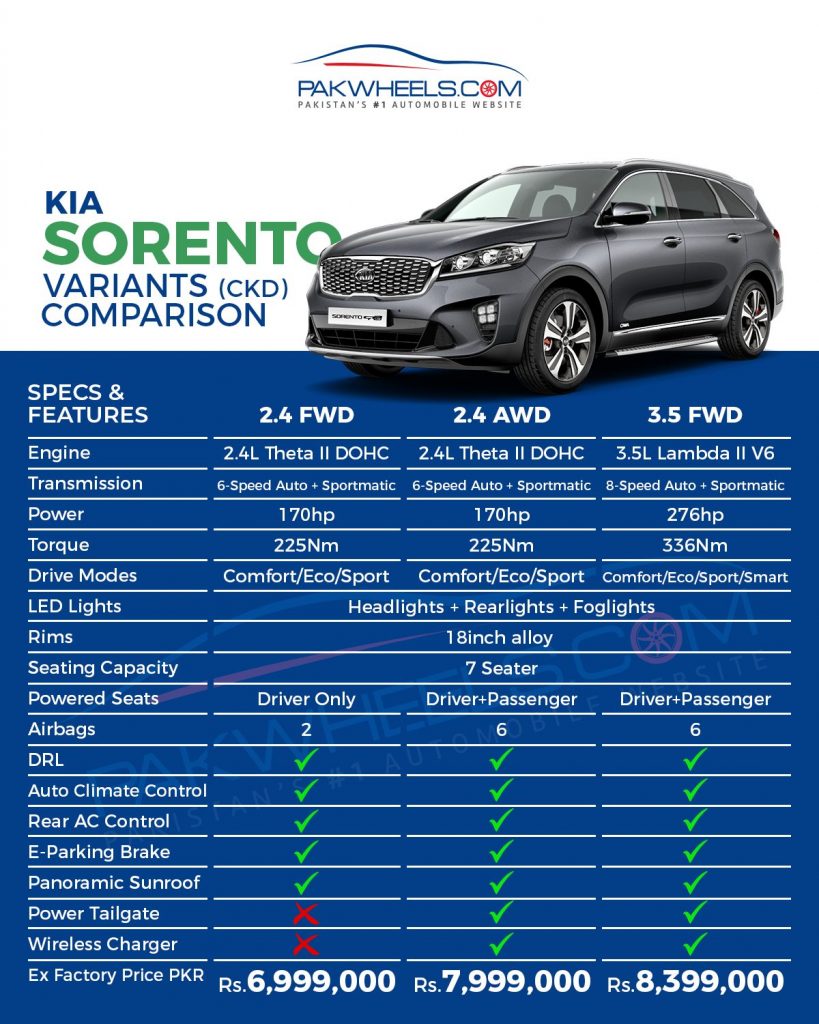 According to the CEO of Lucky Group, KIA Lucky Motors has received an overwhelming response from the launch of KIA Sorento. The 7-seater luxury SUV is here to give competition to the Toyota Fortuner. Being a city drive, the car will put a dent in the demand for Toyota Fortuner in the urban areas. Check out the price comparison: KIA Sorento Vs. Toyota Fortuner.
Alhamdulillah we have received an overwhelming response on the launch of the KIA Sorento. Thank you to our customers in having confidence in @KiaMotorsPK

— MAT (@MAliTabba) February 19, 2021
KIA — An Automaker On The Rise
KIA entered the Pakistani automotive market just a few years back. The company is locally assembling cars in Pakistan with a green-field status under the Auto Development Policy (ADP 2016-21). KIA assembly plant has a limit of manufacturing 50,000 car units per year. The company has been working on double shifts since January 2019 and has become the fourth biggest automaker in Pakistan, after Big 3.
Many Pakistanis have fallen head over heels for the KIA Sportage. The SUV has been enjoying a lot of attention from the public, with handsome sales each month. Sportage's sales outperformed Honda in January 2021, making KIA the third best-selling car brand in Pakistan. 
With another player in the game, KIA is going head to head with Pakistan's Big 3 automakers. Sorento is here to capture the hearts of Pakistani elite car buyers.