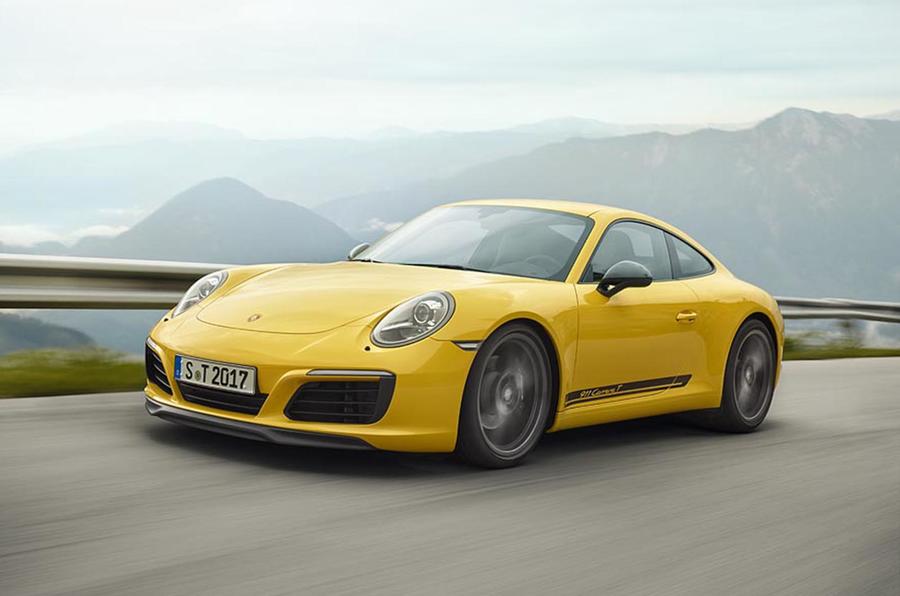 Lighter, Faster 2018 Porsche 911 Carrera T Unveiled
Automobile manufacturing company Porsche has unveiled a new variant of 911 cars named 2018 Porsche 911 Carrera T. The car looks sleek and sporty from the exterior and interior. The latest and lightest and 911 Carrera is set to hit the markets in 2018 with a price tag of £85,576.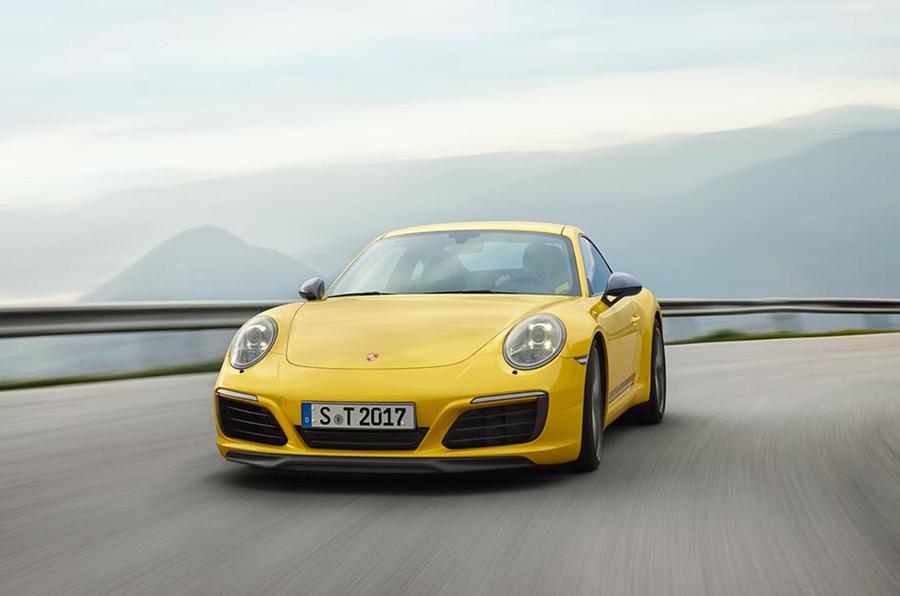 Also Read: Porsche launches 2019 Porsche Cayenne
The T in the Carrera doesn't stand for Turbo. Instead, it stands for Touring. Porsche has focused on taking the weight out of the new car as it has lighter glass on rear and side windows.
The car is also equipped with sound insulation. The exterior of the car is quite different from its other siblings such as it has an altered front bumper. Furthermore, the car features a 20-inch alloy wheel. However, the vehicle doesn't feature rear seats—in simple terms; the car has only two seats. Moreover, the car also doesn't house a radio.
The newly unveiled 2018 Porsche 911 Carrera T saves 20kg weight compared to standard 911 and weighs around 1425kg.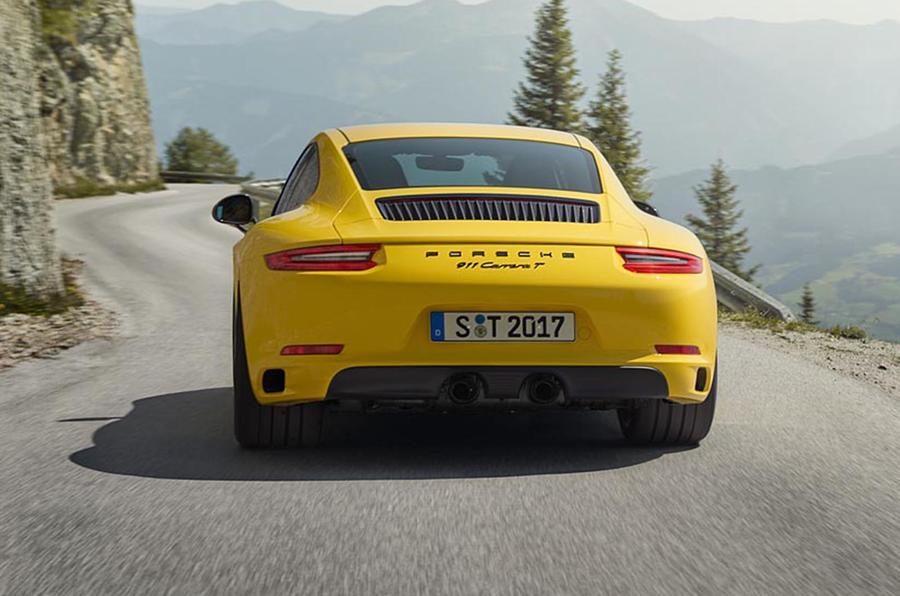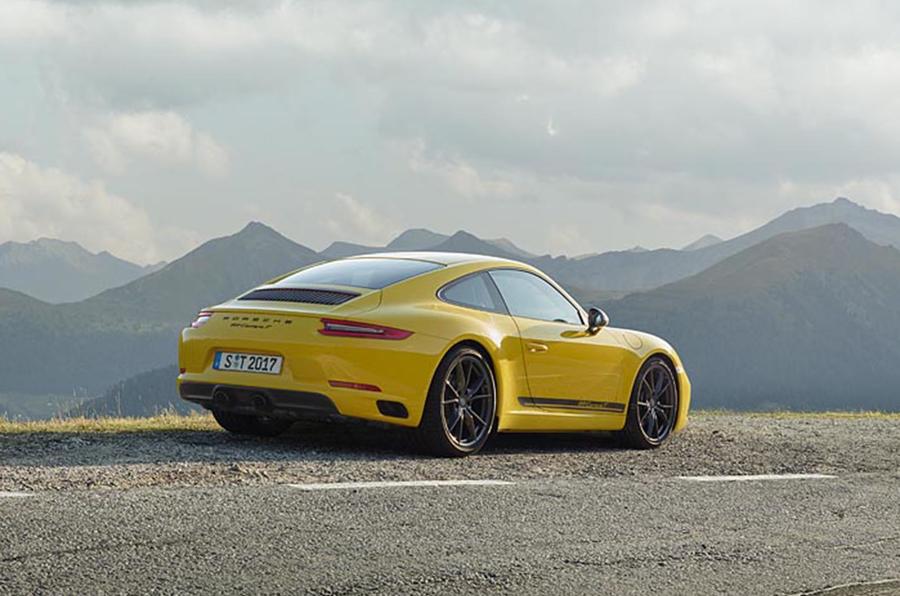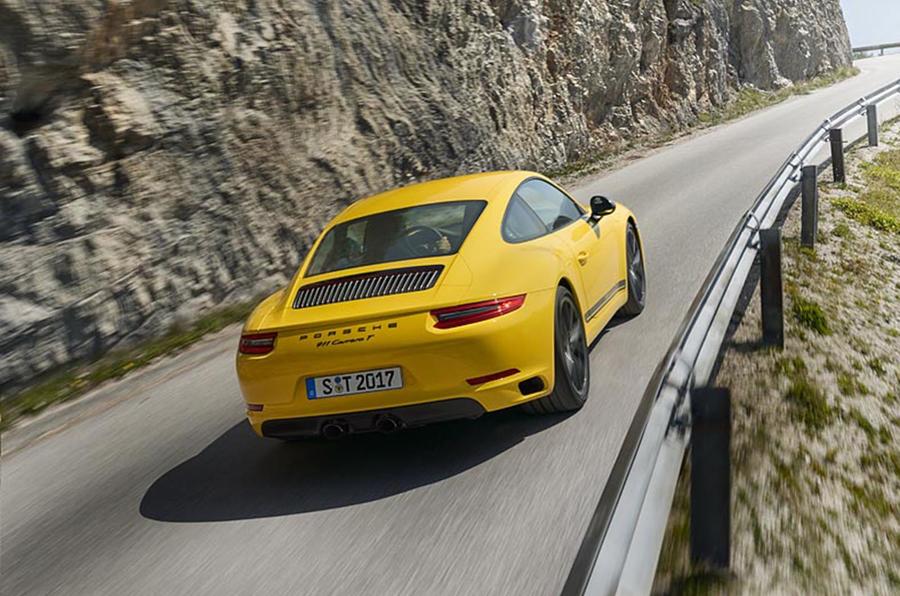 It is to be noted here that consumers can buy the car in various colors, including Black, Lava Orange, Guards Red, Racing Yellow, White and Miami Blue.
Under the hood of 2018 Porsche 911 Carrera T:
The car is powered by the same turbocharged 3.0-liter flat-six engine as the base 911 Carrera. So keeping this in view 2018 Porsche 911 Carrera T has a horsepower Of 370 and 339 lb-ft of torque. Porsche has equipped the car with a seven-speed manual gearbox that has shorter gear ratios.
A seven-speed dual PDK clutch transmission will also be available. According to the company in standard manual guise, the car can go to 0-100km/h in just 4.5 seconds from a standstill. This is quite interesting as if this is true then it means that 911 Carrera T is 0.1 second faster compared to the base/standard Carrera. The top speed of the car is little higher than 290km/h.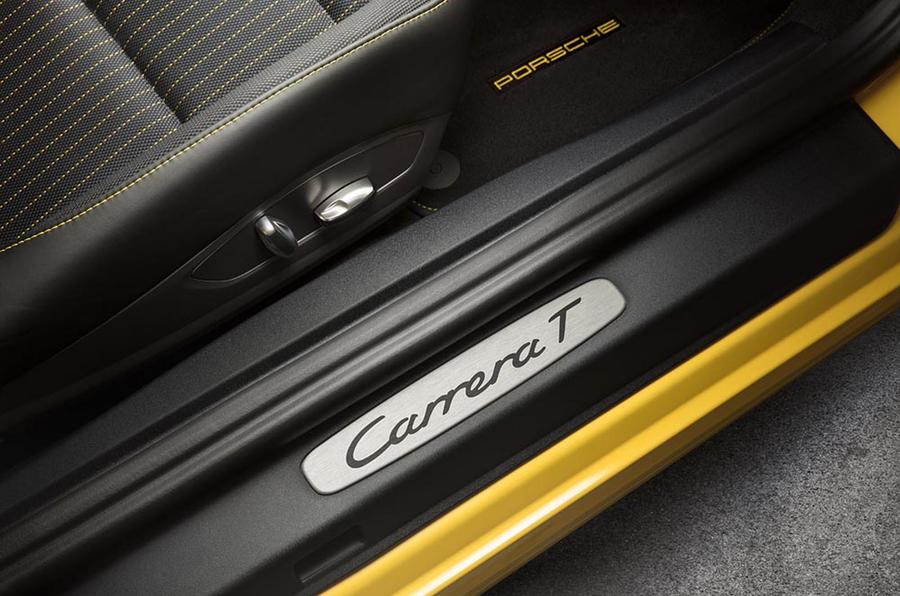 Looking at the Porsche lineup, one can argue that the German carmaker is now focusing its energies on making track cars that are suitable for the road. Having just a thoroughbred race car might sound fun, but it can get quite tiresome if you intend to use the car as your daily runner. On the other hand, cars like this new 2018 Porsche 911 Carrera T hit the sweet spot with being track oriented as well as being easy to live to with.