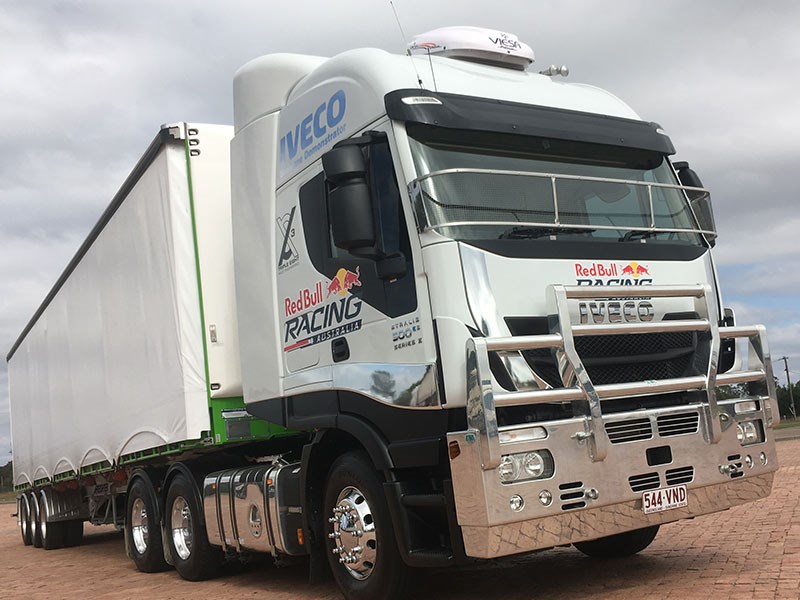 Master Motors is all geared up to assemble Iveco trucks in Pakistan, this year.
The company has already imported 8 to 10 Iveco trucks into the country in the last two-three months, however, now has decided to make them locally. This particular vehicle brand is Italian and will be the first Italian brand whose vehicles will be assembled in Pakistan.
Company's Chief Executive Danial Malik revealed this while inaugurating their first 5-S facility and showroom in Karachi on 9th January 2019. According to the details, at the initial phase, the company will only manufacture 300 trucks and will increase the production as the demand of the trucks increase. We have approached the government to give us Greenfield Category A investment for this project, we are waiting for the approval, chief executive asserted.
Read Also: Changan and Master Motors – A new era of automotive development in Pakistan
This will also help us to bring European technology to the country, he further added.
Note here that Master Motors is already collaborating with Changan Automobiles; one of China's largest state-owned automobile manufacturer, and will start the production of Changan vehicles from March 2019. The vehicles will be manufactured at the company's plant, which is located at Port Qasim, Karachi.
It has the capacity to roll out around 30,000 vehicles per annum.
In June 2018, Master Motors and Chinese automotive brand Changan Automobiles entered into a joint venture with the biggest Chinese investment worth US$100 million to contribute to the indigenization of the automobile industry of Pakistan.
Related Content: PSO receives fuel transportation vehicles from Master Motors
That's it from our side, drop your thoughts in the comments section below.