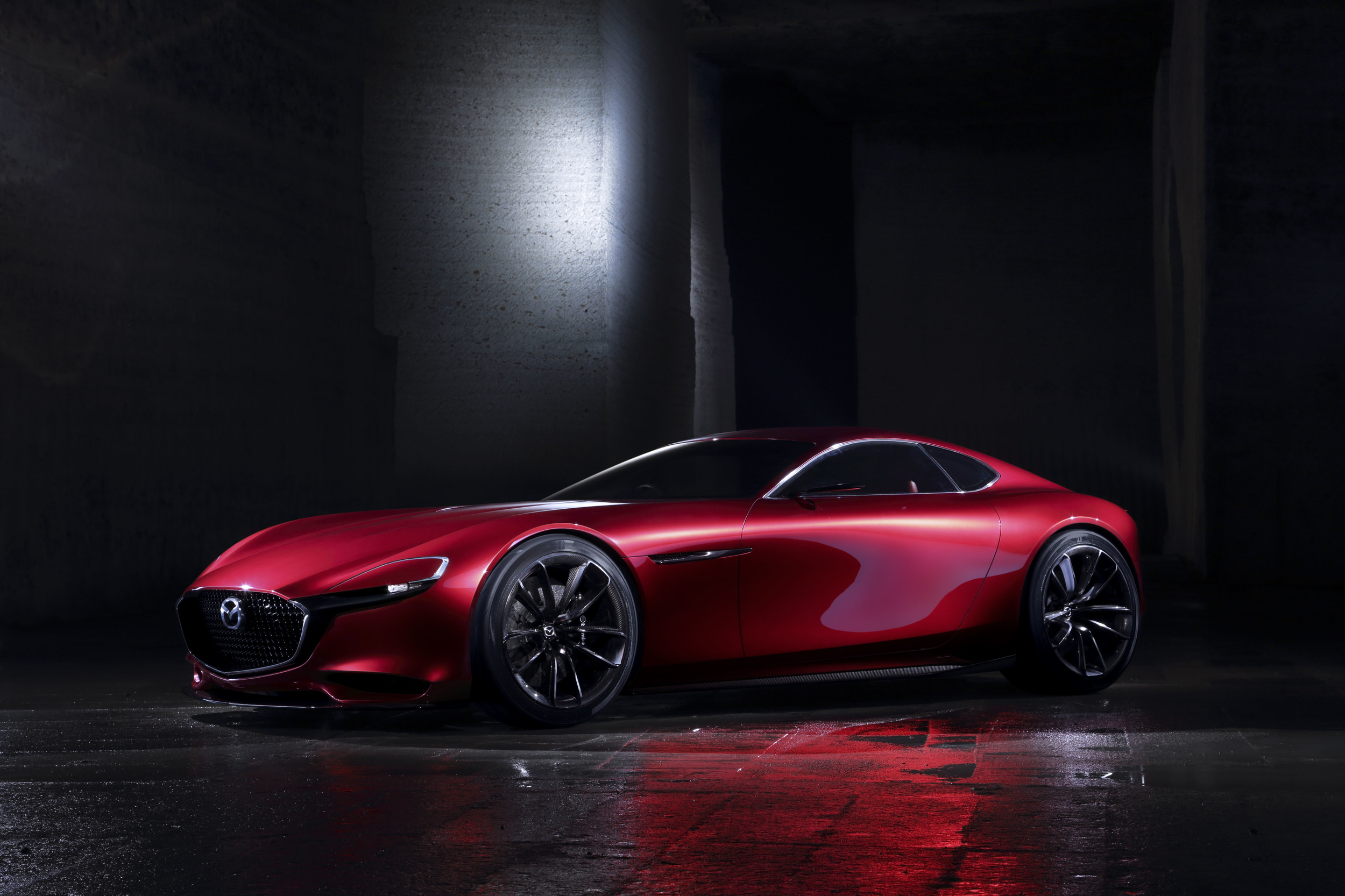 Mazda RX-Vision Concept May Be The Next RX-7
There are very few cars built in the modern day that have timeless designs. Designs that never age and still look fresh in the clutter of aggressive looking futuristic cars. Those ever-green modern designs were last built in the 90s and mostly by the Japanese. The two most iconic designs are the Honda NSX and the Mazda RX-7. Nissan Skyline and Toyota Supra were great engineering feats, they were great cars but they were not great designs. NSX and RX-7 were not only great cars but great designs too that remain fresh to this day.
Mazda RX-Vision Concept Revives The Rotary Engine…
That is the leading headline being used by the world wide web, and it's not a surprise. RX-7 was one car that is loved by all sorts of automotive enthusiasts. Good looks? Yes. Track attack? Yes. Driver's car? Yes. Classic design? Yes. And when a car is rooted by so many, and has such legendary upstanding, it becomes a hostile territory for the automotive company to create something better as it successor. For example, sports cars always have to succeed the track times of the cars they're succeeding, it is an unwritten rule which is making cars less fun to drive yet faster, harder, stronger!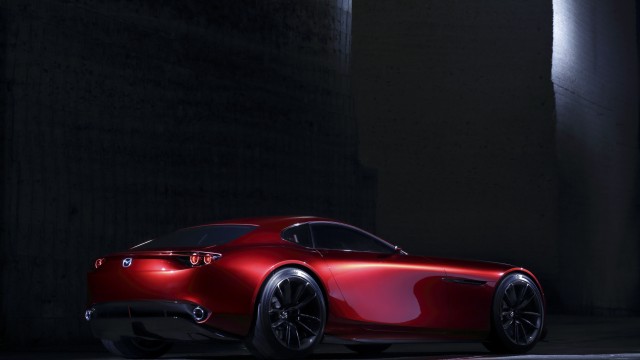 Unveiled on the stage at the Tokyo Motor Show, this car was not officially told to be RX-7 successor, but plenty of hints were made available to gauge public's interest in the car. The svelte looking Mazda RX-Vision will be powered by a Mazda Rotary engine…yes!
Excerpt from the official press release:
"RX-VISION represents a vision of the future that Mazda hopes to one day make into reality; a front-engine, rear-wheel drive sports car with exquisite, KODO design-based proportions only Mazda could envision, and powered by the next-generation SKYACTIV-R rotary engine."
This is all the information that is currently available. Mazda has kept quiet on everything, those calling it a 2+2 sports coupe are doing so by looking at that beautiful body, with the long sleek body, curves and back, reminiscence of the last RX-7. I mean, look at the fantastic interior, so much driver focused, an era before LCDs took over our dashboards.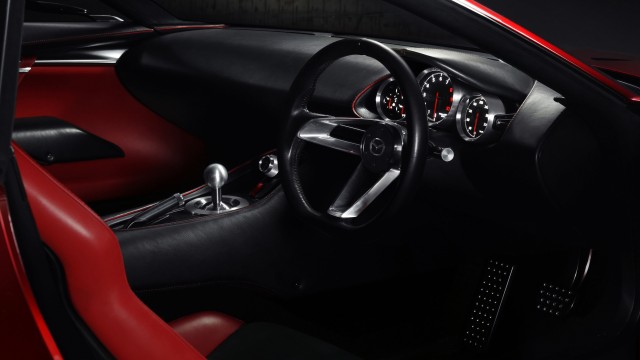 This is however, what concepts are supposed to do. They are made available to the public to stir interest so numbers and marketing can support the production of the said car and the current trends and discussions around this car on the internet suggests that; if this is what the future holds from Mazda, I think the numbers have already signed up!
Pictures courtesy Speedhunters and AutoBlog