Behold the concept-ish version of the upcoming GLB is here and it looks phenomenal. It will probably be placed between the GLC and GLA in Mercedes SUV lineup meaning that this vehicle will be small as compared to its bigger brothers like GLE, GLS, and G-Class. And while it will sit between GLC and GLA, design-wise it feels more like a refreshed version of the mighty G-Wagon from certain angles.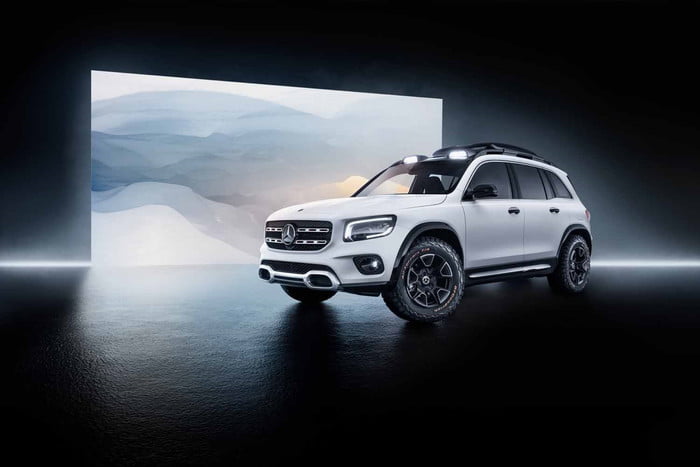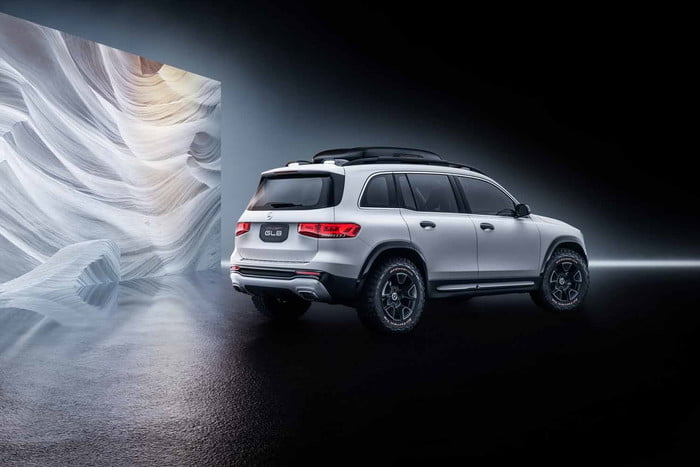 While its smaller in size but surprisingly it has seven seats. You can also slide the middle row up to 50mm backward or 90mm forwards from the standard position, to maximize legroom in either middle or back seats. The backrests are also adjustable to suit passenger needs. And along with platform the other thing which this SUV shares in common with the A-Class is the MBUX system which with its "Hey Mercedes" voice assistant can pretty much understand every command you can throw at it. MBUX system also means 2 huge screens for the driver and cool satellite navigation system in case you find yourself lost.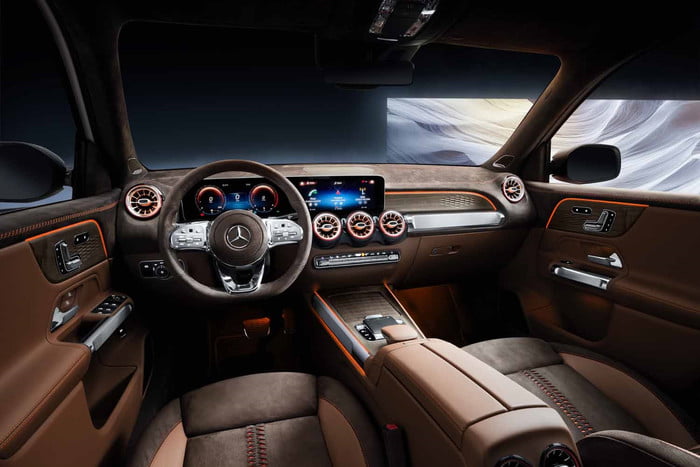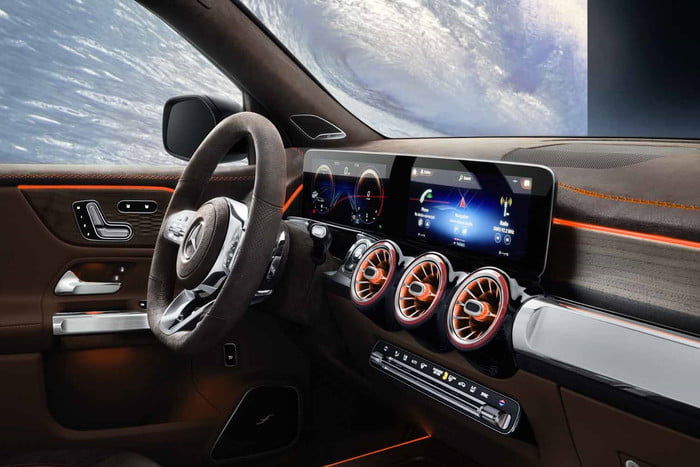 Mercedes has claimed that the GLB "places the emphasis on spaciousness and robustness", not "progressive driving enjoyment" and "coupe-like lines". Which to be honest is quite right in this case.
GLB sure looks robust. This compact crossover comes with 17inch alloys and massive tyres, LED spotlights and an expedition roof rack. If you exclusively focus on its design, it looks stunning from every angle. – It's clear that this car takes a fair bit of inspiration from the G-Class. Despite being a concept car, Mercedes nonetheless says that most of the design bits are here to stay, which is good.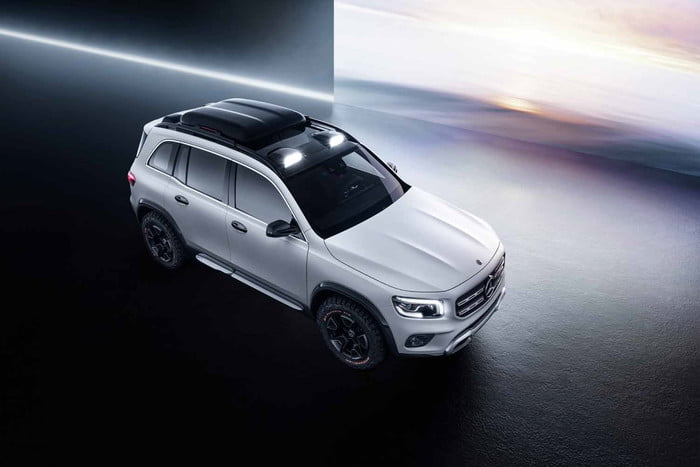 Now let's move on to the most important bit which is engine and performance. The engine of this concept version is a 2.0-litre turbo producing a healthy 221bhp. We have seen this engine before in the A-250 and CLA-250. No doubt this engine will be available in the eventual production car and this won't be the only option. There will be 2 to 3 types of diesel engines and naturally aspirated petrol engines as well. Plus the transmission is an 8-speed Dual Clutch Transmission and has a 4-matic/4-wheel drive system which sends power to all 4 wheels. Normally the GLB will run on 80/20 front/rear configuration, however, an off-road mode can turn it into 50/50 split.
Finally, let's talk about availability. The possibility is that we might see this concept car go in production in September, meaning that customers will be able to drive it by early next year. The prices are not yet available but expect it to be around 35,000USD for the base model.