Mercedes took the opportunity at CES to introduce its new Mercedes-Benz User Experience (also known as MBUX) multimedia system. The system is based on Artificial Intelligence that displays augmented reality navigation on the newly designed touchscreen. Other features which will be making their way to Mercedes' A-class cars as a part of the MBUX are voice recognition and control, and 3-word address navigation.
Also Read: Subaru Viziv Performance STI Concept unveiled at Tokyo Auto Salon 2018
Daimler AG announced their increased involvement with the London-based tech startup what3words and acquisition of 10% stake in the company. What3words is a navigational solution developer that has devised an intelligent way of addressing the world through a more accurate grid than GPS. The London-based startup divided the whole world into 57 trillion squares; each square is of 3 feet. All it takes for the software to recognise a specific location in the world is a combination of 3 unique words. Unique 3-word combinations are assigned to each of the 57 trillion squares. The user can use a GUI/UX, a command line interface, or a voice command system to navigate with this system. The word combinations could be anything like "down.salad.hunter".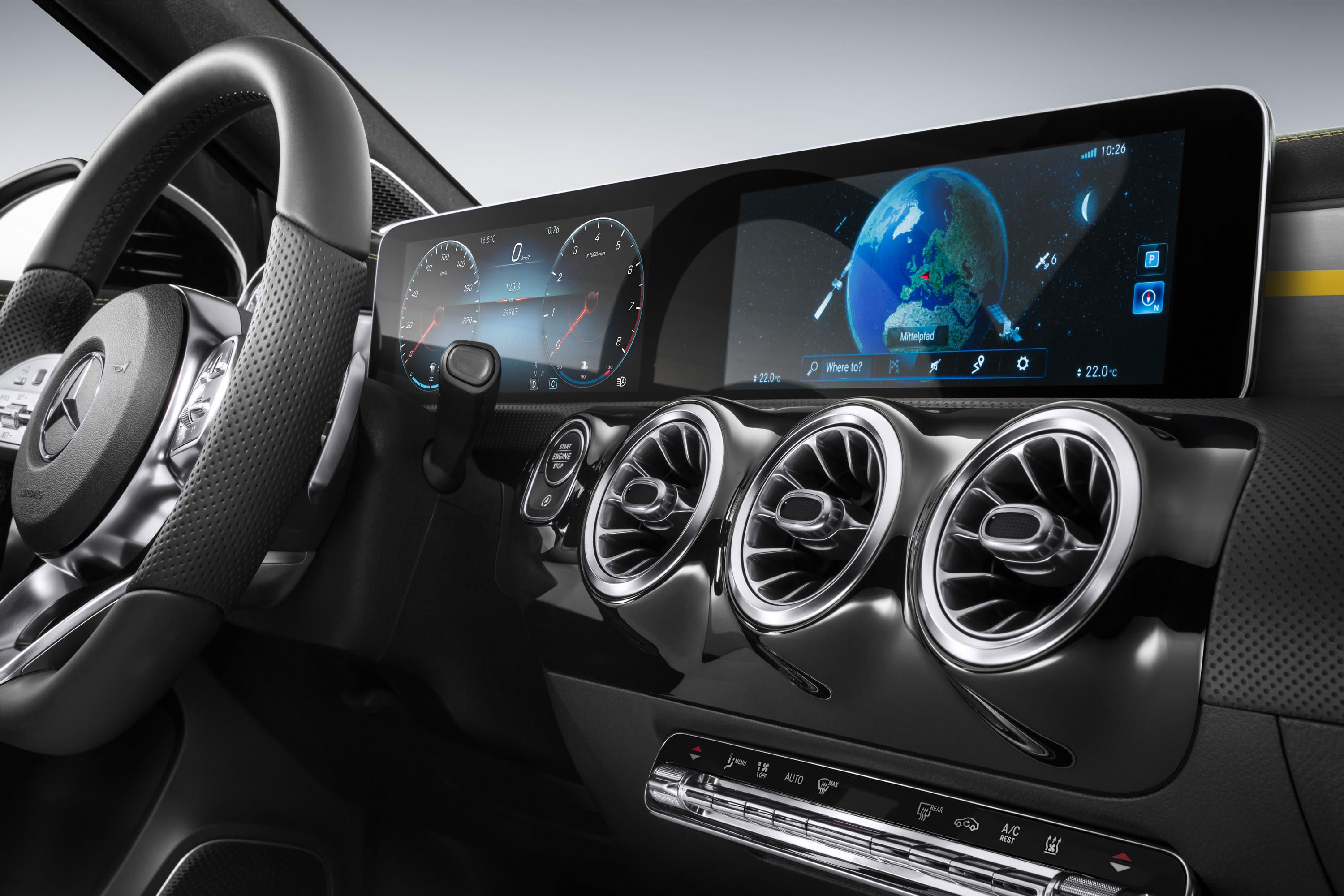 Mercedes' MBUX will offer a variety of other features along the 3-word navigation system. The touchscreen which will be the bridge between the software and user is like an iPad resting horizontally with about 30% of its sides reduced. The system will offer the users to view text menus in 3D and will show a visual representation of the car with options to temper with the visual representation, and observe the same change in the real car. Voice recognition system can now be activated by a button on the steering wheel, or by speaking the key phrase "Hey Mercedes" (which is way cooler).