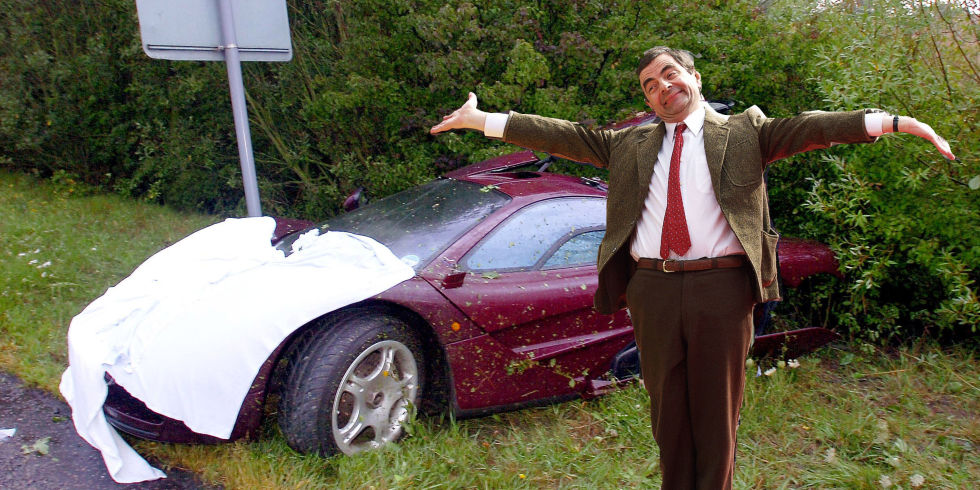 Mr. Bean Sold His McLaren F1 For $12 Million
The news is kind of old now but earlier this year, Rowan Atkinson a.k.a Mr. Bean put his twice wrecked McLaren F1 for sale. The amount he asked for in return was £8 million. Well, now he has got a buyer and sold the car for the same amount, which equates to around $12.2 million or 1220000000 PKR (that's 122 crore).
Seems like he somehow managed to make a huge profit. The burgundy colored car is twice wrecked, once rear ended to another car damaging the hood and the second time crashed into a tree and a road sign. The second crash was so brutal it almost chopped the rear end of the car but the McLaren engineers were able to restore it to it's former glory, for $1.4 million. Maybe Mr. Bean wants to get repair bills from the buyer too.
The car has been under his use since it was brand new which he bought for $750,000. Since then, it has only gone up in value, despite the two crashes. He sold his car through an English specialist car dealer Taylor & Crawley, but its new owner has not been disclosed. Don't fret for him too much, though — he still owns an NSX, a Jaguar MK7, an Aston Martin DB2, a vintage Ford Falcon, a 1939 BMW 328 and a Rolls-Royce Phantom Coupe. Maybe he plans to buy some very cool super car with the money he got for the McLaren.
Source: Jalopnik