Paris motor show is just around the corner and automobile enthusiasts around the globe are waiting eagerly for it to happen; not only the automobile lovers but also the automobile giants are coming to the show, fully prepared to stun the enthusiasts with their new and innovative automotive range. Similarly, the Japanese automobile giant Lexus has revealed its 'Ace' named UX for upcoming Paris motor show.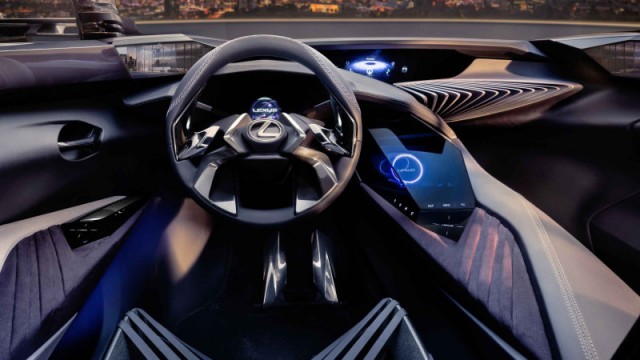 The automobile giant has recently published a press release relating to new UX, and one can surely say, after reading the press release, that their idea is mind-blowing. Nonetheless, no one has fully seen this new UX as they have only revealed one shot of exterior and interior, but they did give a brief description regarding its interior. Stephan Rasmussen, the designer said, "Our brief was to create a new genre of compact crossover; a vehicle that could create something unique from a customer's point of view an innovative, three-dimensional, fully immersive user experience."
Absolutely, as Stephan has said, this new UX has something special, which is its hologram orbs that can impress this world of high-resolution displays.
The large crystal-shaped box stands out instantaneously and will display climate control and infotainment options in full 3D view for the driver as well as for the passengers sitting in the back. The instrument huddle gets the hologram treatment as well with an orb hovering in the middle to display both, the analog and the digital information.
As far as the idea is concerned, it the best idea one can come up with, but we don't know when the Lexus will install this feature in its models. We have a more sanguine and positive approach regarding UX hologram orbs concept. Apart from this, one may see a crossover of different concepts in cars in the coming years.