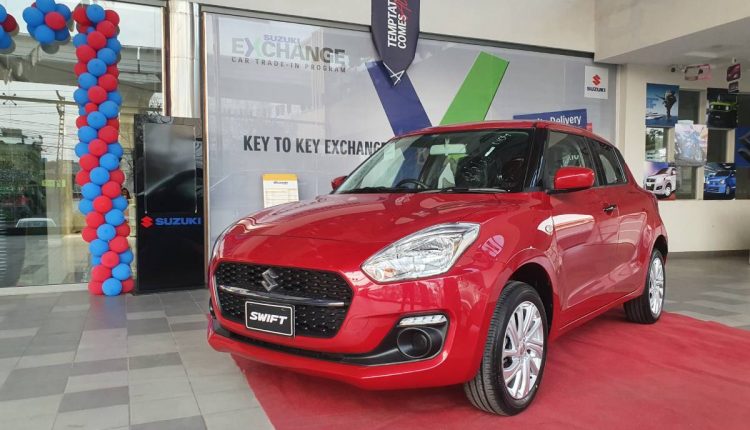 New Suzuki Swift Delivery Finally Started
A great news for the new Suzuki Swift owners as our sources have confirmed that the delivery of this hatchback has started. So, happy times ahead for Swift buyers. And it seems that the issues the company was reportedly facing is resolved. Now, you may think, why are we specifically telling you about the delivery of this car because it is normal that cars are delivered all the time. No worries, we are here with the answer. 
Issues in Delivery of New Suzuki Swift
A couple of days ago, upon the condition of not revealing the identity, one of the officials of Pak Suzuki told us that the company is facing some issues in deliveries of the new Swift. "There are some permission issues from Japan, and we are waiting for it," the source said, adding that even the dealers are not allowed to give a test drive of this hatchback. And since the launch of the car two months ago, not a single unit had been delivered, the source added. 
Price Increase Before Delivery
And unfortunate news for the Swift owners was that the price has been increased even before the delivery. So, the people who booked the car on partial payment will have to pay the price difference. The revised prices of the newly launched Swift variants are:
The new price of the base variant, 

Swift GL Manual

, is Rs. 2,694,000 against the old rate of Rs. 2,499,000, meaning its price has been increased by Rs. 195,000.

The price of mid variant, 

Swift GL CVT

, is increased by Rs. 209,000, taking the rate to Rs. 2,908,000 against previous price of Rs. 2,699,000.

The top of the line,

 

Swift GLX CVT

, saw a jump of Rs. 270,000, taking the price to Rs. 3,169,000 against the old rate of Rs. 2,899,000. 
Anyways, we hope that the delivery system will run smoothly in the near future and the owners get the hatchback on time.