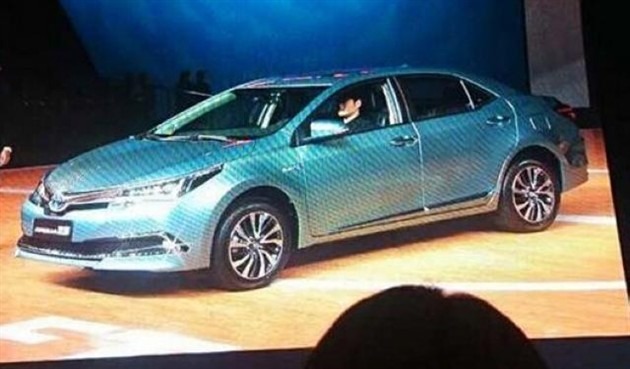 New Toyota Corolla Hybrid Revealed In China With A New Fascia
Here's the first image of what is said to be the new Toyota Corolla Hybrid. The car was revealed in an event in China, and is likely to go on sale in China in the second half of this year.
The current generation of Corolla present in Asian and US markets is not offered in any hybrid variants and this reveal is the first of its kind. The Chinese media have reported that the Corolla is much likely to get a 1.5l Atkinson Cycle engine assisted with electric motor for superior fuel economy, but the chances that the Corolla gets a 1.5l 1NZ-FXE from its cousins; Prius and Axio is also very much possible.
The revealed car is said to be a Hybrid because of the blue Toyota logo present at its front grill which is usually found on the Hybrid cars of Toyota only. Moreover, Toyota authorities had announced last year that they would reveal a Hybrid version of the Corolla next year.
The shape we can see in the photo clearly says that this is a face lifted version of the Corolla variant currently on sale in India and Pakistan.
Do you think if this car is introduced in Pakistan it would be successful? Let us know in the comments.