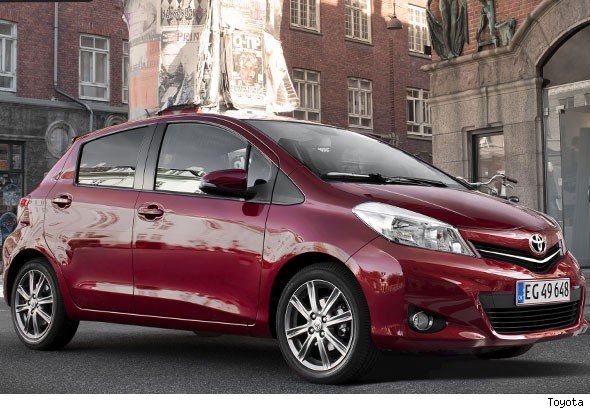 New Toyota Vitz gets Euro NCAP 5-star rating
The latest Toyota Vitz or Yaris as its known in other countries has scored quite an impressive rating at the Euro NCAP's crash safety tests. The new Toyota Yaris has been awarded the top five stars rating for all-round safety performance in the Euro NCAP independent crash test.
The results however not only met the highest-standard for the 2011 test program but also were enough to comply with the 2012 five star rating.
"In the frontal impact, movement of the 3 year dummy, sat in a forward facing restraint, was not excessive. In the side impact, both dummies were properly contained by the shells of their restraints. The passenger airbag can be disabled by means of a switch to allow a rearward facing restraint to be used in that seating position. Clear information is provided to the driver regarding the status of the airbag and the system was rewarded. The dangers of using a rearward facing seat in the position without first disabling the airbag are explained in permanently attached labels," Euro NCAP says.
Thanks to added bulkheads, side bars, seven airbags and impact absorbing materials the new Yaris is a safe car to put your money into.
Of the 12 cars Euro NCAP recently tested, only Lancia Voyager scored below five stars getting four stars. While all the following scored 5-stars; Audi Q3, BMW 1 Series, Chevrolet Captiva, Fiat Freemont, Ford Ranger, Hyundai Veloster, Lancia Thema, Mercedes-Benz M-Class, Vauxhall Astra GTC and the Vauxhall Zafira Tourer.