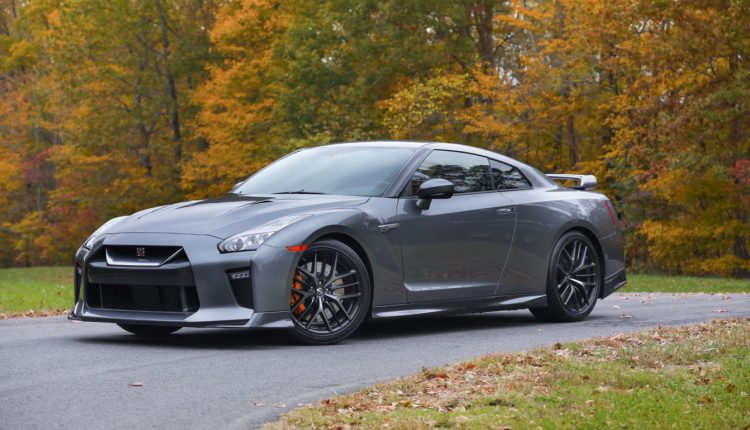 Nissan GT-R Owner's Review: Pakistan's Fastest Car
Today PakWheels is bringing owner review of Nissan GT-R R35, which is currently Pakistan's fastest car. The moto sports enthusiasts in Pakistan already know about this car, and it is a special treat for fast car lovers.
This particular car was launched in 2007 and still comes in the same shape.
Purchase and Price: 
The owner told PakWheels that he bought this car in 2017 in a very well-kept stock condition. "It's a 2008 model, and since I have bought it, I have been upgrading its engine power and exterior," the owner said.
Sharing the reason behind purchasing this car, the owner said that he wanted to buy this particular car because he had Evolution and Corvette; hence, he wanted to go one step up. "I bought this car in 178million but now prices of this vehicle, like other cars in Pakistan, has increased," the owner stated.
Car Upgradation and Engine Power Increase:  
The owner said after upgradation from 400bhp, the engine now produces around 1300-1350bhp.
Talking about the process of this advancement in engine power, the owner said he has always done his cars' work from Max Power Motor Sports Workshop in Lahore. "They are highly professional and dedicated people, and I trust them for all of my car-related work," he said, adding that they have expertise from import, installation up to dyno tune.
The owner said he took the bhp from 400 to 600 in the first step, then he made it to 800bhp, then 1100bhp, and in final push brought it to 1300bhp. "It takes a lot of time, but if you have a great team behind, it not a big issue," he asserted.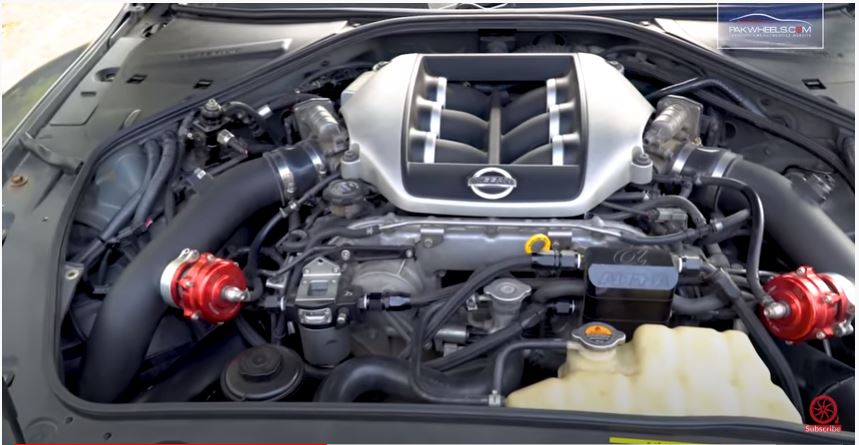 He further said that the exterior of this car is also upgraded with carbon fiber. "Except its interior, its every part is changed or upgraded," he said.
The owner also said that he has also upgraded the brakes of this car because it is one of the most crucial aspects of upgradation of the vehicle. "I will install carbon ceramics brakes in this car because they are excellent for high speed," he explained.

Fuel Quality: 
The owner said the quality of fuel is dire in Pakistan. "I am using Ethanol E85 as fuel in this car as I am not using pump gas," he said. He said that the cost of Ethanol is very high in Pakistan, although the world has special E85 pump stations, this is not the situation in our country.
Fuel Average:
The owner said its mileage average was 5-6 kilometers per liter in stock condition, while on Ethanol, it is giving 3-3.5 kilometers.
Track Car or Daily Usage Vehicle: 
The owner said that although it is a track car but he uses it for daily usage and has never faced any issue. The vehicle has automatic technology with a dual-clutch facility, and its comfort level is excellent. "I have taken this car to Murree, and had no problem in the mountains," the owner stated, adding that he never faced any issue on spread breakers in Lahore while driving.
"Usually, the drivers get tired after driving a sports car for half-an-hour, but this car's interior is relaxed and spacious," he stated, adding that this car is best of both worlds as it has power as well as comfort.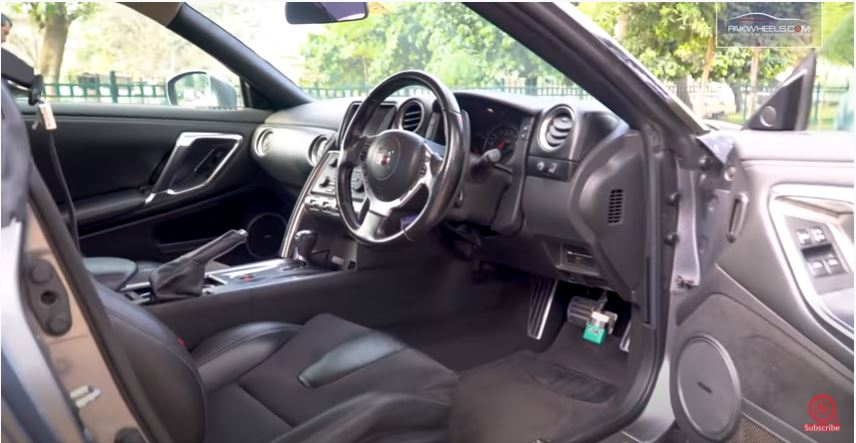 This reliability of this model is so excellent that Nissan has continued the same shape for last 13 years and plan to keep it same for next model too.
Features and Accessories: 
The car has paddle-shifters, and its infotainment screen tells every single information about car's engine and performance, including water temperature, engine power, speed, range, and even G-Force as well.
The car has a BOSE Premium sound system, electric and heated seats, and all modern facilities.

Known Fault: 
This model of Nissan faced a problem of software in gear transmission in 2008-09. "The launch control of transmission was very harsh, and it was damaging the transmission," the owner explained, adding after 2010, the company resolved this issue altogether.
The owner further said he has installed world's best Sheptrans Transmission in this car, and that is why it is handling this much horsepower.
Noise Issue: 
He said this car has its own requirement as you need free-flow exhaust. "There is an issue of noise, but we cannot shut its exhaust because then there is no purpose of upgrading engine power," he said.
The number of Nissan G-TR R35 in Pakistan: 
There are almost 9-10 such cars in the country, including 4,5 in Karachi and rest in Lahore. "We continuously share information about its upgradation and features," he said. 
Best Features: 
If you don't have a budget issue, the top three features of this car are:
You can increase its power as much as you want, there is no limit in this regard

The vehicle has excellent reliability

It is an automatic car, which makes very comfortable
0-60 and 0-100: 
The owner said the car is doing 0-60 kilometers in 2.3-2.4 seconds, while it is doing quarter-mile in 9 seconds, which is an excellent achievement on the street. "My goal is to take it to bring it to mid-8-second this year," he said.

Availability of Drag Strips in Pakistan: 
He further said that the biggest issue in Pakistan is that we don't have drag strips in the country. "Government should facilitate us because it can generate serious revenue," he said, adding that it has become a serious sport around the world.
He said that driving such cars on roads is dangerous for everyone, but the availability of drag strips will make it completely safe. "People in Pakistan are crazy about drag race, and government should take some serious steps for this sport," he asserted.
Tires: 
The owner said he is currently using Toyo R Triple-A tires, which are drag radials, but on the current power of the car, even these tires are not feasible. "I use special drag tires for the quarter-mile race, which have great street grip," he said.
Max Speed: 
Talking about the top speed of the car, the owner said he can take this car on 400kilometers/hour on current power. "However, I have taken it to 330-340-km/hour in races," he said.
Watch Video Here: 
For more review, blogs and updates on auto industry, keep visiting PakWheels Blogs.
Recommended For You: KIA Sportage FWD Review By The Owner