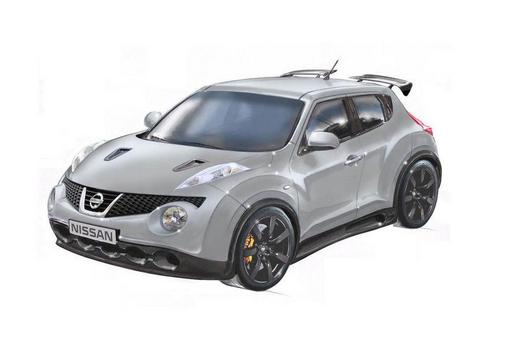 Nissan working on a 'Super Juke' powered by GTR's engine
It is no secret anymore as Nissan has revealed for plans of introducing its ugly Juke SUV to Europe in a performance trim which will be powered by Nissan GTR's 3.8-liter V6 twin-turbo engine. Nissan has internally named in Super Juke and the picture attached is the first sketch released to the internets by Nissan.
Nissan have said that this special super-powered Juke will get a stripped-out lightweight interior and a 480 BHP power plant expected to give it a 0-to-60 time of less than four seconds. That likely means they'll be using the same dual-turbocharged 3.8-liter V6 found in the Nissan GT-R.
As you can see, the Juke will receive enlarged wheel arches, front splitter and what looks like a double rear wing; split each side of the central rear brake light.
It seems that Nissan working to make special performance versions of ordinary Nissan cars like AMG and M does to Mercedes Benz and BMW cars respectively, it leaves us no doubt that Nissan have also aimed to follow the footsteps of BMW X6M and X5M by making a Super Juke through using components from the Godzilla.