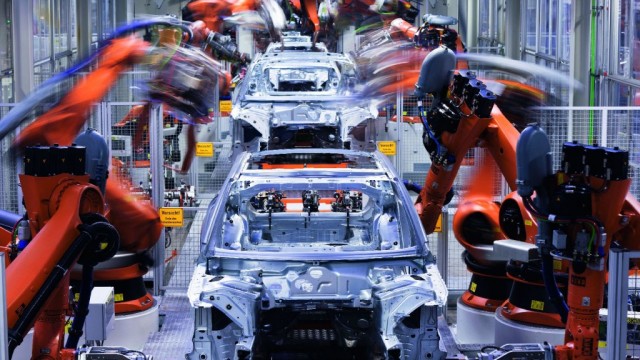 On Tuesday 18 September 2018, after the government's permission to non-filers to purchase vehicles the stocks of local automakers have gone up.
Both the stocks of Pak Suzuki and Honda Atlas are up by 5%, whereas Toyota IMC's stocks fell slightly by 0.55%. After the previous government banned non-filers, the sale of automakers was hitting bottom. For example, in August the car sales were down by 18% to 15,389 units sold month-on-month. Moreover, when compared year-on-year, the sales of passenger cars is down by 17%, from 18664 units sold in August 2017 to 15389 units sold this year in August.
It was only in July 2018 that the sales went up by 20% after a consecutive downfall for 4-5 months, then again as mentioned it dropped in August 2018.
The local market was panicking over the non-filer issue, and many industry experts were predicting that the sales of the car will go down even low in the coming months if the government doesn't take necessary measures.
Read Also: Federal excise duty increased to 20% on 1800cc and above cars
As the government has allowed non-filers to buy cars, it is now expected that this will bring a significant impact on the sales of vehicles leading towards a hike in sales. A local car dealer while talking to PakWheels.com said that it is a great step by the government as it will give relief to both consumers and automakers. Let's wait and see if that is the case.
It is important to note here that apart from Honda and Suzuki, Toyota IMC managed to not only sustain its car sales but also its net profit was up despite the ban on non-filers.
Toyota IMC, in a notice sent to Pakistan Stock Exchange of Pakistan (PSX), has revealed that the company has made a net profit of 21.31% to PKR 15.77 billion in the second quarter of the current Fiscal Year that ended on 30, June 2018.
Aside from Toyota, the net profit of Honda Pakistan was down by 50% to PKR 1.050 billion in the last quarter. And the net profit of Pak Suzuki also dipped to 43% to PKR 394 million.
So, lifting the ban will give more relief to local automakers especially Honda and Suzuki.
Stay tuned for the latest updates.