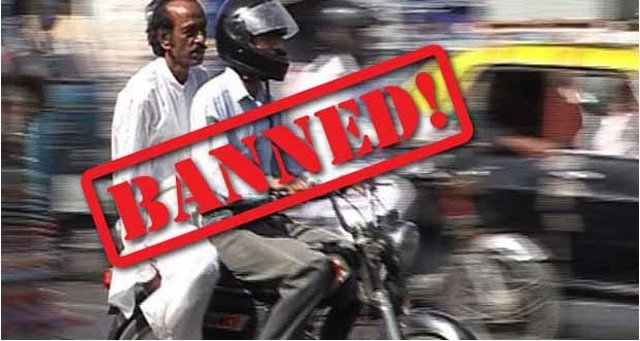 To ensure the safety and security on 8th, 9th and 10th of Muharram, the Government of Sindh has banned pillion riding in Karachi.
As per the details, Sindh Police requested the government to ban pillion riding during important days to strengthen security measures. The ban has come into force from today 19th September 2018 and will remain till Friday 21 September 2018.
Not only the ban has been enforced in Karachi, but the district authorities of Islamabad have also banned pillion riding in the capital for two months. While talking about the ban, the deputy commissioner said that this time around, threats are high that's why they are imposing ban this long, but children and elderly are exempted from this ban, he further added.
Read Also: People riding bikes without a helmet to face the law
The local bike-ride hailing service will not be allowed to ride with a pillion (adult). However, government officials will be exempted from this ban. It is indeed a good decision to think about public safety and security, but the authorities should make such measurements, which don't restrict the people's movement for such long times.
Moving onwards, Lahore Traffic Police, after Lahore court's order, will be taking strict actions against the people who ride a bike without wearing a helmet.
Stay tuned for the latest updates.