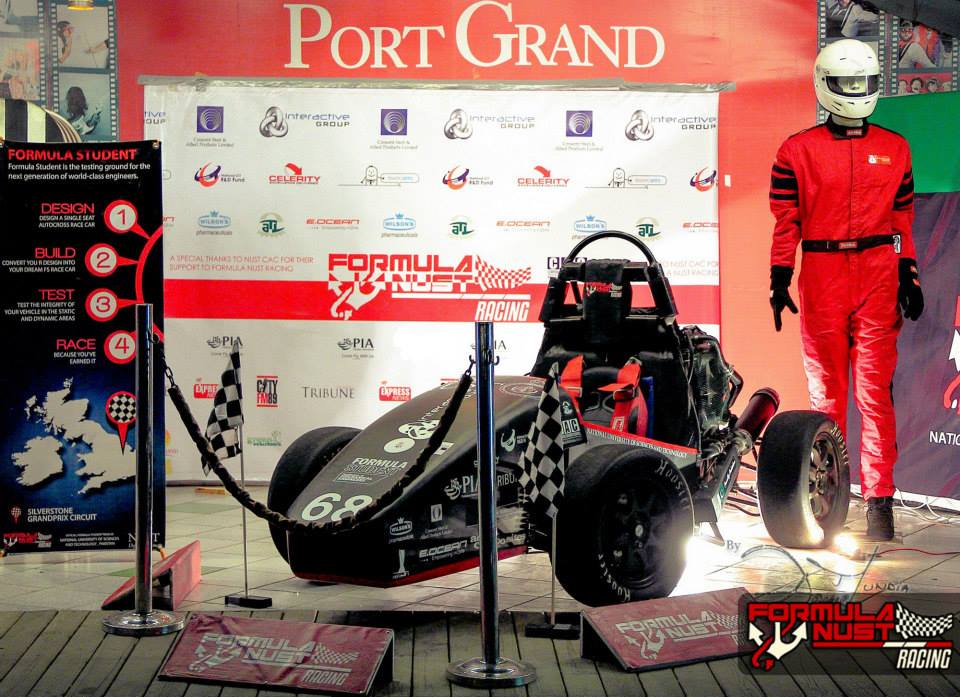 NUST Formula NAS14 is Pakistan's bet for the Formula Student Championship
Formula Student Championship is like an apprenticeship for students of automotive engineering to make their way into the pinnacle of motorsports i.e., Formula One and automotive companies to create the cars for today and tomorrow. But like any job, you first need to get internships and then gradually make it to some recognizable position you call it your job. NUST students have done one better with their NAS-14 car, which is named after the Dean of mechanical engineering department Nadeem Ahmad Shaheed.
The ultimate goal: Race the car and be able finish the race amongst the 114 contestants from around the world in the UK. The total candidates who applied for the event was 178 and Pakistan's, 29 strong personnel of the Formula NUST Racing was one of the 114 which were shortlisted. So that's a feat in itself.
Previously though, students of Formula NUST Racing had tried but couldn't pass all the tests and now, they seem pretty confident with their new car which will be driven by a member of their own team who built the car.
The journey to race's starting grid won't be easy. Shah Talha Sohail says that about 1,000 rules of the race have to be complied before making it to the starting grid of the endurance race. The last time they went into the competition, their team finished 84 out of 136 countries but this time, the goal is to race.
The car is powered by Honda CBR 600RR's sports motorcycle engine. We would soon be covering the car with all the details you want to know including power output, handling, etc. So stay tuned.