The easiest, hassle-free and cheap way to commute in the country is to travel on a bike. Last year almost 1.7 million new bikes were sold by the local manufacturers, which are evident enough that the bike market is thriving. PakWheels.com in 2017 conducted an auto survey to see how the car and bike users/owners behave towards a certain brand or products and also to see their preferences.
Read Also: The car and bike tyres selection trends in Pakistan
There is a perception that people buy bikes and often forget to change it or buy a new one for a long time. So, to see the actual reality, PakWheels.com in its survey included the following question.
When are you thinking of buying a new bike?
It is to be noted here that 55% of the respondents (bike users/owners) said that they are planning to buy a brand new bike within the next two years. The complete survey is as below: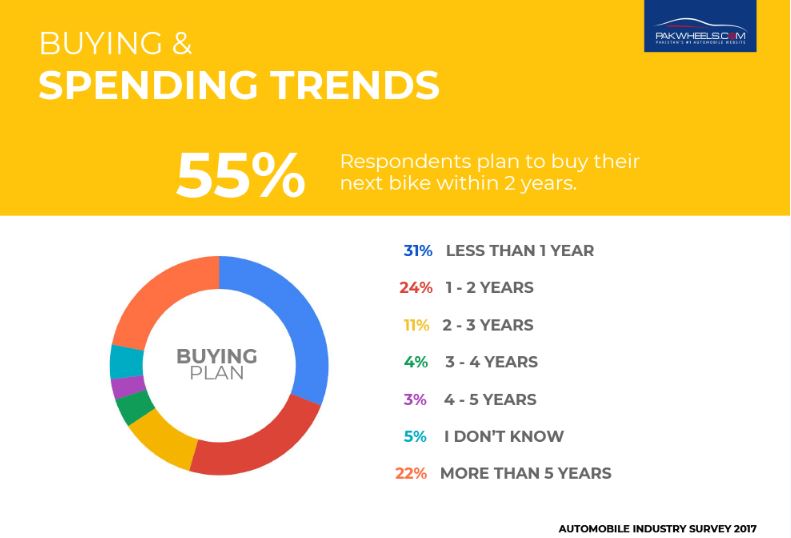 Moreover, the 82% of the respondents said that they would spend less than PKR 100,000 on purchasing a bike.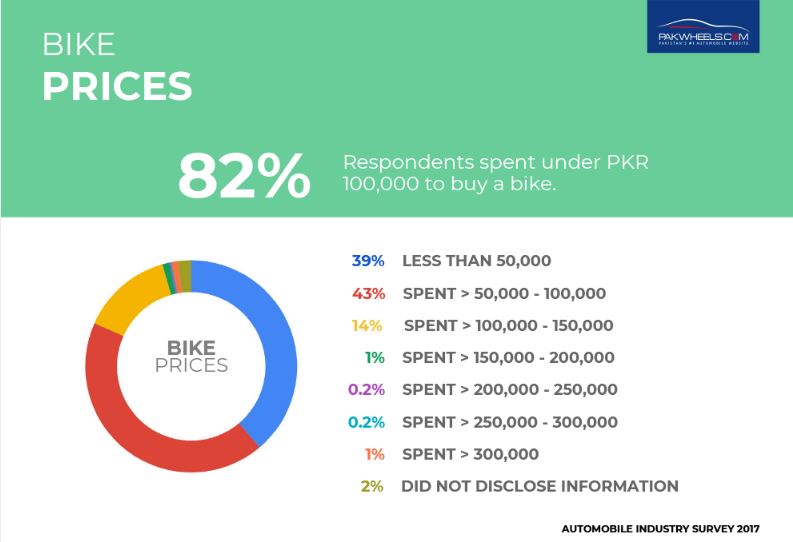 From PakWheels Store: Alloy Rims for Sale
A total of 19,155 responses were recorded from all over the country. This survey covers the public's spending habits, driving behaviour, expectations and routine practices in the automobile sector in Pakistan.
The bike market in the country is indeed booming and recently launched bikes such as GR 150, YBR 125G and GSX R-600, which will indeed diversify the local market even further.
Drop your thoughts in the comments section below.