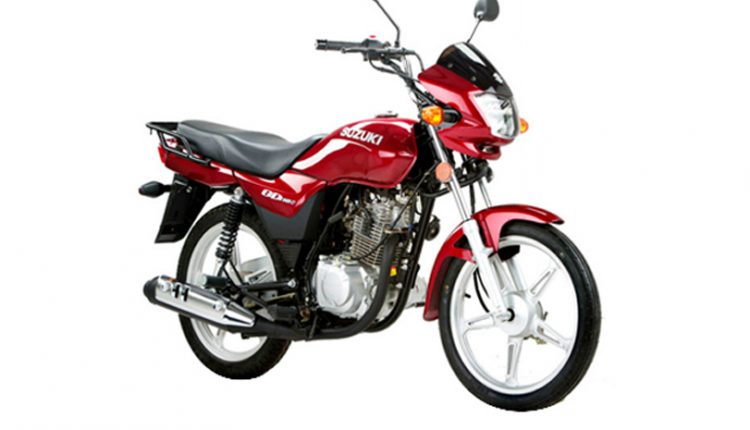 Pak Suzuki Hikes Prices Up to Rs30,000 
After Yamaha Motors and Atlas Honda, Pak Suzuki has also increased the prices of its motorcycles up to Rs30,000. In a notification, the company said the new prices include:
Ex-factory product price

Freight charges
Pak Suzuki stated that new prices are implemented from July 1, 2020.
New Prices: 
According to the notification, the new price for Suzuki GD110S is Rs175,000, with an increase of Rs3,000 from the previous price of Rs172,000. Meanwhile, GS150 will now cost Rs185,000, comparing to its old price of Rs182,000.
Moreover, the price of GS150SE is increased from Rs199,000 to Rs202,000, seeing a jump of Rs3,000. With a hike of Rs6,000, the new cost of GR150 is Rs279,000 from the earlier Rs273,000.
Suzuki Gixxer 150 has seen the most significant jump of Rs30,000 from Rs549,000 to Rs579,000.  
The company said these prices are incurred on motorcycles, which are delivered at dealership premises.
The notification also read that these new prices are subject to change without any notice, and the rate at the time of delivery shall be applicable. "Any government tax applicable will be charged to the customer," the company mentioned.
Honda, Yamaha Price Hike: 
Earlier yesterday, Honda Atlas hiked up prices of its bikes up to Rs20,000. Meanwhile, Yahama Motors increased rates up to Rs6,000. According to Honda Atlas, the new cost of CD70 is Rs76,000, with a hike of Rs1,400. While CG125 saw an increase of Rs2,400, and now its latest price is Rs128,900. Prices of both CG125S and CG125Sse are hiked by Rs3,000 each. Meanwhile, CB150f saw the hike of Rs20,000 and now costs Rs239,500.
Meanwhile, Toyota Motors stated that the new price of Yamaha YB125Z will be Rs151,000, with an increase of Rs5,000. The company's notification read that Yamaha YBR 125G has seen a rise of Rs6,000 and its latest price is Rs178,000, while YBR125's latest valuation is Rs169,000, with a hike of Rs5,000. 
The new prices hike is expected to slow down the auto market of Pakistan further. 
For more news, updates, reviews, and articles on the auto industry keep visiting PakWheels.com. 

Recommended For You: Check Out New Prices Of Toyota Hilux 2020