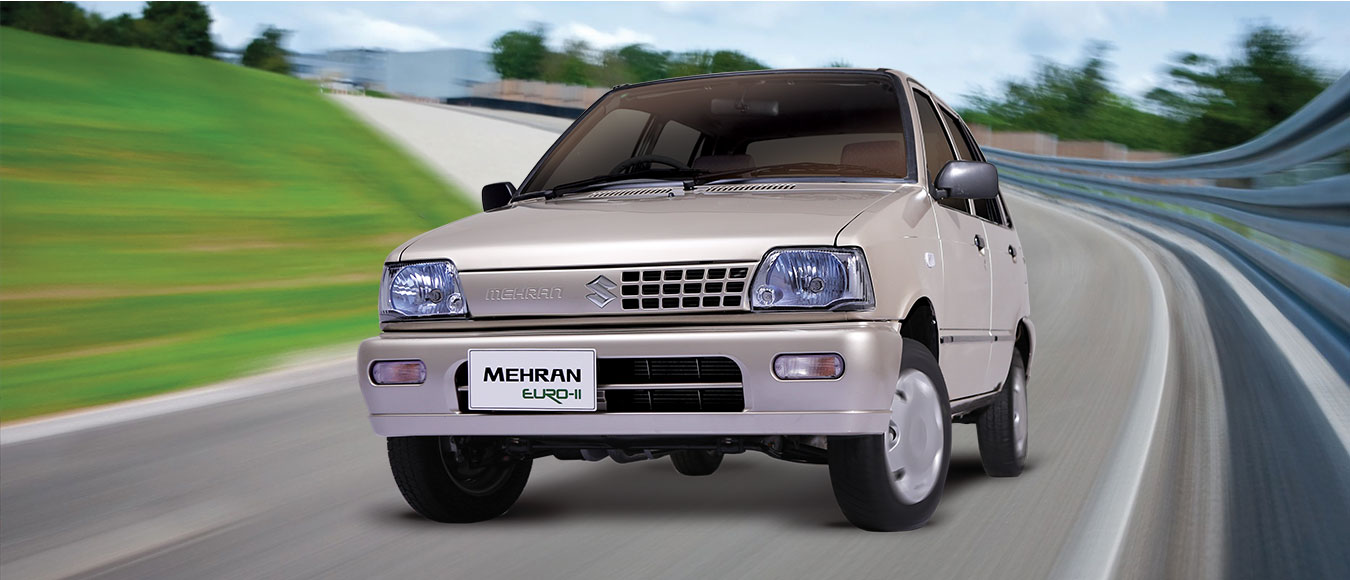 Dream of every student and middle-class household, the one, and the only, Suzuki Mehran is finally leaving its 30-year legacy behind in Pakistan.  In an official notice, Pak Suzuki has finally discontinued the iconic hatchback famously known as Boss in the local auto industry.
As per the circular, which is being shared on the social platforms, the company said:
"Keeping in view discontinuation of Suzuki Mehran production, Pak Suzuki is constrained to stop the booking of Suzuki Mehran(all versions) with the immediate effect i.e. April 01, 2019."
See the complete circular below: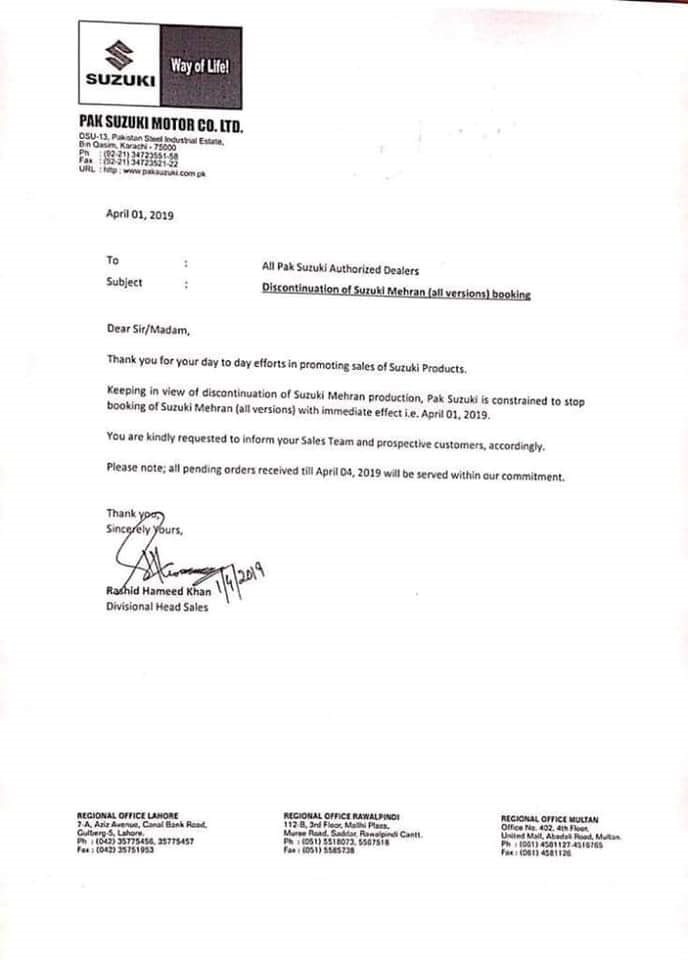 Undoubtedly, the discontinuation of Mehran will surely bring a change in the local auto industry as consumers will have something new to buy instead of an obsolete and outdated car. Apart from all the criticism, there is one point which needs to be appreciated that the car was a hardcore one, people made their way to northern Pakistan on Mehran without getting into trouble. The car was resilient but not relevant for today's era where companies even in the basic variants of their cars are offering many features.
It would be hard to bid goodbye to Mehran though. People have their emotional attachment with the car as it was shipped in the local market for three decades. For Mehran lovers, the good news is that the company in the coming months will be offering Alto 660cc to quench their thirst. However, it remains to be seen what features come in the all-new Alto 660cc. 
That's it from our side. If you are a Mehran lover, we are particularly interested in your comments.