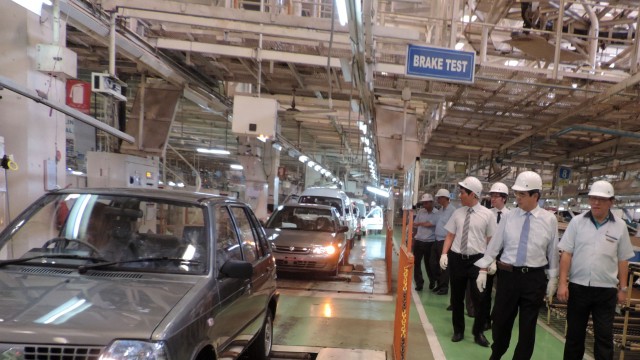 Pakistan Auto Policy is still pending, and concerned parties are pressing the government to come up with the policy as soon as possible. Federal Minister Jatoi has affirmed that the policy will be announced soon, but there is still no news about the expected policy. The Minister argued the delay was because of the fine-tuning of the policy.
He was quoted saying, "Our aim is to invite more and more investors into the country,"
It's been three years since the policy has been pending and according to the last report, its final draft has been approved. The policy has not only been tangled in red tape but also, there is some serious lobbying going on by existing and potential automakers to make the policy in their favor.
Also Read: Suzuki Is Ready To Invest In Pakistan Only If The Upcoming Auto Policy Favors Them
Latest body to urge the government to launch the auto policy immediately is the Rawalpindi Chamber of Commerce and Industry (RCCI). RCCI President Mian Humayun Parvez has asked the government to the cut whatever delays are there and implement the new policy as soon as possible. He accepted the fact that the auto sales have been on a new high, but he claimed the lack of policy is hurting the local manufacturers as well.
He argued that the new policy will give a clear signal to not only existing automakers and vendors to invest more in the sector, but it will also encourage new investments. He further said the new policy can ensure the well being of the SME sector attached to the auto sector.
Furthermore, the existing automakers have staunchly condemned the imports of used cars, especially from Japan. They believe the imports are hurting the local auto assemblers and vendors. 57,000 cars were imported in 2011-12 after age limit was relaxed from 3 to 5 years; an all time high.
One thing is for sure; it will be impossible to make every party happy with the new policy. There are too many stakeholders, and one or two of them will get the short end of the stick. But at least, the new policy will give concrete guidelines for potential parties.