We have been making quite a noise lately about the latest activities in our local Pakistani automobile scene. Local automakers are bringing new models, and some of the European automakers are interested in entering the Pakistani market. We are like a kid who is getting excited about the prospect of visiting the local toy store. The Russians, the French and the Italian have met with Pakistani officials and expressed their interest in launching their passenger cars in Pakistan. As far locally operating Japanese carmakers are concerned, Honda Atlas is gearing up to bring imported HR-V in the Q1 of 2016 along with the possible launch of the 10th Generation 2016 Honda Civic. One of our regular bloggers and PakWheels member Fazal Wahab did a review of the new Honda Civic. You can read his review in the link mentioned below. Toyota Indus Motors might introduce locally assembled Vitz and Toyota Vios as well in next couple of years. And we talked about Pak Suzuki replacing its mighty Cultus with an international model of Suzuki Celerio. Sales of the locally assembled cars have increased 66pc in first five months of the current fiscal year compared to first five months of last fiscal year.
Also Read: 10th Generation Honda Civic Review By A PakWheeler
But it seems like Pak Suzuki has something else in store for us as well. Suzuki Celerio was launched with a 1-liter petrol and a smaller diesel engine internationally. And when it comes to Pakistan, there is a high probability that Pak Suzuki will use the same 1-liter engine in it as well. We need smaller and lighter on petrol engines in Pakistan anyway! The latest news is that Suzuki Japan, the parent company of Pak Suzuki, will be launching two more models in addition to their current line. A Suzuki 660cc car and a 1.6 liter smaller SUV.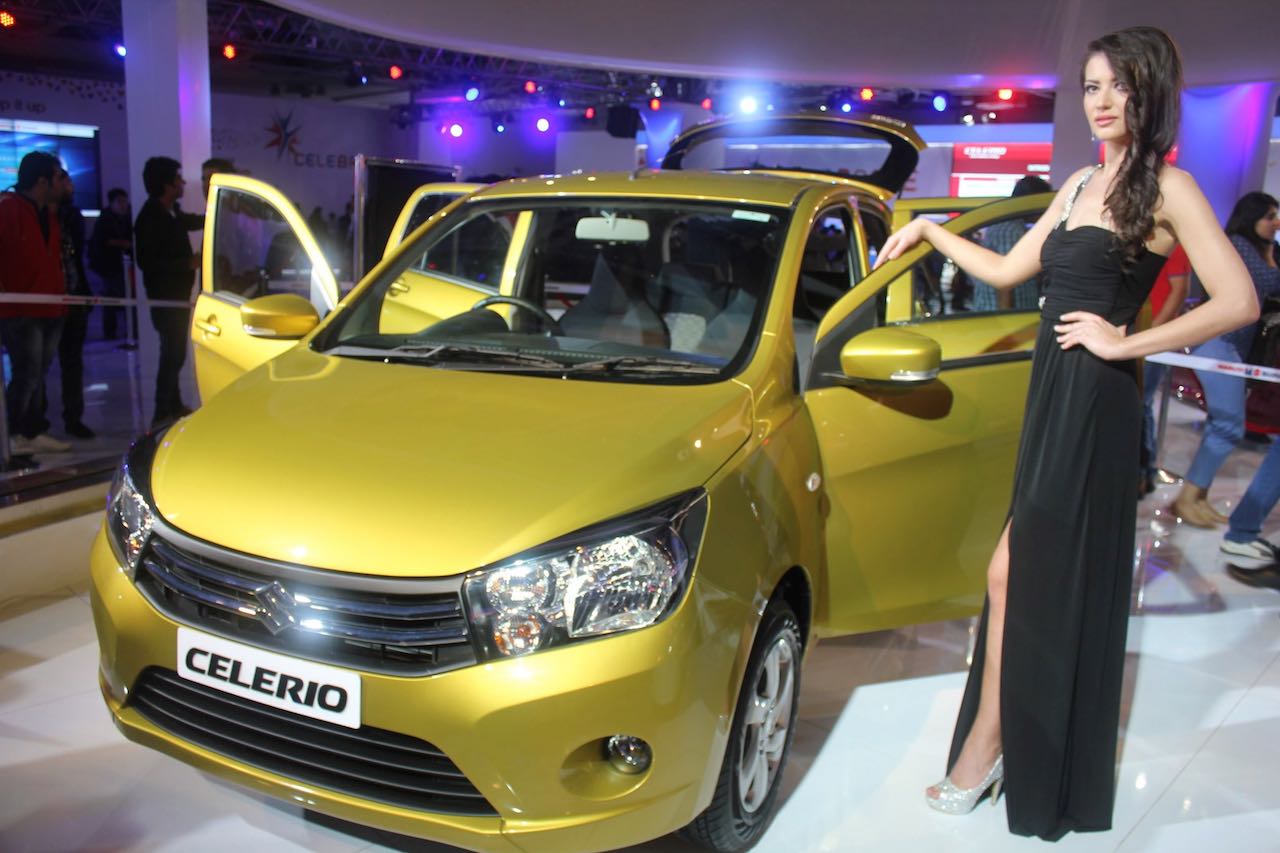 Basically, Suzuki is willing to invest around USD 430 million in Pakistan. USD 110 million of the total investment will be spent on setting up the assembly line for the new vehicles and assembling them. Rest of USD 320 will be used to construct spare parts making plant by Suzuki. The global head of the Suzuki Motors Japan, Kinji Saito, met with Ghulam Murtaza Khan Jatoi, the Federal Minister of Industry and Production, in Islamabad on Tuesday and expressed company's interest in investing in Pakistan. You think it's awesome?! Wait till you hear the full news. But before that, let's talk about those potential new cars.
Suzuki has a handful of options when it comes to a smaller 660cc car. They can easily launch the newer Japanese shape Alto with the Suzuki 660cc engine (7th generation). That would be great. Or even use the previous shape of Alto (6th generation). We have gotten used to decades old Suzuki cars anyway! So it's not like anyone is going to mind the shape of the car that was launched in the same century. Or even the latest shape, that Alto that looks like old Suzuki FX on steroids with a snubbed nose. But that's just wishful thinking. Even people at Pak Suzuki will be laughing at this idea. So maybe not that. This new Suzuki 660c car will be priced around the price of Pak Suzuki's crown jewel, the Mehran. Mehran costs something like 6.3 lacs. So one of those new Altos with smaller engines makes sense in the plus-minus of that price (PKR 7 lac maybe).
I would love to see a Suzuki 660cc Hustler Kei car on the roads of Pakistan, but that is never gonna happen.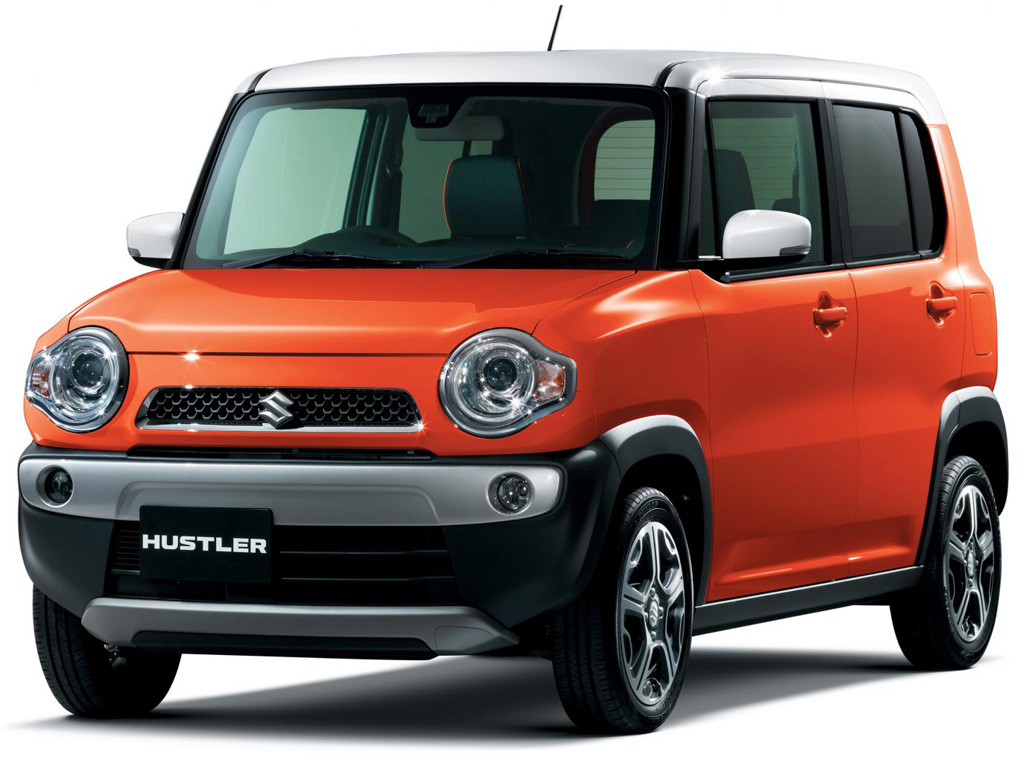 And as far as 1.6 liter SUV is concerned, one name that immediately pops into the head is 'Jimny'. We already have one of those, though. I wasn't sure if Pak Suzuki is still selling Jimny but according to their website, they are. And that small three-door 4×4 costs eye-watering PKR 2,293,000 (Jimny JLDX M/T). Although I doubt any sane person would buy this car for his or her personal use. They are usually bought by governmental departments or large construction firms of some sort etc. There is Suzuki Vitara as well, but I doubt it will make its way into Pakistani market. Since crossovers are a big fad nowadays, my money is on Suzuki SX4 S-Cross. It's a five-door crossover that is sold with a 1.6-liter engine internationally. It is also offered with optional four-wheel drive version of Suzuki as well. In the UK, it starts from GBP 14000 to GBP 25000 depending on the options (engine, transmission, trim level, etc.). A crossover makes sense, I believe. Make it a hybrid and you've got a winner.
Now time to burst all your 660 and 1600 cc bubbles. In one of my previous blogs, I mentioned how Japanese officials are lobbying hard to make sure their companies are well taken care of in wake of the new auto policy. When those Toyota Prius cars were 'donated' to Pakistan, the Japanese ambassador to Pakistan specifically told Pakistani officials that interests of Japanese carmakers in Pakistan must be taken care of. Suzuki wants same relaxations Pak government is going to offer in the upcoming auto policy to those carmakers who have shown interest in coming to Pakistan. The new investment is tied to the bottom line that how well Suzuki is catered in the new auto policy. Basically, we can say bye-bye to this multimillion investment and new models if Suzuki is not given the same incentives. Saito mentioned that Pak Suzuki will kill the Mehran in next five years as well if new models start to roll out. So if there are no incentives, that means no investment, and we are once again stuck with Mehran…maybe for the rest of our lives. No locally assembled Suzuki 660cc cars for us!
Related: Pakistan Auto Policy Has Started A Tug Of War Between The Japanese And The Europeans
I have said this before, and will say this again. Japanese automobile manufacturers have been in Pakistan for a long time. Pakistani car market is essentially a Japanese car market. Our auto sector is in Japanese vice. People here in Pakistan love their Japanese cars. And rightfully so. Japanese cars are robust and last a lifetime. Japanese should have trust in their products. Why are they so scared? They are effectively blackmailing Pakistan government, for lack of a better term. If some European manufacturer does come to Pakistan, it would have an insane uphill battle to fight and make its place in our Corolla-filled hearts. I must say, Japanese are acting like a grown kid who is feeling threatened by the arrival of the new child.
C'mon Suzuki, don't be such a …. hey look, a duck!