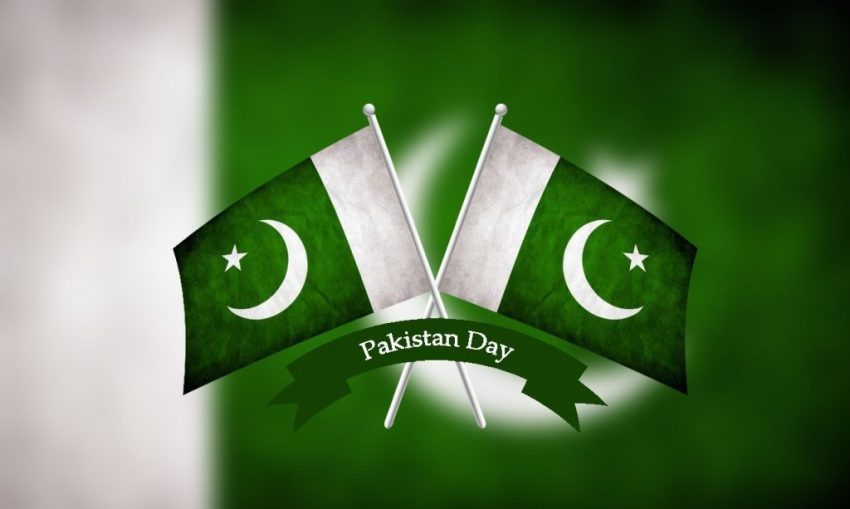 Traffic plan for Pakistan Day Parade issued for Twin Cities
Pakistanis are geared up to celebrate the 23rd March, the day when Lahore Resolution was passed at Minar-e-Pakistan that led to the creation of a new Muslim State in the sub-continent. The resolution is also famously known as "Pakistan Resolution."
To avoid any inconvenience, Traffic Police of Islamabad has issued traffic plan for Pakistan Day for the capital. The police have stated that steps have been taken to give relief to the commuters and to the general public.
Also Read: ITP is watching – violators to get fines at their homes
23rd March Traffic Plan for Islamabad/Rawalpindi
According to the details, the authority has banned Heavy Traffic Vehicles from entering the capital city from midnight to 2 pm on March 21 until March 23.
The light traffic vehicles coming from Lahore will be diverted to Rawalpindi from the Rawat T-Cross and from Rawalpindi Sadar they can move towards Peshawar GT road towards Motorway.
The traffic coming from Rawalpindi airport to Islamabad will be diverted by the authorities from Khanna Pul to Lehtrar Road and Park Road, and after that, they can move towards the Kashmir Highway by travelling through Rawal Dam Chowk.
People can go to the airport from Islamabad by using Ninth avenue, Murree road, and Rawal road.
Commuters coming from motorway can move to Kashmir Highway Murree without any hassle.
Moving onwards…
Moreover, on 21st and 23rd March, the Faizabad interchange would be closed for any kind of traffic from 2 pm to 5 pm. Furthermore, Express Highway, Khanna Pul to Faizabad, Faisal Avenue Zero Point to Faizabad, Murree Road Rawal Dam Chowk to Faizabad routes will also remain closed on the dates mentioned above.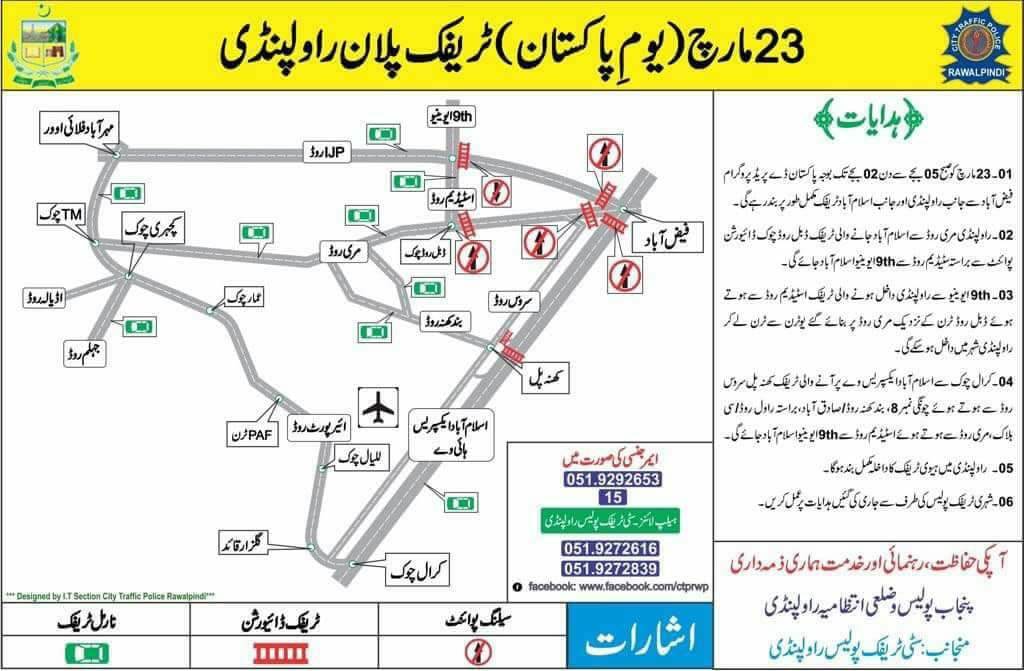 It is important to note here that local authorities have also barred pillion riding in the capital from 21 to 23 March. Parade of Armed Forces of Pakistan would be displayed on 23 March. Stay safe, avoid the closed routes, and enjoy the parade.