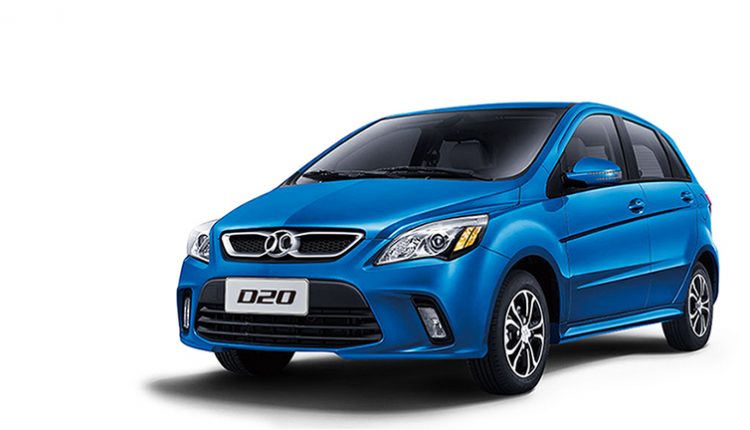 Pakistan Expected To Get These Cars In 2020, But Didn't
2020 has been an eventful year for the Pakistani automotive industry. From the latest sedans to new crossover SUVs, we welcomed many new kids on the block. Even with all the new cars in 2020, there are a few that we missed out on this year. 
Here are the cars that didn't launch in Pakistan in 2020 and will hopefully debut in the first quarter of 2021.
Toyota Corolla Cross
This crossover SUV by Toyota Indus Motors (IMC) was teased to be launched in December 2020. However, the Toyota Corolla Cross is behind its schedule. IMC plans to launch only the CBU units of this car, which the company will import from Thailand. In recent news, the first batch of these CBU units is already here in Pakistan. Looks like Toyota Indus will put this SUV on sale in January 2021. 
Many Pakistani car enthusiasts have their eyes on the Toyota Corolla Cross. It comes with a 1798cc engine with Direct Shift CVT Transmission, ABS, Hill Starting Assist System, Parking and Passenger Seat Sensors, Moonroof, Cruise Control, and so much more. 
The only thing that's going to keep Toyota lovers from buying this promising SUV is its price. Starting from 8.5 million rupees, the Corolla Cross is pricier than its competition Hyundai Tucson, Kia Sportage, MG HS, and Proton X70. 
BAIC BJ40
BAIC, a Chinese automobile company, promised to make a huge splash in Pakistan this year back in February 2020. The company showcased three affordable motors at the PAPS 2020 Auto Show in Lahore. All three BAIC vehicles were coming to Pakistan in partnership with Sazgar Motors Pakistan.
BAIC BJ40 is one of those three vehicles that the company teased to launch in 2020. It is an off-road SUV with two engine options: a 2.0 liter diesel engine and a 2.0 liter petrol engine. In terms of performance and looks, the BAIC BJ40 first look review makes quite an impression. At the auto show event, Sazgar Motors announced to release the BJ40 SUV from mid-to-late 2020. But, since then, we have heard nothing but silence. 
At an expected price of 4.3 – 5.0 million rupees., the car will be competing against other Pakistani SUVs. Our rough guess is that Sazgar BAIC will launch this SUV in the first quarter of 2021.
BAIC Senova X25
X25 was another one of the three BAIC vehicles that Sazgar Motors used to light up the auto show. At that time, BAIC Senova X25 received a lot of praise from the visitors. X25 is a compact crossover with a 1.5L A151 engine that comes in two types of transmissions i.e. 5-speed manual transmission and 4-speed automatic transmission. 
X25 will be priced at around 2.7 – 3.0 million rupees, meant to compete with Toyota Rush and Honda BR-V. We did a BAIC X25 Vs. Toyota Rush comparison and found out that X25 could be quite a player in the Pakistani market.
Just like its other BAIC siblings, the X25 ghosted us this year but may debut in the first quarter of 2021.
BAIC D20
The last awaited addition in cars in 2020 was the BAIC Senova D20. The company proposed to offer D20 in two body types, a 5-door hatchback and a 4-door sedan. Both cars come in two engine options i.e. 1.3-litre A131 petrol engine paired to a 5-speed manual transmission and a 1.5-litre A151 petrol engine mated to both 5-speed manual and 4-speed automatic transmission.
D20 will have an expected price of 1.9 – 2.0 million rupees to go against Suzuki Cultus, Suzuki Swift, and FAW V2.
BAIC D20 Vs. Suzuki Cultus and BAIC D20 Vs. Suzuki Swift comparisons show that D20 has bright chances of holding a place in the Pakistani local market.
The D20 will most probably follow the other BAIC cars' footsteps and arrive by the first quarter of 2021.
Bottom Line
Pakistan was looking forward to these new additions in its auto lineup of new cars in 2020, but the companies didn't make the moves in time. However, Pakistan welcoming these champs as new cars in 2021 will not be such a bad thing as these late arrivals will keep us on the edge of our seats in the new year. 
Let us know what you think about these latecomers and which one are you most excited about for 2021.