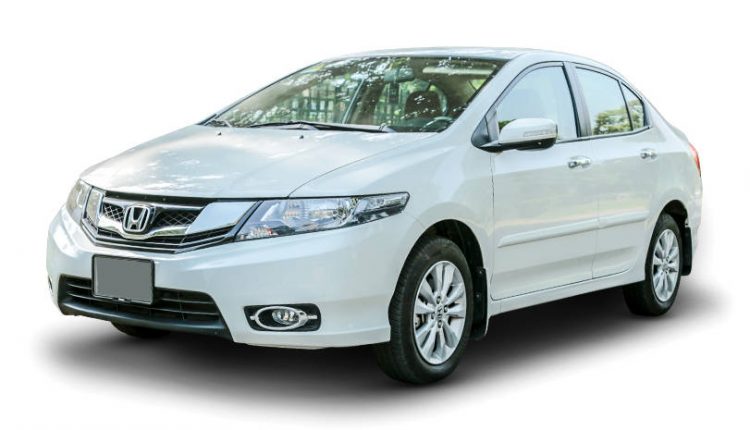 Pakistan to Get New Honda Civic, City in 2021-Sources
Honda Atlas is one of three major car manufacturers in Pakistan. For years, the company has dominated local market as its cars are quite famous in the country. However, since last year, the company has seen a 63% drop in its sales.
The reason behind includes COVID-19, rupee devaluation and high taxes. But we think the biggest reason behind this sales-plunge is old models, especially in case of City. Honda Atlas has not introduced new City since 2010. The company is still running Honda City 5th generation in Pakistan. On the other hand, company released 7th generation of city in India last month.
However, our sources have confirmed that the company is launching new Honda Civic and City in Pakistan next year, 2021.  According to the sources, Honda Atlas will launch next generation Civic, while City will also get a generation upgrade, means a 6th generation City.
The introduction of new models will surely give a huge boost to the company's sales in Pakistan. We think, this was long due for local market.
Honda City:
Currently, Pakistan has 5th generation City model, which has become an obsolete model and much-needed upgradation was essential. PakWheels has earlier reported that 5th generation in line with chassis code GM2/GM3.
In regional and international market, the 5th generation was replaced by 6th in 2014 which has chassis code GM4/GM5/GM6/GM9. The various chassis code is for the fact that the same generation model is known with different names in different markets or with some different technicalities under the skin. Honda City in our region/ ASEAN is known as GM6 and it came in 2014 and remained till 2019.
According to our previous article, earlier this year Honda Atlas imported a CBU/ Completely Built Unit of a 6th generation City from Thailand. The import data shows a "GM6" Honda City with L15Z engine which has a 1.5L engine and it is the same engine also currently available in the City in one of its variants. This means, Honda will introduce a generation which has already been discontinued in international market last year.
Honda Civic:
Coming this model, Pakistan, along with the rest of the world, has 10th generation of Civic. This generation was introduced in 2016. Usually, the companies, continue a generation for five years, hence, this one should be discontinued in 2021.
Talking to PakWheels, our source said that the company will introduce the next generation in Pakistan next year. According to the source, Honda Atlas will introduce these new models and generations, to recapture the local market.
The 10th generation was a complete change from the previous ones. Its type-R was recently released. It was liked due to its sporty look with different notable features. Its interior and exterior were completely different from previous models. It came with a 1.8L i-vtec engine, which churns out 140 horsepower and 1.5L DOHC turbocharged producing 173 horsepower with a CVT transmission.
Verdict:
This update is a bitter-sweet news for Honda consumers, because on one hand Pakistan is getting new generations, while on the other hand, in case of City, it will be an internationally obsolete generation. It is pertinent to mention that City has been the main bread and butter of Honda in Pakistan, still the company has not upgraded it as per global trend. Meanwhile, next generation of Civic next year will be a great addition in local market. We have to wait and see, whether, Honda will give these new cars to Pakistan or not.
Recommended For You: