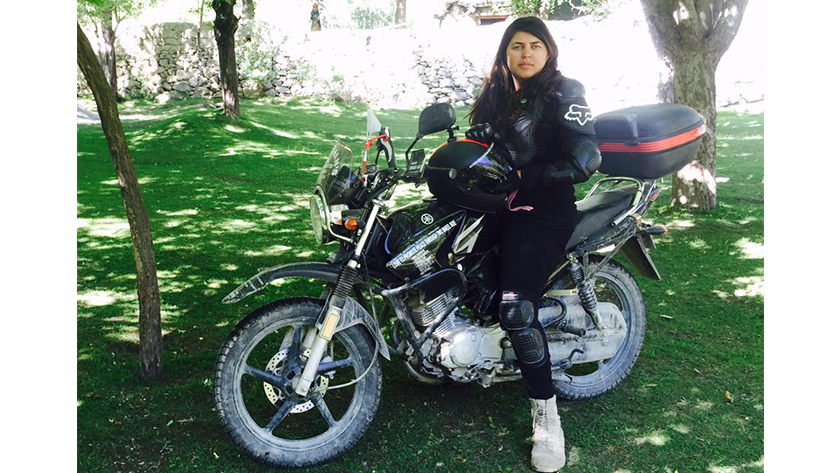 Pakistani female to travel the world on bike
A 24-year-old female biker from Sargodha named Gulafshan Tariq is breaking stereotypes while traveling across the country on her motorbike.
As of now, the software engineer from the city of Punjab has alone traveled her way through different parts of Khyber Pakhtunkhwa and Punjab including Shangla, Swat, Mansehra, and Attock.
The biker is aiming to travel across the globe in an aim to tell the world that women in Pakistan are empowered in every field and can do whatever they want. While speaking to the media, she said, with her traveling she wants to project the real image of Pakistan in which women are given all the rights they deserve in a society.
Read Also: "Oye, ay tey kurri ay!": Zenith Irfan – First female biker to travel alone across Pakistan
Another female rider Zenith Irfan is also breaking the norms and traveled to the north on the bike. Not only female bikers are increasing in the country, but the local car, as well as bike hailing services, are also hiring female drivers, which is evident enough to announce that the society is changing for the good.
Not only in Pakistan but, women empowerment is going in full swing globally. In Saudi Arabia, women for the first time in the history of Kingdom have been given permission to drive cars.
The trend is indeed great and should be encouraged by all walks of people. That's it from our side, drop your thoughts in the comments section below.