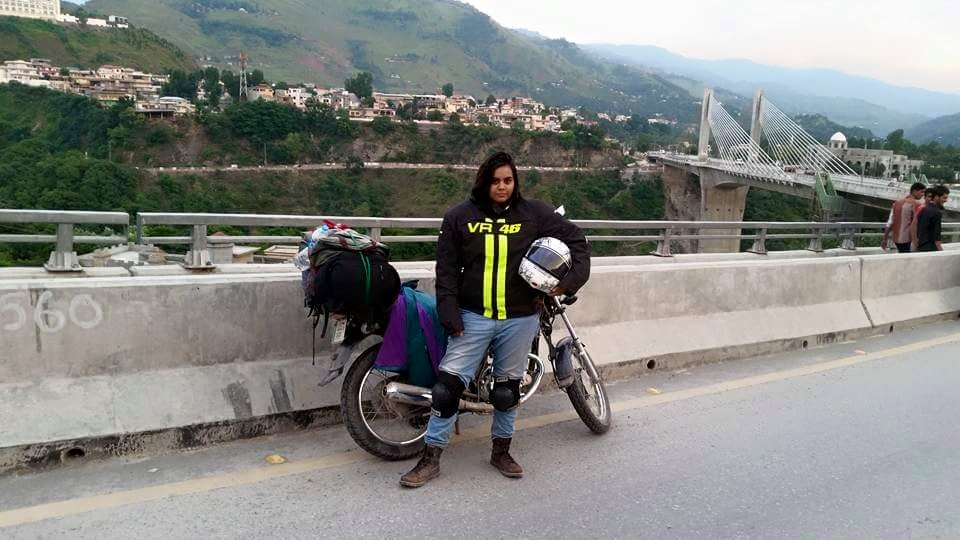 "Oye, ay tey kurri ay!": Zenith Irfan – First female biker to travel alone across Pakistan
The PakWheels Editorial Team got a chance to pick on the awe-inspiring Zenith Irfan, Pakistan's maverick female biker, to get her first-hand experience on what its like to be a norm-breaker and zoom through the streets in a two-wheeler.  
PW: What inspired you to ride bikes? Are most of your trips solo?
ZI: Traveling has always helped me fill the void that was created after my father's death. I was raised by a single mother who juggled both roles of a father and mother. She has been an exceptional parent who understands the need for a child to grow as an individual.
I have always been a curious child, but what ultimately pushed me to start riding was my father's dream to witness the world on a motorcycle. When he passed away at the age of 34, his dreams were buried with him – unrecognized and unfinished. Ultimately, my journey to fulfill my father's legacy led me to explore myself as a woman in Pakistan.
My motorcycle journeys are not solo. I travel in a group form where my brother and Adnan Hussain (my mentor) are lead riders.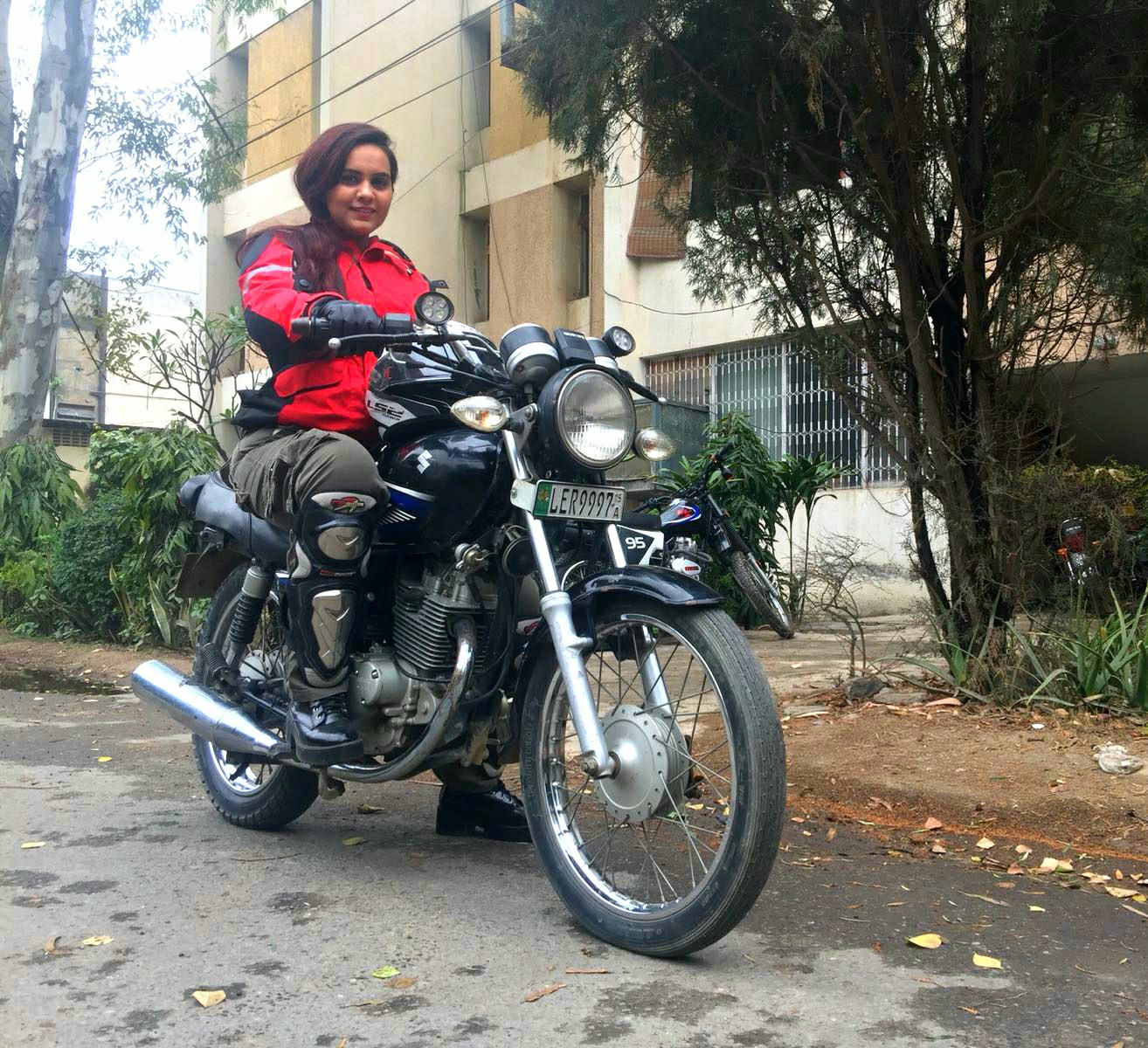 PW: What were the biggest roadblocks you faced?
ZI: Every province in Pakistan will receive you differently. This may or may not be a roadblock, but it certainly is a "challenge" for a female traveler. I have to be careful with my body language, gestures, and clothing when I travel to KPK. Whereas, if I am riding in Gilgit Baltistan, I don't have to worry about how people might perceive me. The embedded cultural concept of women in each province is different, and hence, as a traveler, I always need to tweak my gestures accordingly.
PW: Tell us about the experience of applying for a motorcycle license as a woman?
ZI: It was a simple and smooth process. I did not face any issue. I simply went and applied for the license, I submitted the required documents and got the license as per usual.
PW: What are the common questions you get from other women and what do you suggest those who aspire bike riding?
ZI: They all have a common question: "How did you do it?" And I always reply saying, "I thought about my passions so much that eventually, I was able to manifest it in real life. It's important to stay focused and do what makes you happy at the end of the day."
A lot of women are often subjected to prejudice and stereotypical remarks in their social settings. They often ask me how I can help them gain permission from their parents and I don't have an answer. I feel helpless at times. I can only provide them with verbal help. It is not always about getting behind a two-wheeler. Every girl who speaks to me has a different dream. If a girl wants to be a dancer, there will be another who wants to start boxing or singing.
PW: Share stories of accidents you've been involved in, how you coped with it?
ZI: When I was riding in KPK back in 2016. A local guide, at Utror Village, asked me to visit a nearby lake called "Kharkhari Lake."
It took us more than 2 hours to reach the lake since the terrain was rough enough to slow down our motorcycles. There was gravel, sand, wet mud, mini quicksand, rocks, water and whatever you can think of. However, struggling, pushing and forcing our way through the toughest mud tracks we finally reached Kharkhari Lake. On our way back, I continued riding until I came across this wooden bridge with a curved surface. I accelerated my motorcycle, rushing through the bridge and found myself falling off it. My tire slipped and I dunked directly into the river, with my motorcycle still resting on the bridge. I found myself being pulled off the river. Hanif had just jumped in and pushed me out of the river.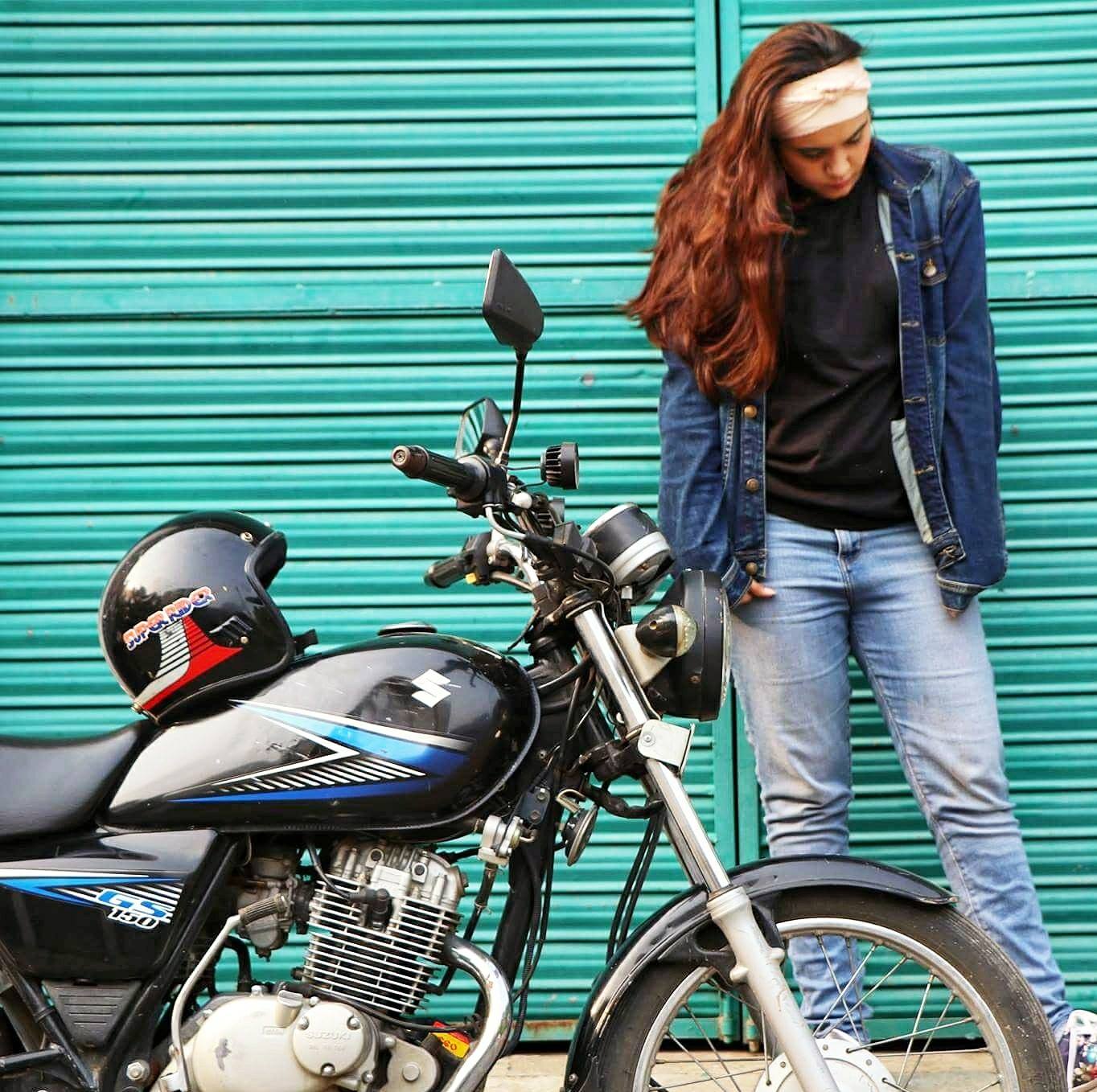 I did not stop there. I took the accident as a motivation and thought of riding even more. But, I knew, I had to be careful. I couldn't take my life for granted. I learned to respect the smallest things in life and be more thankful towards whatever blessings I was showered with.
PW: Most funny response you've gotten from someone seeing you ride a bike?
ZI: Every time I stop by to rest or ask for directions the most common remarks are "Oye, aye tey Kurri hay!" It is a very hysterical scenario that often happens with me as I am always dressed up in biker jackets giving the impression of a male rider. But as soon as I say something, to everyone's shock, it turns out that it's a female riding a motorcycle!
PW: While you may not see yourself as a role model, others certainly do, but who is Zenith Irfan's wonder woman?
ZI: Most certainly, my mother. I have grown up idealizing her strength and courage a widow who had to swim through the sharks and raise us (my brother and I).
Secondly, I idealize every woman who despite having scarce resources was able to live up to her dream and be happy internally.
PW: What has the response been like for Motorcycle Girl?
ZI: The response has been amazing, and I would like to take this opportunity to thank PakWheels.com who supported the cause of the film and made it a possibility to bring it to the big screens. The film may not have been a box office hit, but it certainly was a film that was critically acclaimed by the top film critics of Pakistan. I am happy it was able to motivate a lot of people to re-think what their passions are.
PW: Any advice that you would like to offer to motorists.
ZI: I have often sought life as a mystery. One moment you are alive and the next, you're facing death. The concept of time and life can be unpredictable enough to make a sane man crazy. Life may hit you hard in the face. It will shake you up, make sure every ounce of energy is quenched until it's very last drop. But you have to be strong. It is at this very key moment that you cannot give up. You have to swim through the dirt, run as fast as you can and never lose hope.