If there is one automobile-related thing that you know for sure the people in West would know about Pakistan, I am pretty sure most of you would say it is the Pakistani truck art. The owners of the new trucks literally spend hundreds and thousands of Rupees on decorating their brand new trucks to make them unique in their own way. It used to be for both the trucks and the buses, but with the passage of time, it is only restricted to trucks now.
Also Read: The Beautiful Pakistani Truck Art And Its Downside
You might have heard many stories about people from other countries living in Pakistan getting their cars decorated in the typical Pakistani truck art fashion. But now it seems like this Pakistani truck art bug has landed on the US soil as well.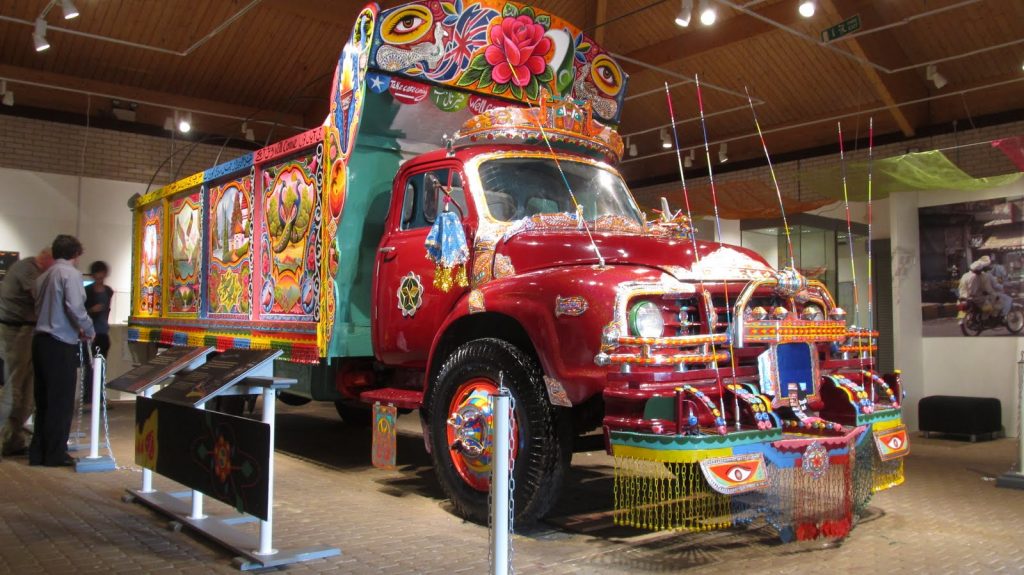 Recently, someone posted photos of a Volkswagen Jetta, a humble family sedan, decorated fully in the traditional Pakistani truck art style on Facebook in the United States. The Jetta has all the hallmarks of a typical Pakistani truck art that you find here; from a pair eyes to various kinds of birds to flowers, and of course the Pakistani flag.
Here is the Facebook post.
The Jetta belongs to Sanam Azeem, and the artist is Haider Ali. Haider is no ordinary truck artist and has been in the business for more than 28 years. He now travels the world decorating and teaching the people about the truck art under the umbrella of his organisation Phool Patti. He is also part of the team assigned to paint and decorate the new Islamabad Airport.