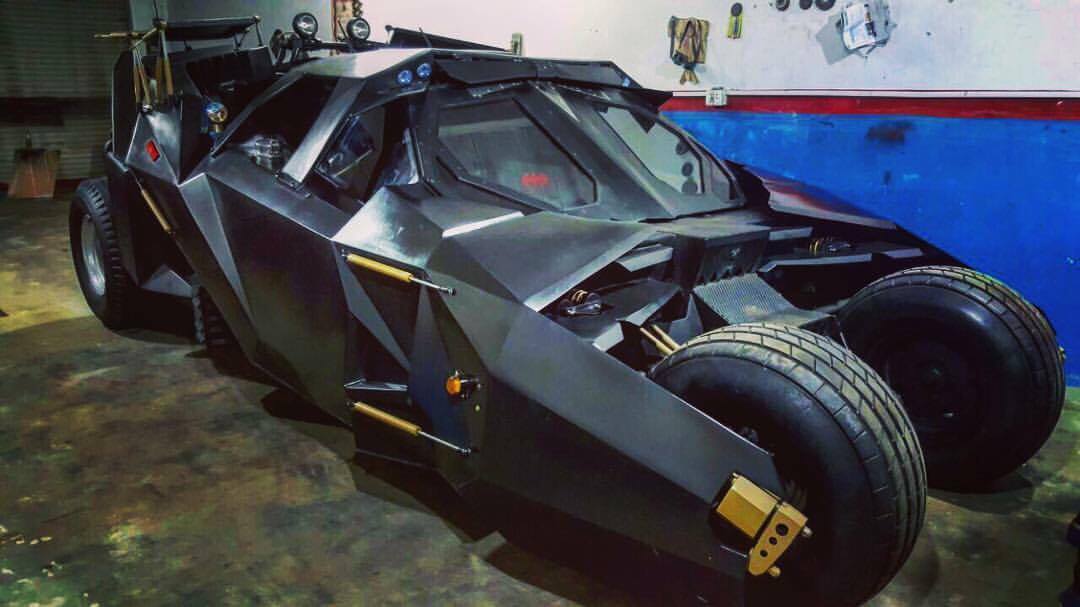 PakWheels Exclusive–A Talk with the Owner of Pakistan's Only Batmobile
They say passion knows no bounds and limits. And to initiate a project to recreate a car only seen in movies, takes a lot of time, effort, resources and manpower. Same is the story with Shaheer Khan. He is the owner of Pakistan's first and only Batmobile. We sat down with Shaheer to ask about his Batmobile and what inspired him to take on this project.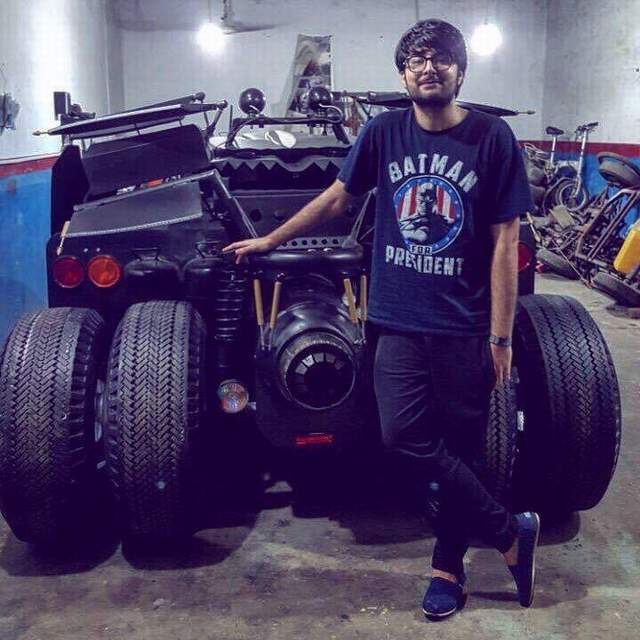 Q: Can you please tell us a little about you?
A: I am Shaheer Khan. I am 26 years old. I am a mind reader, based in Karachi.
Q: Did your passion for cars make you start the Batmobile project?
A: I have never been a hardcore car enthusiast. Instead, I was more inclined towards super heroes and toys. As a matter of fact, I still follow super heroes. I have a very little knowledge of cars, but I have always been a big fan of Batman, which I believe is the primary reason, that led me to embark on this arduous journey to recreate the Batmobile. If I were to state another reason, then I would say the similarities between me and Batman Character. On a side note, this Batmobile is one of the initial steps in my Plan of Action and hopefully you will be hearing a lot from me in the future as well.
Q: Apart from the Batmobile, which cars do you own?
A: I have,
Lexus LX470
Vigo Champ
Mercedes Convertible CLK
Toyota Crown
Toyota Prius
Q: Are there any other vehicles apart from Batmobile, which you would like to own?
A: Apart from the Batmobile, I have always wanted Audi R8, which is not only famous for its great performance and sleek looks, but this car was also used in the 1st Iron Man movie and thus, my infatuation with comics and superheroes once again influenced my wish.
Q: Can you please tell us about your Batmobile
A: It's a two-seater vehicle. The biggest achievement or in other words, unique aspect of this car is the absence of the front transaxle, just like the car used in the Batman movies. The lack of front transaxle not only means lack of structural rigidity of the chassis but it also comes up with tonnes of issue in designing and manufacturing it. The lead engineer, Tanveer-ul-Haq had no schematic data of the vehicle, engine or electronics. So, we did everything by watching and comparing a lot of pictures, which as you can imagine means lots of error margin. We came up with our own interpretations of the car by studying its pictures. As I mentioned before, the unique thing about this car is its lack of front transaxle, which is totally opposite to conventional vehicles. Other than that, the car features a Toyota 1UZ-FE V8 VVT-i engine. It's power output is 290 bhp, 407 NM of torque and a compression ratio of 10.5:1.
Q: Did you have to face any logistical issues during Batmobile project?
A: A lot. I would like to add one more thing, the car is all custom and hand made. Since there is no car available in the market, which does not have a front transaxle, we had to build this one right from scratch. We applied the same principle to every panel and body work. While on the subject of parts, I would also like to add that we had to face lots of logistical issues. Wiring and some other stuff is available in our local markets but the more fancier stuff had to be imported, which caused a lot of trouble. All the metal on this car is hand fabricated, which says a lot about the hard work and effort put into the manufacturing of this car.
Q: How long did it take for the Batmobile project to be completed?
A: It took slightly more than a year for a team of people to complete the Batmobile project. One more interesting thing about this car is its ability to replicate the original Batmobile, in terms of both, exterior and interior as a single unit. You see, there were two cars involved in the shooting of Batmobile, the stunt and a dummy. The stunt car was used during fight scenes, where the driver had to go in the cabin through an opening in the roof. And when the Batman had to go in the cabin, the film crew rolled in the dummy car, which had a proper interior. So, I won't be wrong to say that it is one of the very few Batmobiles in the world, which can be driven like a car and have the whole cockpit look to their interior with all the bits and pieces of buttons and switches, to mimic the gadgetry displayed in the Batman's car.
Q: Have you taken your Batmobile out for a Test-Drive?
A: I did, but it was a very small drive around my block. The videos that are surfacing on the internet are the recordings of that drive. But I am planning to arrange a test drive, which will be telecasted live on my Facebook page. So, people could have a look at the vehicle.
https://www.youtube.com/watch?v=X8sHDT84zaA
Q: What do you think should be done to encourage the auto-enthusiast community in Pakistan?
A: Before we started this project, I didn't know if we could ever complete it. But hard work always pays off, right? The lead engineer Tanveer-ul-Haq really drilled his team and all of the guys did a lot of work, every day, for more than a year to produce this end result. So, following are some of the lessons I learned during this project:
First of all, there isn't a shortcut to anything.
Second thing in any such project is to be ambitious and passionate about it.
Third thing is finding the right resources and materials.
Fourth thing is achieving more with less.
And last but not the least is the motivation
The first 4 points are self-explanatory, but the last point can be a collective effort. In today's age and time, platforms like PakWheels.com are doing a lot. Obviously, there is still room for growth but the overall effort and idea is admirable. But other than that, I think a separate social channel/campaign should be launched to highlight all recreational and DIY projects. Because in today's time, not a lot of people watch T.V. So going on to digital media is the right way. You guys are already doing a good job by engaging people and societies through your platforms. And I think this is one of the ways to promote this sort of activities in Pakistan. Keep sharing and highlighting people's work and achievements. And maybe one day, it will transcend into something spectacular.
My only concern during the entirety of this project was the fear that it may not be able to deliver the punch. Like some Batman fans will be able to point out the flaws and it won't be able to WOW them. But, I am delighted to say that the car turned out spectacularly.
You can also discuss Batmobiles' on PakWheels forums