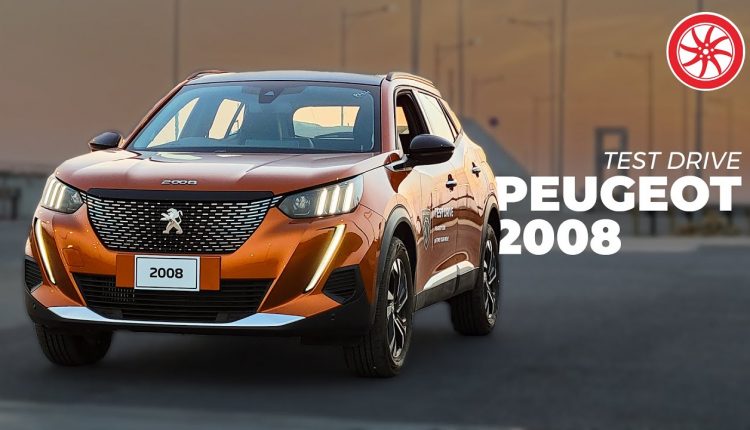 "Peugeot 2008's Drive is Better Than You Think" – Test Drive Review
Today we present to you the test drive review of the Peugeot 2008. This car was launched at the start of 2022 in 2 variants, active and allure. Today we will test drive the allure variant, it comes with a 1.2-liter turbocharged engine producing 130hp and 230Nm of torque, and it's paired with a 6-speed automatic transmission.
The Peugeot 2008 is a B-segment crossover and competes with the Kia Stonic and Mg ZS. Today, we will review the car's acceleration, handling, suspension, and braking and brief you about the first impressions of the overall drive performance.
Acceleration of Peugeot 2008
The car's power delivery is very impressive as it does 0 to 100 in 8.47 seconds, which is way better than its competition. Initial pick-up is good due to the 230-newton meters, and the car even pushes you back. Although 130hp doesn't seem much, still the car instantly catches speed as its power to weight ratio is good. Overall acceleration gets full marks as the car delivers good power from a small engine.
Steering Response
The steering wheel is small and hexagonal in shape and is pretty unconventional, but the feel is pretty solid. Steering is very light, making maneuverability very easy. Furthermore, the steering is responsive and does not feel vague.
Suspension of Peugeot 2008
The first impression of the suspension is that it's on the softer side. After a test on uneven surfaces, the suspension response was very good, with no rattling noise from the suspension or the interior. The car drives over bumps smoothly and keeps the tires on the ground.
Handling
A soft suspension often compromises the road grip and handling at high speeds, but the Peugeot 2008's handling is also good. The car stays grounded and stable at high speeds. There are no signs of vibration and instability, so the car's handling is responsive at all times.
Comfort in Peugeot 2008
The driving position is good and can be adjusted manually; it comes with leather seats with pretty soft cushioning, front seats grip you from the side, and overall comfort is satisfactory. Cabin noise is also minimal, and engine noise is well insulated. One thing that can be disturbing is the steering position, which obstructs the speedometer vision. It is tilt and telescopically adjustable, but people with tall stature might find it inconvenient.
Ground Clearance
The ground clearance is 174 mm, so it does not hit the ground even with five passengers, making it suitable even for mild off-roading.
Fuel Average
According to Peugeot, this car's fuel average gives it a major upper hand over its competition as it gives 14 to 16 km/l within the city and 17 to 18 km/l on the highway. These numbers are very impressive, but it will depend on driving conditions.
Braking
Along with acceleration, braking is crucial. The Peugeot 2008 comes with ABS and electronic brakeforce distribution, which provides optimal braking performance. On hard braking from 60 km/h, the car stopped within seconds and a short distance without skidding or unsteadiness.
Verdict
So the first impression of Peugeot 2008's drive is commendable. The car's acceleration is worth highlighting and is class-leading in its segment. The vehicle provides a good kick and is fun to drive; the suspension is soft and is perfect for Pakistan's roads. It feels stable at high speeds, and braking is impressive too. Another factor that deserves praise is the claimed fuel average which is surely a plus point.
Watch Video