Well, we all knew that it would happen one day, Porsche has also joined the SUV "coupe" bandwagon as spy shots reveal a prototype of the midsized Porsche Cayenne SUV. The prototype in these images seems to be closer to a production-ready version unlike the previous one with Panamera sheet metal. The prototype seen in the images has the same set of foundations that we can see in Mercedes-Benz GLE Coupe and BMW X6. It had the four doors, a liftback hatch, and a fastback roofline just like in the two cars mentioned.
Also Read: Porsche Macan 2019 facelift spied on a day out
The Cayenne coupe also appears to be untouched from the front doors and front side in terms of design. The only difference you can spot is the front face which looks similar to the one in Cayenne Turbo, but with a less pronounced design of the outboard grilles. Of course, this isn't a surprise that Porsche didn't design a completely new body as the automaker already have a number of different front face designs from different Cayenne versions and tiers. The brakes and the bright yellow callipers seen in the prototype also seem to have been borrowed by the Cayenne Turbo.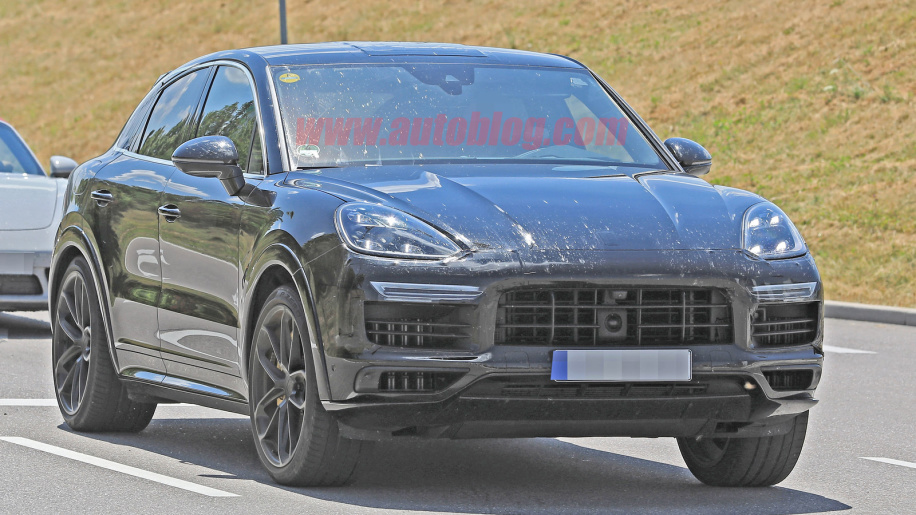 The more noticeable changes in the Cayenne coupe compared by the conventional Cayenne SUV start as you cross the B-pillar. Despite the automaker's extensive efforts of hiding the feature by using false window vinyl and chrome trim, you can spot the top of the window line descending from the start of the B-pillar to the window sill, where it has already reached a noticeable curve.
As for the rear, the immediate difference is the rear hatch which is raked more steeply in the SUV coupe compared to the conventional SUV. Though the difference due to this feature is not as dramatic as in other SUV coupes like the BMW X6, this is mainly because the Cayenne SUV already has a forward-leaning hatch.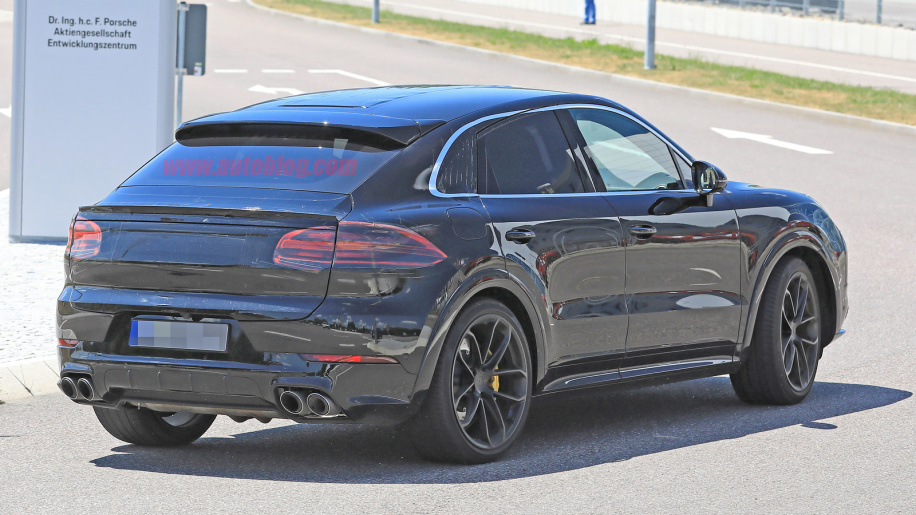 The rear wing is clearly larger and more prominent than Cayenne's conventional models. While the taillights are hidden by fake taillight vinyl but given the fact that every Porsche car on sale right now has a full-width taillight, we don't see any reason why we shouldn't expect the same from the production-ready Cayenne SUV coupe. Perhaps the biggest change at the rear is that the license plate housing is on the bumper instead of the hatch.