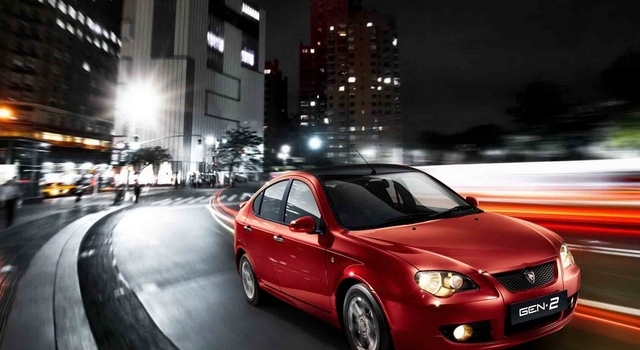 Here's Why Proton Did Not Succeed In Pakistan
Being an automotive enthusiast, it would be hard to believe that you've not heard the name 'Proton'. As we all know, the Malaysian based automobile manufacturer which holds a major share in the Malaysian automotive world, came to Pakistan back in 2006 with a hope of development and expansion.  What happened to it and why they left Pakistan, that shall be highlighted in this article.
History and Origin:
Proton was officially found on 7th May 1983. The company was owned by the government of Malaysia. Proton approached Mitsubishi Motors for collaboration by 1984and signed a joint venture between both companies for the production of the first Malaysian car. The result of the collaboration was the Proton Saga, which launched on 9 July 1985. It was based on the second generation 1983 Mitsubishi Lancer 4-door saloon and was powered by a 1.3-litre Mitsubishi 4G13 engine.
Types of Cars Produced:
Mitsubishi was very helpful in the foundation of Proton. The majority of vehicle platforms, engines, parts and technical expertise were only sourced by Mitsubishi Motors. Proton's manpower was also trained by Mitsubishi in Japan as part of the agreement. All Proton cars launched between 1985 and 2000 except of the Proton Tiara were based on Mitsubishi vehicles. Proton began producing self-designed models after 2000, but resumed product collaboration with Mitsubishi Motors Corporation in 2008. The result of the renewed collaboration was the Proton Inspira, a rebadged 2007 Mitsubishi Lancer for sale exclusively in the Malaysian market. It resulted in a closer tie between Proton and Mitsubishi.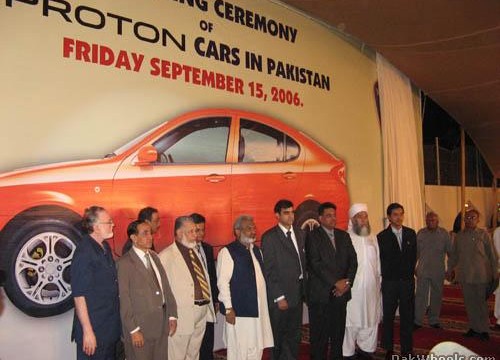 Proton in Pakistan:
Proton in Pakistan was launched on 15th September 2006. The Royal Automobiles Pvt. Ltd. Were chosen as the sole distributors and representatives of Proton Vehicles. The cars chosen to launch in Pakistan were the Saga, Wira, Gen 2 and Impian. Below, you'll find the model specifications and prices at the time of launch in 2006.
Saga:
    
The Proton Saga was a 4 door mini sedan powered by a Mitsubishi 1300cc carby engine mated to a 5 speed gearbox. It was the least expensive car by Proton at that time and came equipped with all basic features like the power windows, locks and aircon. More to that, it was available with a CNG variant as well. It was very economically priced at that time:
Saga 1.3 M/T @ Rs. 649,000
Saga 1.3 M/T (CNG) @ Rs. 679,000
Wira: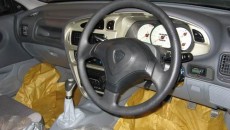 The Wira was a full sized 4 door sedan. It had a 1500cc electronic fuel injection engine and had all of the electric features like keyless entry, power steering, windows and an audio system. It also came in 2 variants. Its prices were:
Wira 1.5 M/T @ Rs. 729,000
Wira 1.5 M/T (CNG) @ Rs. 769,000
 Gen 2: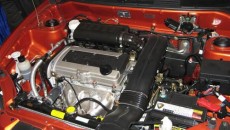 Stepping ahead of the previous 2 models, the Gen 2 was a uniquely designed car. It was offered in 5 variants which gave the buyer an option of 2 engine, 2 gearboxes and optional CNG as well. The Gen 2 was equipped with exclusive features which are not even offered now by the local cars of Pakistan. The top of the line variant had ABS, dual airbags, MID meters and other features were standard. It came with 2 engines, a 1300cc efi and a 1600cc efi with automatic and manual transmissions. CNG was optional in all manual transmissions. The price line of Gen 2 was:
Gen 2 1.3 M/T @ Rs. 849,000
Gen 2 1.3 M/T (CNG) @ Rs. 889,000
Gen 2 1.3 A/T @ Rs. 898,000
Gen 2 1.6 M/T @ Rs. 949,000
Gen 2 1.6 M/T (CNG) @ Rs. 999,000
 Impian:
    
The flagship of the Proton vehicle lineup in Pakistan was the Impian. It was the most powerful and expensive model offered by Proton. It came with a 1600cc DOHC engine with optional auto or manual transmission. It had every feature of a luxury sedan and outclassed all the locally manufactured cars in Pakistan in that era. Its prices were:
Impian 1.6 M/T @ Rs. 1,049,000
Impian 1.6 A/T @ Rs. 1,125,000
Public Response:
The potential buyers in market were very confused regarding the few factors that are related while buying a new car. Those who took the step of purchasing a Proton were really very happy with it. The consumer reports we gathered say that 90% of the people who bought a Proton vehicle were satisfied with it, including the value for money.
The Gen 2 gained most of the popularity among all others and considerably more units of Gen 2 were sold than the remaining 3 combined. The public was really impressed by the quality of the Proton vehicles as compared to the quality of the local vehicles. The pricing was also very economical as compared to the local vehicle lineup at that time, given the features and options you could get in that budget.
Unfortunately, the public backed off from this new venture due to some obvious reasons such as poor after sale services and incompetent mechanical services provided by the company and poor resale in the market.
Was Exiting Pakistan The Right Strategy for Proton?
Pakistani automobile market has a lot of potential, but the consumer pattern is quite unorthodox here. Some would prefer resale, while others would go for the most unique car. Where one would want fuel economy, the other would want a gas guzzling V8; just for the sake of being an attraction to the public. Therefore, it would be wrong to say that resale was the only reason to the Proton's end.
Coming to the after sale services of the company, the Royal Automobiles, who were the representatives of Proton here had provided sufficient infrastructure for the best 3S dealings but unfortunately, what they lacked was competent man power. The mechanical labor was gathered randomly and were not trained as much as they should have been, so that they could properly manage the after sale servicing.
Eventually, after facing a huge losses in the investment, Proton packed up and left. It's not like they had any other options back then, but exceptions are always present. Looking at the number of used imported cars on the road, it seems that if Proton had improved on their after sales and quality of labor, they could have been a great company. They just had to have a long term plan and vision, as it takes a lot of time for the people in Pakistan to accept new things. But they eventually do. A long run vision is always more beneficial for a firm or company since all the factors induced are variable. They could have invested some more time and money tying to tie the loose ends of their enterprise rather than winding up and going back.
In the future, if some other company has to step and compete in our local industry, they have to keep in mind the long run vision and working at full potential. Once they make their place, they'll surely be successful.