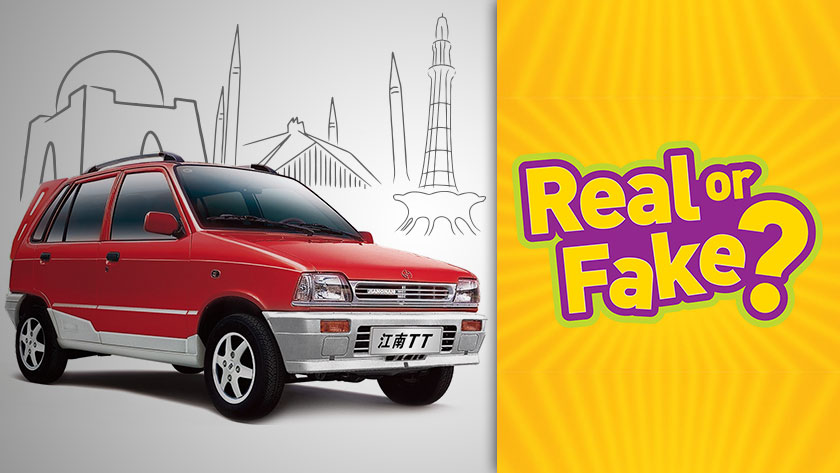 About 2 months back, we reported about a Chinese car that looks similar to our local Suzuki Mehran. The car is being assembled by a subsidiary of Zotye Automobile and is named Jiangnan TT. The car is being sold in China for now only. This duplicate of Suzuki Mehran is the cheapest available brand new car in China. The car is priced at 15,800 Yuan which roughly equals to PKR 250,000.
Read More: Cheapest Car of China Is A Revamped Suzuki Mehran!
A series of rumors started after the reports of this cheap Mehran-like car on the internet in Pakistan. People somehow started to think the car will one day make it to Pakistan as well. We also received similar news that some private company is going to introduce this incredible deal of a car in Pakistan on 1st July 2016 as well. Believe it or now, we have been continuously receiving queries about the availability of this car in Pakistan. We decided to present all available answers in the form of a blog here. The aim is to provide you a clear picture of what is true and what is false about the arrival of this car in Pakistan.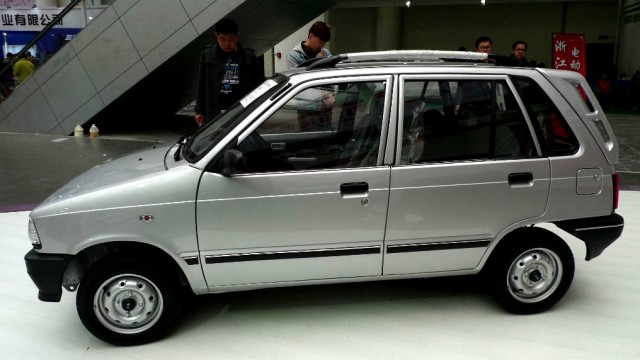 Will it be introduced in Pakistan?
No, it will not be. We haven't been able to find one reliable source regarding the news that the new cheaper Chinese Mehran is coming to Pakistan. So we would advise you not to believe in any such news. In Pakistan, only Pak Suzuki is authorized to launch anything that looks like a Mehran or has a Suzuki badge. Pak Suzuki is an official partner of Suzuki Japan Motors and is licensed to produce cars under Suzuki name.
Is there a chance for PKR 2.5 lac Mehran to be available in Pakistan?
Once again, there is no such chance at all. You should be very careful here now. We have heard news about criminals (so called Jiangnan TT dealers in Pakistan) charging innocent buyers a pre-booking fee for this car. These crooks call clueless potential buyers in a very professional and organized manner and have been promoting their fake promotional campaign through Facebook pages as well. Many people have felt victim to this fraud and have lost their hard-earned money. The reality is, no trustworthy company, including Pak Suzuki, has shown any interest in bringing this car to Pakistan. And the fact is that Pak Suzuki has been selling the same car since the last couple of decades. So expecting them to launch a cheaper yet better car is not a good idea.
Click Here to Check Out Financing Options for Suzuki Mehran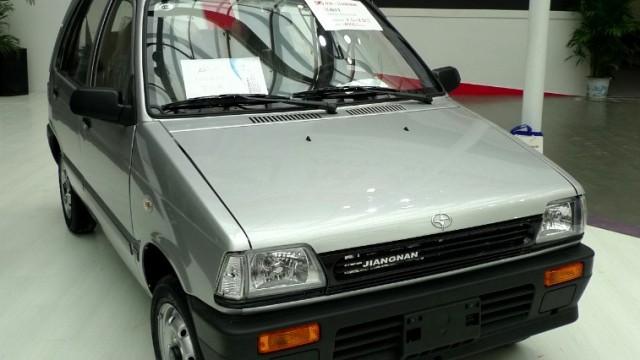 Can we import Jiangnan TT to Pakistan?
Technically yes. But there is a lot more than what meets the eyes. We will not advise you to import one in Pakistan. There are several reasons, but the main one is that the cars assembled in China are left-hand drive. Whereas we here in Pakistan need right-hand drive cars. Chinese cars drive on right side of the road, and we drive on left side of the road. And converting it from left hand to right-hand drive is going to be an expensive job. Also, there is going to be some heavy taxation involved in bringing a car from China. You can expect the price to jump as much as three times of the original price of the car. And then there is an issue of parts as well. Most of the body panels are similar, but the engine and interior components can cause an issue.
Are the internet rumors about the car false?
In short, yes. They are all bogus, and there is no chance for the import of Jiangnan TT to Pakistan. Some local Pakistani websites have been running half-baked news stories and rumors to get traffic. All they need are some clicks. Such news articles are spreading uncertainty among the Pakistani auto consumers and are extremely misleading.
We here at PakWheels work hard to bring you the authentic news related to Pakistani auto scene. Don't waste your time on unofficial and random web articles you see here and there. Happy motoring.