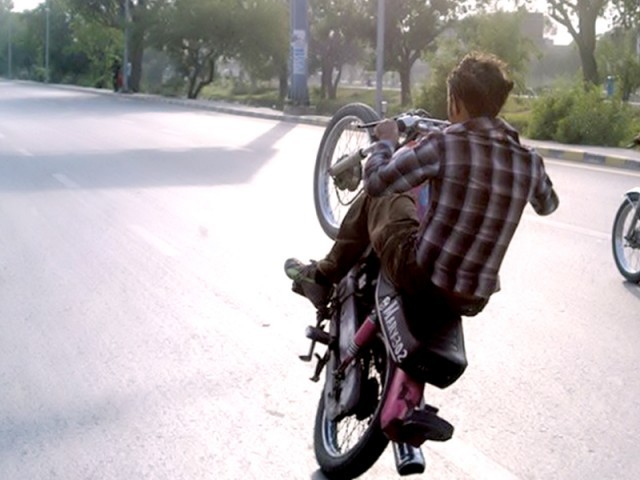 Road Safety Bill Enters in its Final Draft
The governing bill, which will be spearheading the already announced road safety authority in under final considerations. It will be representing all the related departments like traffic police and Rescue 1122 and their powers to ensure and promote safe mobility across Punjab.
Sources report that this proposal bill is expected to be tabled in the Punjab Assembly in its next session. And as per the draft law, the authorities will be hiring international and local expertise for conducting road safety studies, road user education, road safety audits, drivers training and improving licensing system by streamlining its procedure, improving post-crash investigation, data development and incorporating vehicle fitness.
It is further reported that the principal office shall be established in Lahore and it is likely to span out some regional offices in other areas of the province. Moreover, the chief operation under this initiative is to conduct road safety audits, collaboration with state institutions, local government, or other public or private institutions for improving the implementation of campaigns for the public awareness for road safety, ensure implementation of axle-load management and specifying a fitness regime, and ensuring post-accident care and investigation.
Certainly, with this much authority and responsibilities, this initiative will be run by a board, whose chairperson will be appointed by the Chief Minister. The board will constitute of a P&D Chairman, finance, communication, transport secretaries, AIG Traffic, Punjab Information Technology Chairman, Rescue 1122 Chairman, TEPA Chief Engineer, four public representatives and three eminent academics and transport experts.
The board shall constitute of one or more directorates to deal with drivers' training, safety audit, vehicle fitness and certification, public education-communication, R&D, database management and corporate services, including those related to legal, administrative and financial matters. Although the authority will be receiving the rights to recruit its own staff but the Government will also, if required, send its own human resources to it, which is followed by the option of availing a choice to be absorbed in the authority.