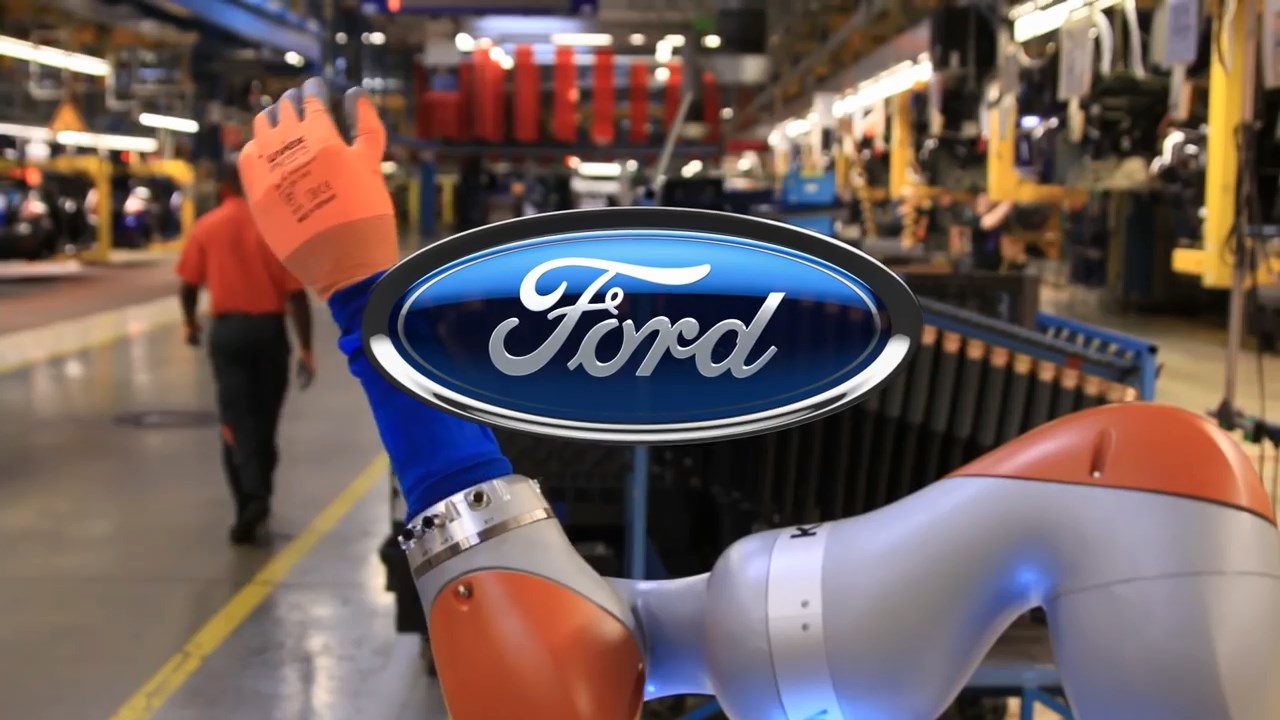 Robots to Help Assembly Line Work at Ford Motor Company
Living in the twenty first century, we come across a number of astounding inventions each day. Apart from a number of compact to mega size electronic equipment that help us in doing our daily tasks, the role of robots in our everyday lives is also becoming a norm. Although we were already expecting the robots to step in the manufacturing sector in near future yet the Ford Motor Company has made quite an early entry to introducing robots to help assembly line at its vehicle manufacturing plant in Germany.
Also Read: The US Military Exoskeleton Suits Will Be Powered By Tiny Rotary Engines
The three-foot tall robots are made by Ford Motor Company in collaboration with KUKA Roboter GmbH, a German robotics company specializing in the manufacturing of industrial robots and providing solutions for the automation of factories. The testing of this whole new assembly line robot was initiated lately by Ford and it is now assisting assembly line workers in the installation of shock absorbers on Ford Fiestas. Previously, the assembly line workers were supposed to juggle the shock and tools in order to install them.
As far as the technology is concerned, the robots make use of special sensors that figure out where the person is, in order to stay close by for assistance. The sensors in these robots also help them maneuver sensibly without bumping into anything around. The interesting thing about these robots is that they can even be programmed to make coffee and do many other intricate tasks.
According to Ford, once these robots become the norm, it would become much easier for the workers and a safer, faster and higher quality vehicle assembly would be ensured. For now, the robots have been installed on test basis at the Cologne factory, but once they have been successfully tested, they may also end up in other locations in the near future. The manufacturing and labor communications manager Kelli Felker said that the company is looking at how these robots could be implemented at the North American factories.
According to Karl Anton, the director of vehicle operations for Europe at Ford:
This technology could open up unlimited worlds of production and design for new Ford models.
Although Anton didn't further explain on how the robots would affect car designs, we can assume that Ford would have much more design freedom because of the robots.
Do you think that the entry of robots in the manufacturing sector means imminence of total unemployment in the world? Let us know in the comments.