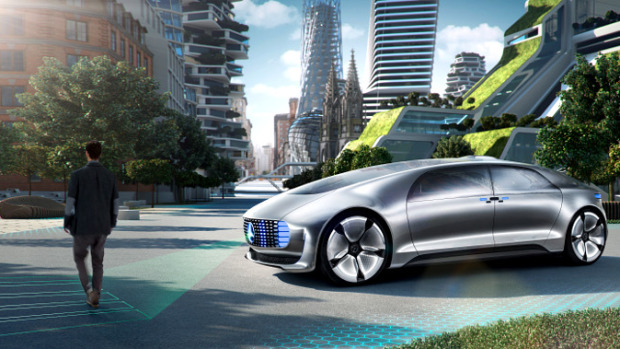 The Self Driven F015 Is Ready For A TV Commercial
Frequent visitors of our website must have knowledge of the self driven F015 Mercedes Benz found on the roads of San Francisco leaving the witnesses blank on the amount of innovation. If you missed Mercedes Benz testing out it new self-driven vehicle, there's no need to regret as the company plans to film a TV commercial for its vehicle F015.
According to the promotional video, the F015 is targeted as a futuristic looking car offering a vision of autonomous driving in the future. The San Francisco Film Commission made a tweet of filming the most technologically advanced Mercedes on Friday also saying that the shoot will occur in the start of the upcoming week.
#FilmSFnotice @MercedesBenz self-driving electric car is coming back for more filming on Monday. *car is manned. pic.twitter.com/1xMnVAUlKZ

— Film San Francisco (@Film_SF) March 28, 2015

"Some development work is being done with the vehicle at our Research and Development facility in the Sunnyvale. We are using the proximity to San Francisco to get footage and photos for future," said Diedra Wylie of Mercedes Benz USA.
Unlike some other self-driving cars which are under progress by many competitors, the F015 offers a steering wheel. The digital screens attached in the doors are for passengers to set their own environment inside the car. The passengers can share their location with their friends through these digital screens making them social enough and also informing them that they're riding in the ultimate technologically advanced vehicle.
You can watch the promo below: