Technological advancement is taking place all over the world and governments are using this phenomenon to cater to the public needs. Similarly, the Government of Sindh has launched smart card for vehicle registration in a bid to curb inauthentic registrations of vehicles and to help the public of the province.
The new smart vehicle registration cards will replace the older registration books. While speaking to the media, Sindh Minister for Excise and Taxation Mukesh Kumar Chawla said that the government introduced this smart card to eradicate forgery in the transfer of vehicle and registration process which is posing a threat to law and order situation of the province.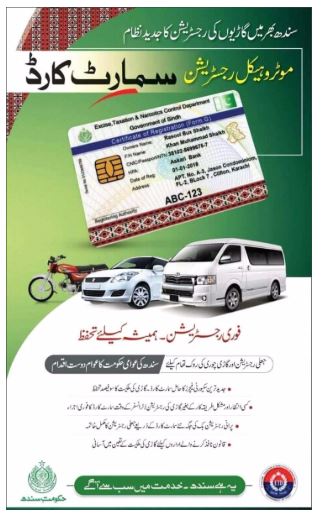 Read Also: Islamabad Excise & Taxation Department Has Started Issuing New Vehicle Identification Smartcards
With the new smart card, authorities will be able to easily check and verify the vehicle across the whole province. Moreover, CM Sindh Murad Ali Shah also lauded the efforts made by excise department.
People who will purchase the new vehicle will be given smart cards upon registration, by paying a nominal fee. Furthermore, the old registration book can be replaced after re-registration of the vehicle. So if you want to acquire the new smart cars, re-register your vehicle.
The new smart card has a sim card module that can be linked to an electronic reader to verify a vehicle's data such as Vehicle owners name, CNIC/Passport Details, Chassis number, Registration number, Date of Registration, Engine Number, Previous registration, etc.
Stay tuned for latest updates.
Check Out: Cultus for Sale