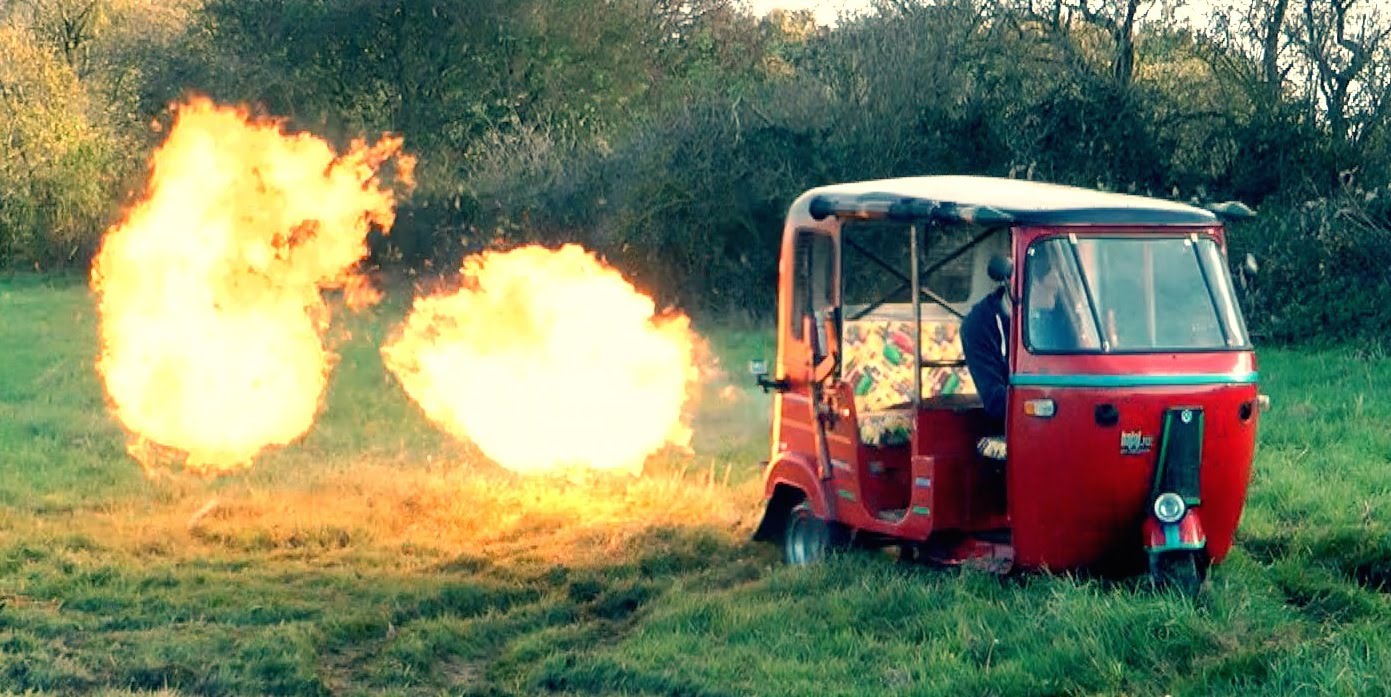 Last week we reported that Colin Furze, a British street genius, installed a Honda CBR 600RR engine in a Rickshaw, which he bought on eBay, to make it the ultimate-super-adjective-adjective Tuk Tuk.
The 600cc, 100hp Rickshaw is inspired by the game Far Cry 4, in which the character uses a Rickshaw to chase down a malefactor while firing all sorts of weapons on the getaway vehicle.
Last week, Colin said he would upload a video in which his Rickshaw would be doing exactly the same, i.e. firing all sorts of weapons on the miscreant, and as promised, the video is now live.
This is one of the most entertaining videos I have come across in a long time. So head down the page and watch it yourself.