Suzuki's small and cute SUV, Vitara is about to have a facelift along with a pair of new engines and new safety features. Suzuki Vitara was launched due to an overwhelming demand for SUVs in the local market especially in countries like Pakistan and India. Vitara was first launched back in 1988, and its fourth generation is in the market currently.
Also Read: Suzuki Jimny 2019 performance and safety specifications revealed
Currently, Suzuki Vitara comes equipped with a 1.6-L petrol (Pakistan) and diesel (foreign markets) engines with automatic and manual gearboxes. But Suzuki has now ditched the 1.6-L engine giving the facelift a couple of new engines. Suzuki's Juke-rivalling Vitara SUV has been updated for 2019 with a number of aesthetic and technological improvements.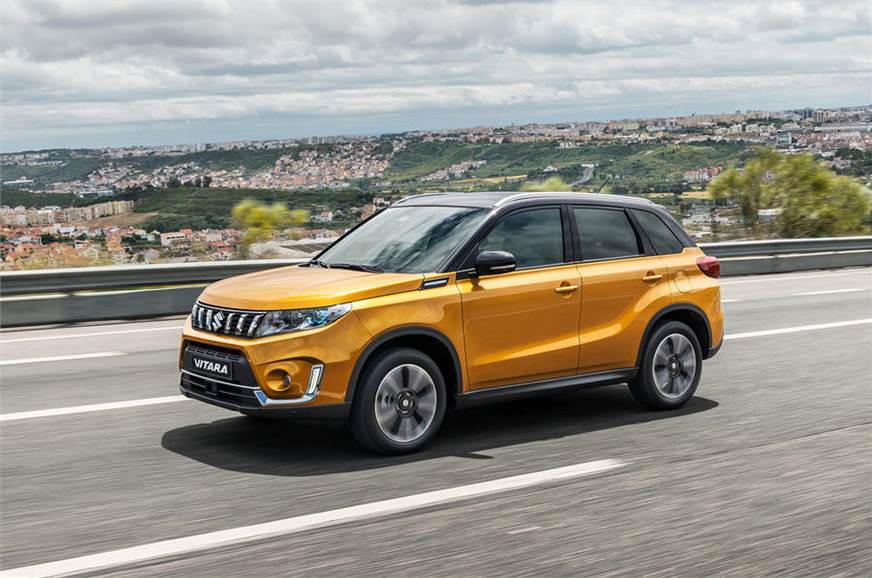 Changes in 2019 facelift
A small number of changes have been made to the exterior and interior in the facelift of the new Vitara. The safety equipment has also been upgraded. Here are some of the changes.
Engine
Vitara 2019 will now come with a 1.0-L and 1.4-L booster-jet turbocharged petrol engines. The 1.0-L engine makes 109 horsepower and 125 lb-ft (169.5 Nm) of torque. The 1.4L engine makes 138 horsepower and 162 lb-ft (220 Nm) of torque. Both engines are designed for different variants. The 1.4-L engine is reserved for the sportier Vitara S.
Transmission
The details of the transmission have not been revealed yet, but experts expect a 5-speed manual and 6-speed transmission for 1.0-L and 1.4-L engines respectively. The 6-speed automatic has been kept as an option for both.
4-wheel drive
Also, All-grip four-wheel drive is available with a manual gearbox in 1.4L Variant.
Alloy Wheels
The facelift will come with new alloy as well.
Safety Features
Suzuki has upgraded the security features in facelift to be in the run with its rivals. Those features are:
Dual sensor brake support for autonomous emergency braking system
Lane departure warning and prevention for lane changes on highways
Traffic sign recognition
Blind spot monitor
Rear cross traffic alert
Facelifted Suzuki Vitara 2019 will be the most advanced technical Suzuki to date.
New colors
Two new colors are being introduced in facelift. The colors have not been revealed but soon the details will come out.
Exterior
The front grill has been redesigned with six vertical chrome bars. The rear bumper has been lowered giving it a sporty look. There are new LED brake lamps as well. LED daytime running lights have been installed at the front. The headlights have also been updated along with the grill.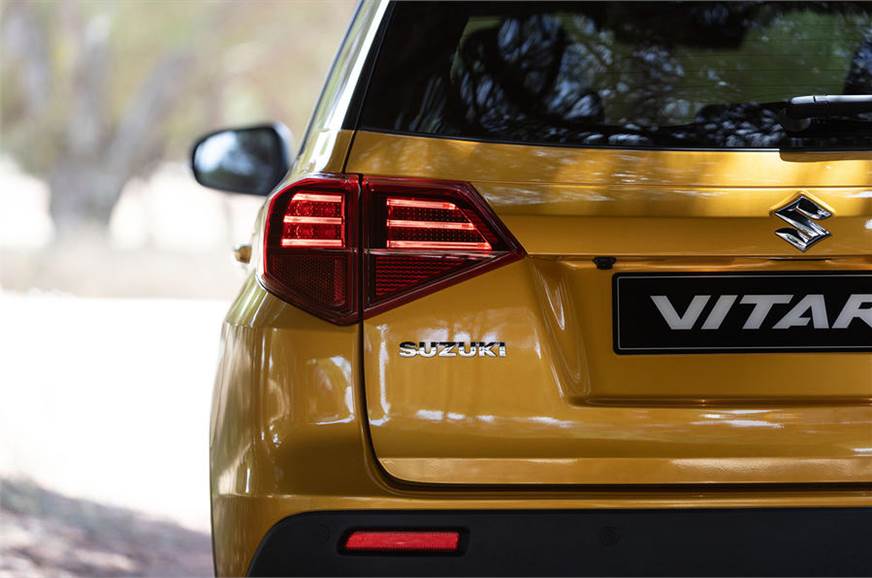 Interior
The cabin now comes with higher quality leather and plastic for the dashboard which gives a feeling of soft touch on the instrument panel. A colour screen fitted to the instrument cluster has also been redesigned with information display.
The price of the car will be unveiled closer to the launch date. Suzuki Vitara 2019 facelift would be the most technologically advanced car in the history of Suzuki. This SUV has already given a tough time to other SUV makers with its competitive price. Currently, Suzuki Vitara is sold in 191 countries around the world. Its cumulative sales recently passed 3.7 million units mark. The prices of the facelift would rise in comparison to the previous one. It is expected to launch in Europe later this year and in 2019 in Asia and other countries. Let's see if Pak Suzuki will bring it to Pakistan or not.