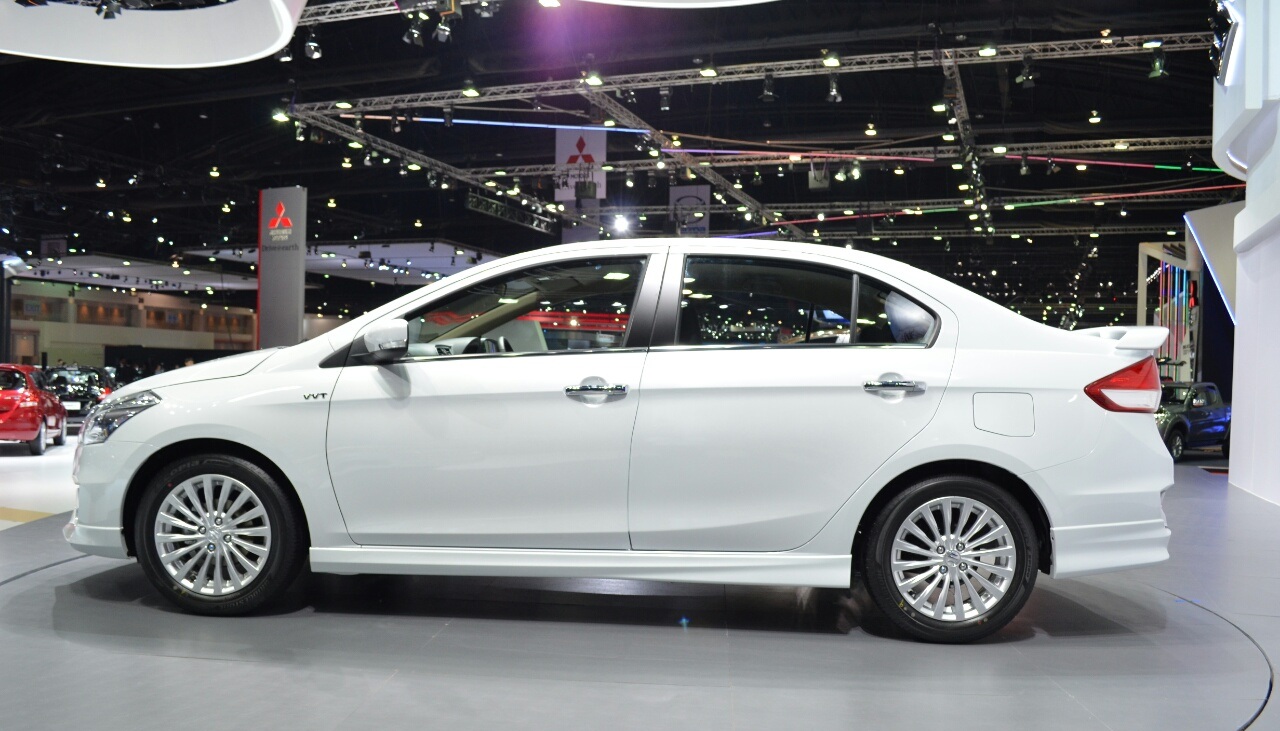 The world of design is pretty much collapsing and closing on how daily driving cars look. I mean Audis are the prettiest cars on the road but they sort of just disappear among the rest. None of the affordable cars people use to do daily chores in have that distinctive presence on the road. It is fast becoming a global problem and not just limited to one vehicle maker. Some of it can be attributed to the safety regulations which dictate certain parts of a vehicle's design, but still, where's the '70s, '80s and '90s exuberance?
This, ladies and gents, is Suzuki Ciaz, fitted with Aero Bodykit. Look at it from the side and you have to be blind to say that its not Honda City, while if you look closely from the side, the front resembles to FAW V2.
This mixture of Suzuki, Honda and FAW will be called either Ciaz RS or Ciaz Sports.
Right is Honda City, and left is Suzuki Ciaz
The kit includes side-skirts, front air-intake, rear bumper with a styling of diffuser, and big rear spoiler whereas the interior gets new leather seat work, touch-screen infotainment system which has current age's functions like GPS and bluetooth, etc.
There is however no change in the performance aspect of the vehicle. The engine remains the same petrol powered 1.25 liter 4-cylinder unit, code named K12B which produces 91 HP while the CVT transmission is standard, taken out form the Thai-spec Swift.
So it is all show but no go, still, if Pak Suzuki ever plans to bring in this model in to Pakistan, Honda City would have a lot of trouble gaining traction and we wouldn't be able to notice which car is what.
Pictures via IAB