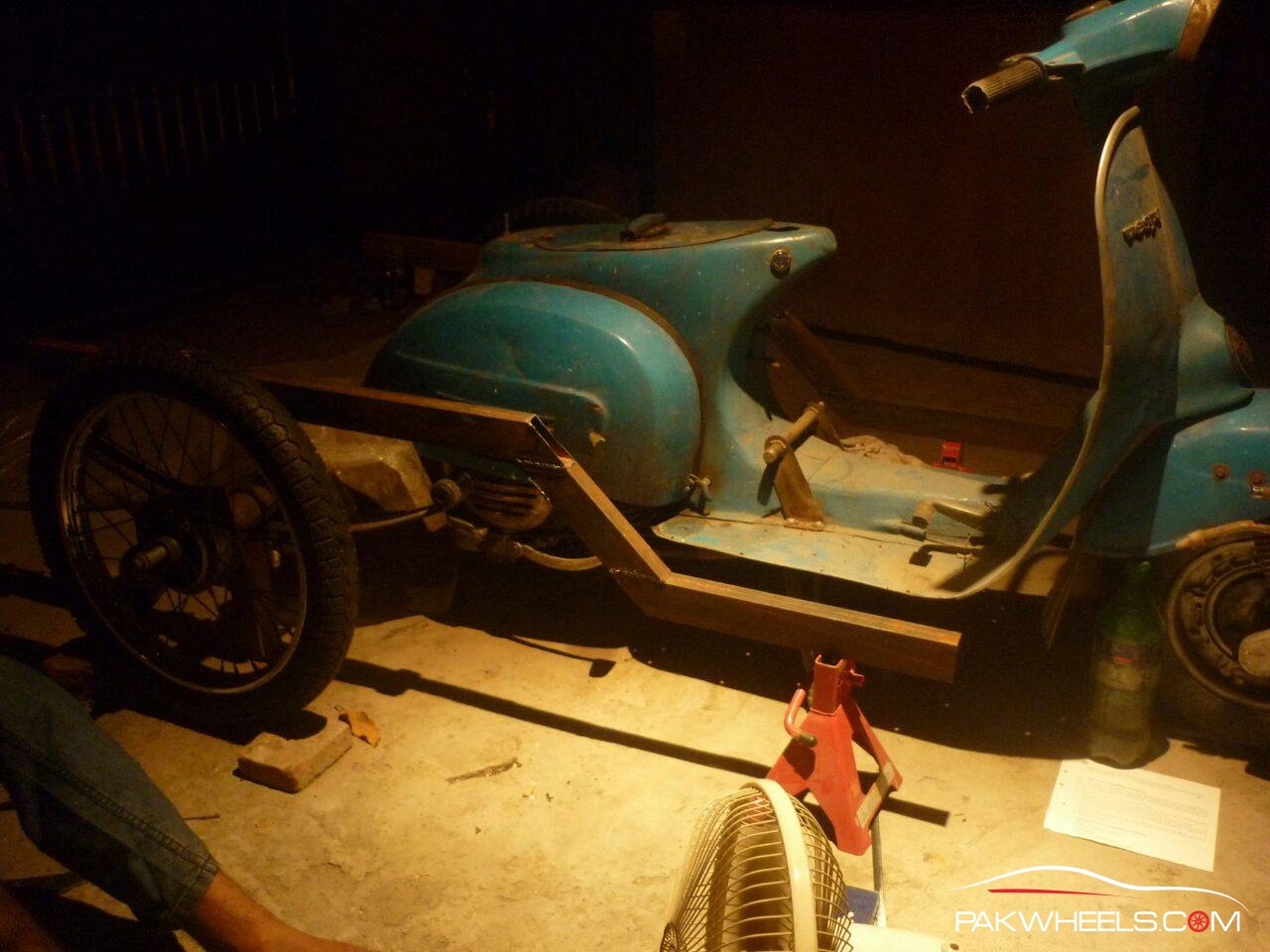 Girl Power: A Vespa's Journey From A Scooter To A Car
The Pakwheels Lahore Autoshow was held in Lahore on 22nd March, 2015,the success of which is measured through not only the huge crowd and cars that turned up, but PakWheels Auto Shows are an arena for Pakistani automotive enthusiasts to come forward and show off their amazing feats in the garage. Regardless of race, gender, color or any other discrimination, everyone is welcome.
There is an award distributing ceremony at the end of every show, given to the participants but this day, the winner wasn't a premium Mercedes or a gaudy Lamborghini, it was won by a girl.
The beauty of the automotive culture is that everyone is enthusiastic towards welcoming even the lightest of lightest petrol heads. And at the recent Lahore Auto Show, though there were many exotics, luxury and other drool worthy cars but Fizza Shabbar took the spotlight who bought a Vespa, and converted it into a car, and best of all, she did all by herself.
She won the 1st prize at the show, and received a lot of praise on her project. Luckily she happened to be a relative of mine, so I got in touch with her, and asked her a few questions, which are as follows
How did the idea came to you?
Well me and my brother used to talk about cars. About making cars, restoring them, new paint jobs and what not. When he went away (Passed away due to dengue fever on the 9th of October 2011, aged 26) l felt alone and was very sad. I am not that expressive which is why I never shared my feelings with anyone. I needed something, some sort of outlet to let go my anger and to stay busy to get over this misfortune.
I have done Masters in fine arts and I am a sculptor from National college of arts. Being an artist I had to bring by feeling out by creating something. I loved bikes but being in Pakistan, I could have never had the opportunity to ride one on streets. So being an artist and a person who is always into making things, I thought of making a car. With this and the wish to have a ride on bike brought me to the idea of adding two wheels to a motorbike or a Vespa.
Initiation:

"Mein tay, baray ho ker gaari banunga", dreamed every Vespa, and Fizza Shabbar was here as a fulfillment to those dreams. All Vespas gathered around Fizza as she entered the nursery of Vespas, and all of the little Vespas gathered around Fizza's feet shouting in their silly young voices "pick me! pick me!" but only one lucky Vespa would be nurtured into a proper car with four wheels. And it was chosen already.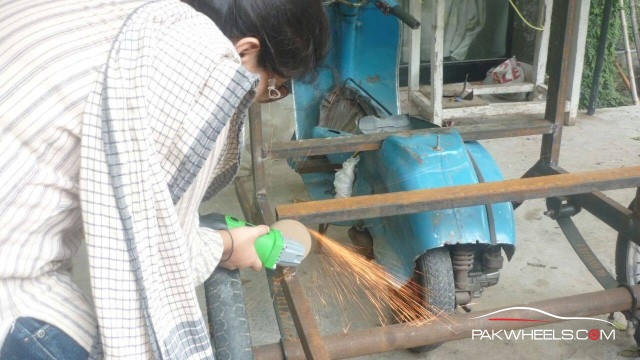 I told my khala one day about this idea and she reminded me of the Vespa scooter of my khalu's. I talked to him and he gave me his Vespa and this is how the journey started to grow into a car, So i got it fixed and started working on it with a helper mechanic ,start was costly and slow but I was determined. However, soon the mechanic lost his patience or should I say lost his hope with me and the car just like many others.
Financing Of The Project:

With the grace of GOD I financed this project myself, and am very proud of this, I am working in Nairang Art Gallery as a manager, my baba always tried to give me money but I tried to return all the money back. After all he is my father and he did eventually finance almost 20 percent of this project's cost. The total cost was around 25000 rupees.
Time Frame Of The Project:
It took three long years to complete this project. Fizza got the Vespa on 5th May, 2012 and the car was first displayed in public on 22nd March, 2015, at the Lahore Auto Show. Yes, time flies by and you barely notice but seeing your brainchild sit out in the garage taking shape slowly in three years, requires quite a lot of patience.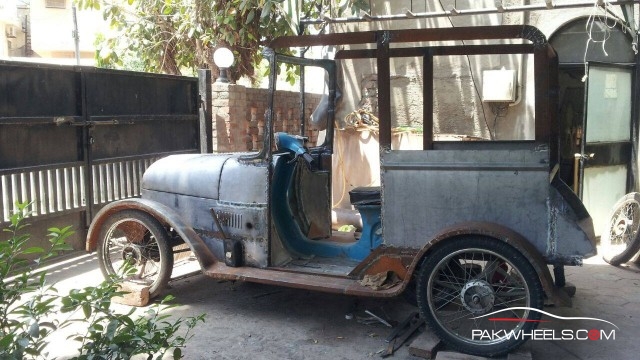 Problems?
There was a barrage of problems faced by Fizza, I am sure if PakWheelers knew about her project, they wouldn't have let her face any problem still, as she said in her own words, "She couldn't go alone to Bilal Ganj (bazar for car parts), mechanics knew the work but didn't do it. If they agreed to work, they asked for a lot of money and no one would come home to work with a girl making a car. They would ask to bring the car to the work shop which I could not because I was doing all the work by myself, plus I had to work at night because of my job and a major problem was load shedding as well and last but not the least, the weight bearing frame broke one day just before the Lahore Auto Show.
Public and Pakistan's Automotive Community's Response:

In her own words, "Wow! The reaction was beyond my expectations; their reaction was awesome. Even the people who used to think she is a stupid girl wasting her time which she could be spending in the parlors! But there were many people who tapped my back after knowing that I am making a car at home all by myself, but that tap was not for encouragement, it was like "lagi raho end may kuch ni ban-na", but you have seen the result. The car now runs fine on a Vespa engine."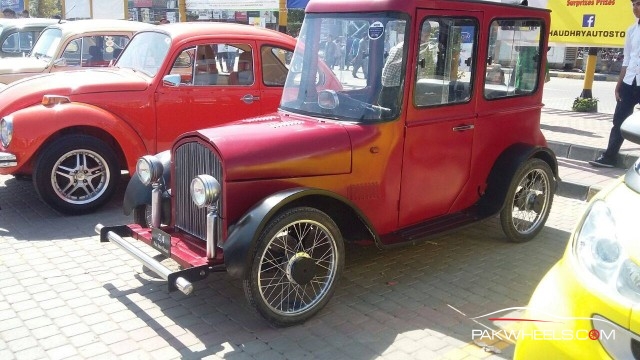 Project Ambition:

A car made by me, at home, a car that no one else has, a head turner and a one of a kind car.
Future Prospects?

Fizza says, "After seeing the great response of people at the car show, I am definitely making another one Insha-Allah. I am also open for collaboration with companies or individuals in carrying out similar projects on a commercial basis. The recognition by PakWheels and people in general has greatly lifted my morale and I think I can devote myself to this field."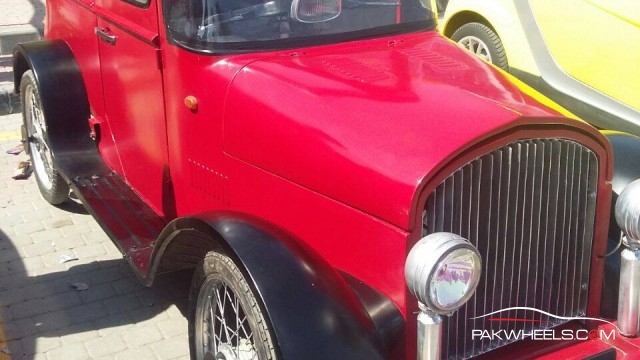 So there you have it folks, one girl who made all the difference by her enthusiasm and will alone. We should all appreciate her and learn from her example. You can also use her help in your own project if needed. These type of individuals are much needed for Pakistan and are a proof, that cars are not only toys for men.
And to end this blog, we always hold Ferdinand Porsche's quote very close to our heart, "I couldn't find the sports car of my dreams, so I built it myself."
– Pictures by Fizza Shabbar and Mujtaba Abbas