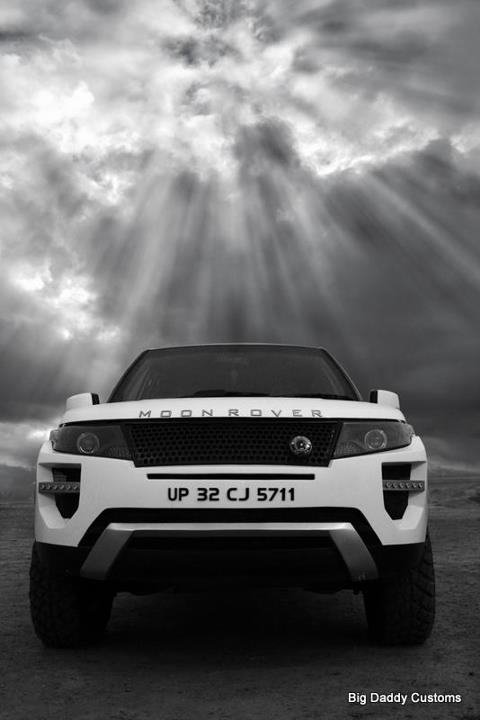 Tata Safari converted into Moon Rover Evoque
Auto analysts argued that the step to buy British Land Rover, Range Rover and Jaguar by Tata was not a good one, although we have yet to realize why the auto analysts said that but apparently, it had something to do with this.
Why spend billions of dollars on buying a whole company when you can make a Tata Safari look just like the new, hot selling Range Rover Evoque.
Delhi based auto tuner 'Big Daddy Customs' goes on to prove exactly that point by transforming a normal, Tata Safari into a Range Rover Evoque.
The tuning kit includes an Evoque replica front bumper, side panel and rear bumper. They also fitted a new set of headlamps, LED daytime running lamps, a new set of alloy wheels with new rubber, a custom white paintjob and a set of replica tail lamps. Finally, the SUV also features a quad exhaust system with chrome tips.
It is a looker isn't it?