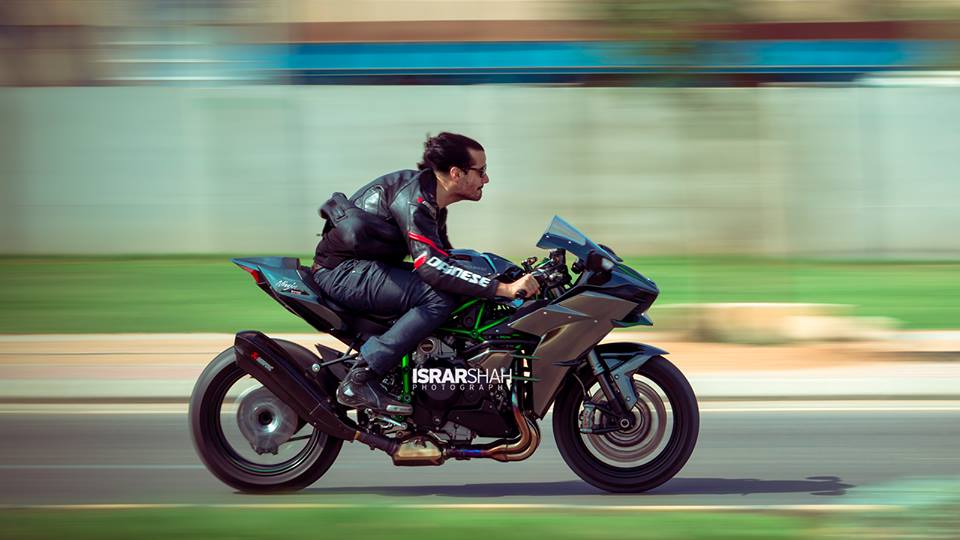 Take A Ride Through Karachi On A Kawasaki H2 Superbike
Pakistan has its fair share of riders, and while one bunch may be known as rowdy, the superbikers though are mostly friendly on the Karachi track. They're known for interacting with people and giving them joyrides on their superbikes. The Karachi track has been consistently arranged as a rather gathering sort of scene where bikers and car enthusiasts join up to have a nice Sunday evening. I remember one guy very kindly started up his Yamaha V-Max because we requested him to let us hear its music and very kindly, the gentleman played the music!
Mazher Shah, one of the bikers from Karachi's biking community recently became the owner of what is the most hardcore superbike available today. The
Kawasaki H2
. We've written about it, and have
drooled on it
but today, Mazher quiet kindly strapped up a GoPro across his chest and goes off to a joyride across the city of Karachi. From Gulshan-e-Iqbal to Sea View Road, we advise you to just sit back, and enjoy a Sunday afternoon ride across this chaotic metropolis we call home!