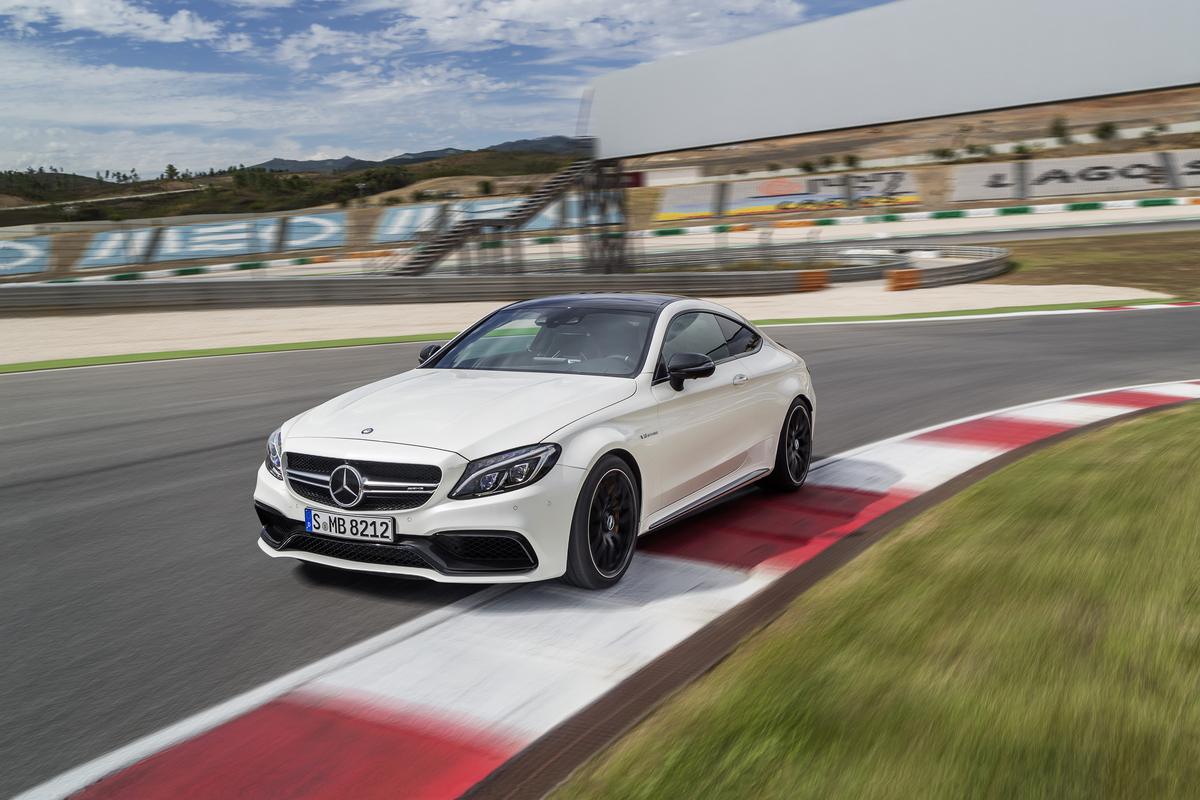 The Absolutely Stunning 2017 Mercedes C63 AMG Coupe Has Been Unveiled
Almost two years ago Mercedes Benz released the current generation of C Class Sedan code name W205. The sedan  has won many accolades as far as its design and technology is concerned, by experts and general public. After release of C63 Sedan as well as wagon, Mercedes has now released details on the muscular and powerful much awaited 2017 C63 AMG 2 door coupe. The new coupe will replace the W204 based C63 AMG and will go head to head against BMW's famous M4 Coupe, Lexus RC F and Audi RS5.
Exterior wise the coupe takes its lines from the C class sedan but with aggressive body panels, a sloppy roof and slim LED tail lights and newly designed front bumper with air intakes. While the previous C63 was just the two door version of the C class sedan, the new Coupe is actually 2.6 inch wider than the sedan counterpart. The wider platform gives the car more aggressive look as well as make it more track oriented. Inside, the car shares exactly same beautiful and technologically advanced interior as the sedan with high quality finishes and materials. The C63 is powered by AMG's new 4.0L twin turbo V8 with either an output of 469HP [479 lb-ft at 1750-4500 rpm] or 503HP [516 lb-ft at 1750-4500 rpm] for C63 S.  The car can reach 100 in 3.9 seconds for C63 while 3.8 for C63 S. The coupe will be equipped with AMG's ride control and sports suspension with three adjustable damping system. The C63 coupe will be for sale early next year with base price above USD 70,000 [7140350.00 PKR].

Mercedes-Benz TV- The new Mercedes-AMG C 63 S… by f1589661886