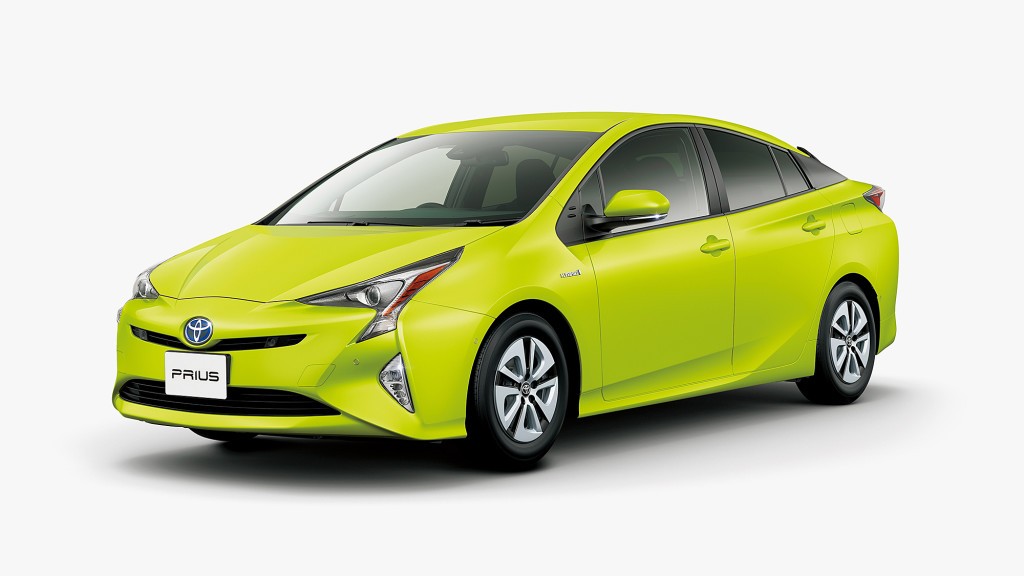 This Toyota Prius Is Painted Lime-Green For A Purpose: Summer Is Coming!
Summer is coming, and the last year was a riot. It got so hot and humid that a lot of people lost their lives, and the predictions for this year are just as bad. We certainly hope that everyone stays cool and hydrated, whereas Toyota is also doing its part to make sure everyone stays cool as well but in the name of better fuel economy.
According to the United State's Department of Energy, keeping the A/C on during hot days can reduce the fuel economy by 25 percent. So to control the temperature of the cabin before you set in to find its unbearably hot. Solar Reflective Paint is hard at work to minimize the amount of heat that a car's paint absorbs, to keep the cabin cool.
The bright Lime-Green paint that you often see as a reflective (highlight marker) yellow jacket worn by police officers, cyclists and road-workers is done for a purpose. If you had thought for a moment that Toyota has gone mad by painting the stupid looking Prius as if its a Lamborghini, it hasn't, it is quite brilliant!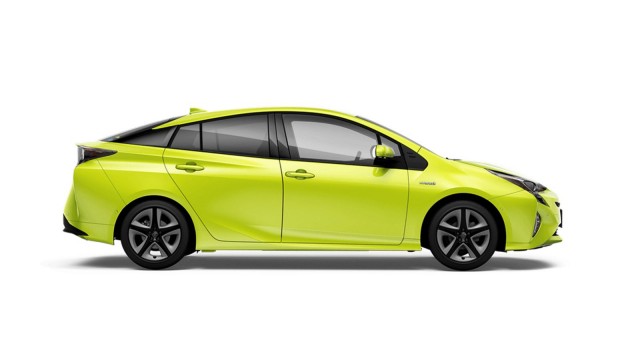 The lime-green paint on the 2017 Toyota Prius you see here will be the first ever automotive production use of Solar Reflective Paint, which will be available to customers in Japan.
Though white paint is also able to reflect 70 percent of sun's rays while silver paint manages to be 50-55 percent reflective but, Toyota wishes to innovate and make other paints reflective as well.
Toyota Prius lime-green is called "Thermo-Tect Lime Green" is created by eliminating the carbon black particles that are found in paints and replaced them with tiny reflective titanium oxide particles making this color into an effective heat blocking paint, just as the boring white paint.
Read The Toyota Prius Buyer's Guide
The concept is simple, this "Thermo-Tect Lime Green" is available for just $350 for customers of Toyota Prius in Japan, and the concept is quite simple, if the car can keep itself cool through the help of this paint, you'll be using less air-conditioner, and less A/C mean you're utilizing low fuel and creating a better fuel economy.
"We expect heat increase control of around 5 degrees Celsius [9 degrees Fahrenheit] when comparing vehicle body surface temperature with and without thermal barrier function under the scorching sun in summer," says Toyota spokesman Takashi Ogawa.
Toyota doesn't go on to comment on the fuel savings so far, but they did run into trouble in developing the paint that they say have been taken care of. The most notable trouble was striking a balance between the paint's thermo-reflecting capability and its durability over time, however, it is only currently available in Japan, probably they're just testing it there for other markets.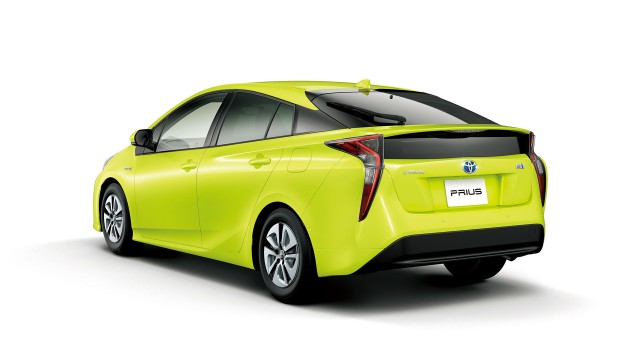 Toyota Prius price in Pakistan on average is about 2.5 million PKR for newer models, and if you wish to have this exuberant paint on your Prius from Japan, use PakWheels to import it.
Solar reflective paint has been around since the 50s, at least as an idea. US Navy, for example, used the battleship gray to blend their ships with the ocean, however, the paint heated the naval ships too much, so they started using solar reflective paint. Even NASA uses solar reflective paint on the areas of the space shuttle that will be the recipient of the most heat load during Earth re-entry.
So you're wondering, why aren't automakers using it? Durability. Balancing the thermal properties with durability has been a challenge, that Toyota says they've taken care of. So, let's see, how soon other companies start using it.