Toyota Prius Buyer's Guide
The Toyota cars have always been the darling of Pakistani auto consumers. They are undoubtedly the most successful carmakers in Pakistan whether they're locally made or imported from Japan. People just love their Toyotas. And if it's not like they are only famous in Pakistan. The Toyota cars are well love in the international market as well. The Corolla holds the top spot on the most sold cars list with 37.5 million units sold worldwide.
A decade or so ago when the restrictions on importing the car from other countries ware relaxed, the first car that people get to see on our roads was Toyota Vitz. Later cars like Suzuki Alto, Corolla X and Fielder including cars like Premio in the upper category started to appear on our streets.
Also Read: Used Car Review: 2007 Toyota Premio
And then came the time of Toyota Prius. The Prius is a hybrid car made by Toyota. It is a front wheel drive four door car. At that time, the petrol was quite expensive, and hybrid being light on fuel was quite in demand. Overall hybrids cars have been quite in demand in Pakistan. Around 30% of all the cars imported to Pakistan in the first six months of the current fiscal year are hybrids. The second generation Toyota Prius was launched in Japan in 2003 and was discontinued in 2009. The second generation Toyota Prius was available with a 1.5-liter engine. The car got negative press from more extreme auto enthusiasts and was the target of ridicule locally and internationally for its shape. But it was more about function over form. The car was made to be fuel efficient and not win hearts and minds of general auto enthusiasts.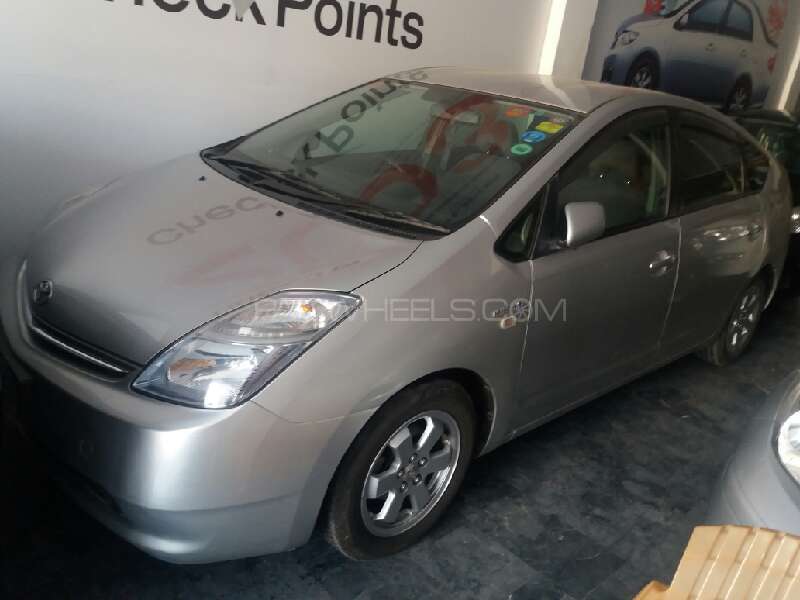 The third generation Prius was launched in 2009 and had been under production until just last year (2015). It is available with the 1.8-liter engine. Toyota claims it redesigned 90pc of its previous powertrain. The company also boosted about the fuel efficiency of their new Prius claiming the car will do 100 km in under 4 liters of petrol. That is a tremendous feat. But considering real life road conditions are not exactly the same as test drive conditions, one cannot expect the number to be exact.
The third generation Toyota Prius is available in a lot of variants. Imported Prius cars are available in following trims and options: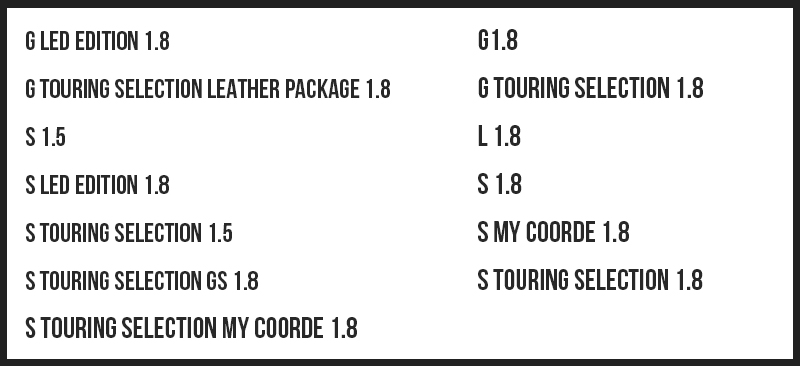 The price of the third gen Prius depends on a bunch of factors including the model of the car, the variant of the car, its physical condition and the auction grade of the car. But you can find a decent looking Toyota Prius in the range of 3 – 3.5 million Pakistani rupee depending on factors mentioned above.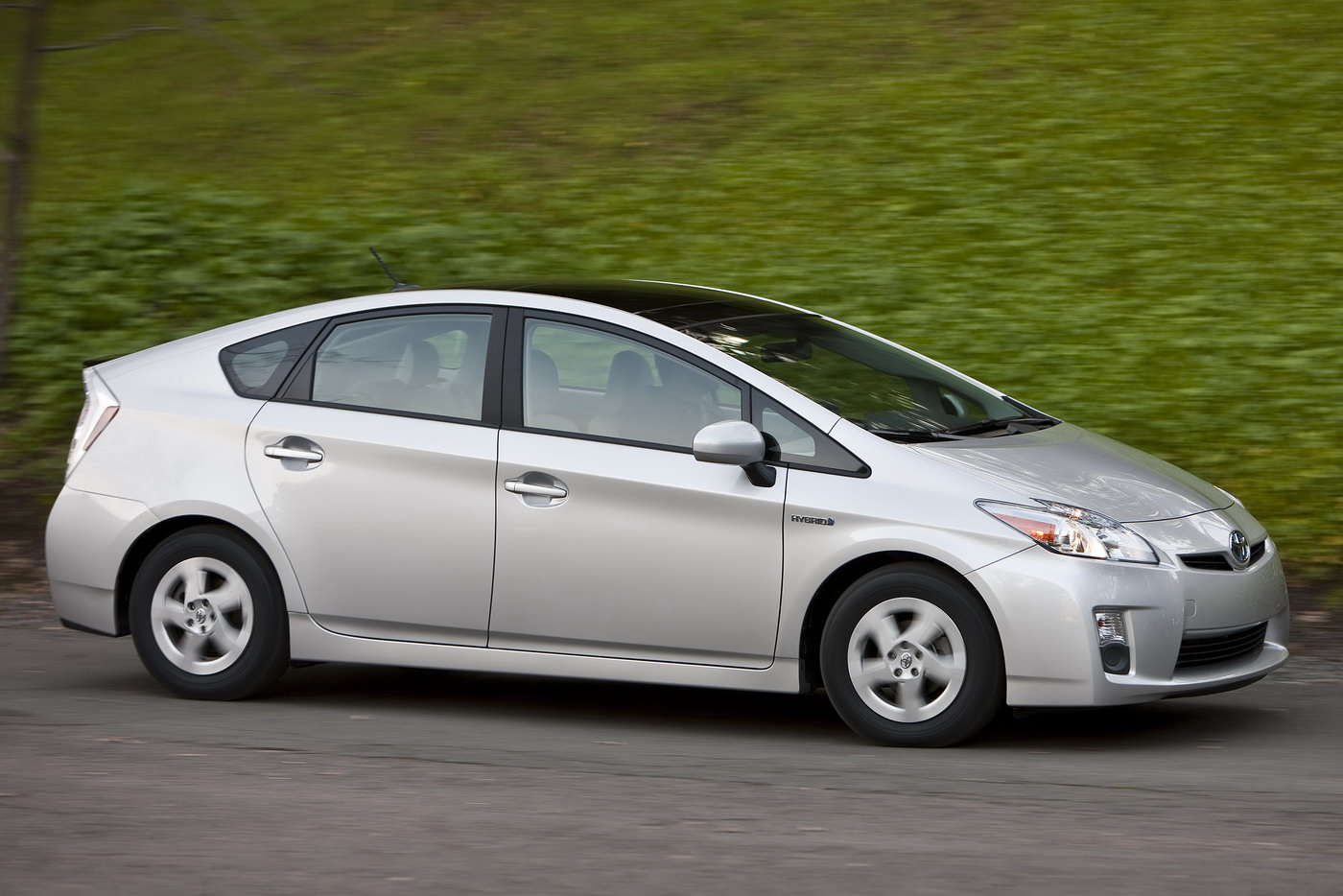 Toyota Indus Motors also decided to sell the same cars but brand new. Off-the-shelf Toyota Prius is priced at 4.4 million Pakistani rupees from Toyota showrooms across Pakistan. If being honest, that is a lot of money when compared to its Japanese counterpart. You can buy a used Toyota Prius in much cheaper than that. They are better options than the local one in almost everything way.
Also Read: 5 Things You Should Know Before Buying A Hybrid Car
When the second generation Toyota Prius was imported in Pakistan, the first concern raised by the people was about the life of its battery. But the good thing about Toyotas is you can always find their parts in your local scrap market. A month or so ago I inquired about the prices of battery packs of Prius cars here in twin cities, and the battery for 1.5-liters Prius was for 40 thousand rupees Pakistani and the battery pack for 1.8 engine was for 80 thousand rupees Pakistani. The cars that are being imported have generally expensive parts when compared to local cars for example the front headlights of Prius with projector HIDs was for Rs35000 a pair. So there is no doubt that you will find almost everything of your second or third generation Toyota Prius but the parts are going to be expensive.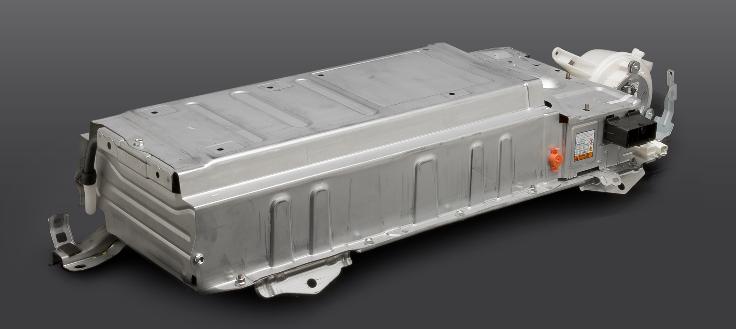 As far the competition is concerned, the closest rival of Toyota Prius and especially the third generation one is Vezel by Honda. Vezel is a hybrid mini SUV, and it also falls in the same price bracket of 3 – 3.5 million Pakistani rupees. Honda Atlas launched the non-hybrid version of Vezel, the HR-V, couple of weeks ago, but its price exceeds 3.5 million mark. The general reaction was negative, and people argued why buy a car with fewer options compared to the one with more options and in usually less price.
RELATED: Honda Atlas Launches Honda HR-V In Pakistan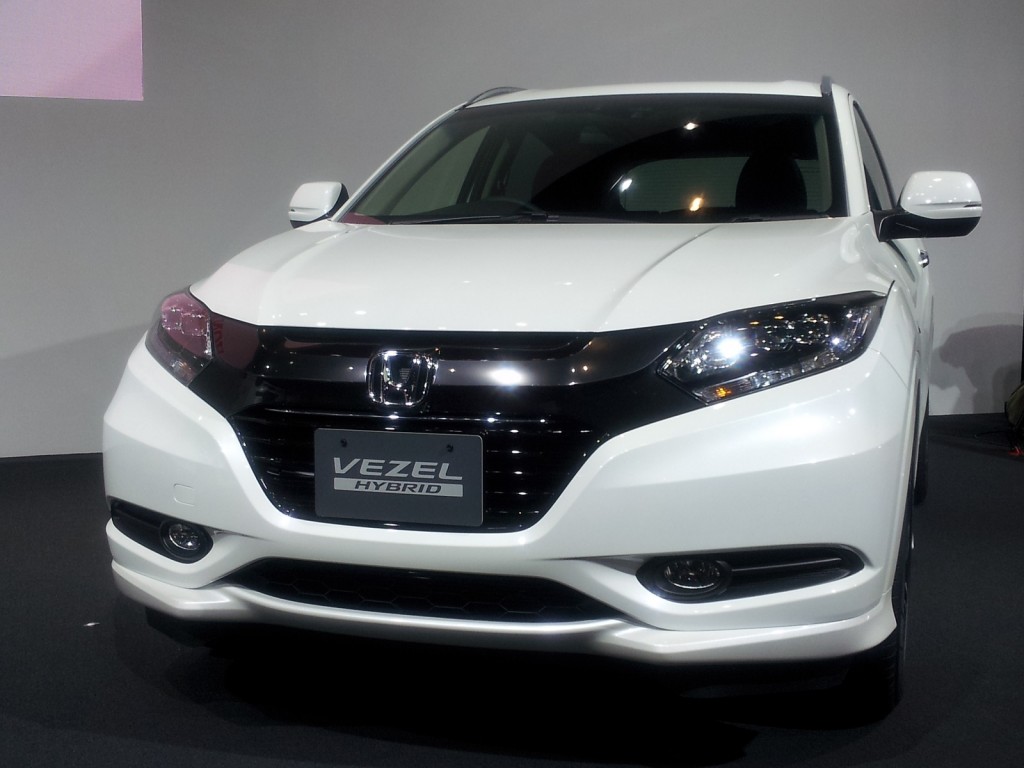 If you have an issue with the shape of Toyota Prius, you can always go for this hybrid mini SUV. And if you don't like Honda cars you can stay within the Toyota family and have a look at Hybrid Corolla Axio or Hybrid Corolla Fielder cars. Both fall under 3 million Pakistani rupees for 2012-13 models.
Import A Toyota Prius Through PakWheels